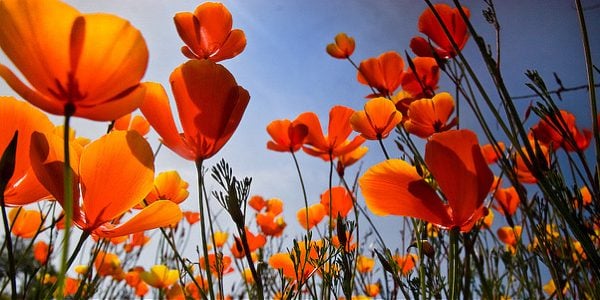 It was another act of attention seeking madness in this gun-crazed, violence-obsessed society of ours… and there's no making sense of it. I resonate with the comments of President Obama yesterday – I feel numb; like a fog has come over my mind. But, I refuse to let this become normal.
The shooting hits home, because the gunman apparently targeted Christians.
CNN is reporting that the gunman entered a classroom saying, "I've been waiting to do this for years," the gunman told the professor teaching the class before he shot him point blank. Anastasia Boylan, a victim who was shot and seriously injured reported the events to her father before going into surgery. The students fell to the ground. CNN says Boylan told her father that the gunman asked students to stand up, and asked them if they were Christians, "and they would stand up and he said, 'Good, because you're a Christian, you're going to see God in just about one second… And then he shot and killed them."
The Daily Beast is reporting that the shooter's online profile at a dating site "identifies his views as 'conservative, republican' and lists 'organized religion' as one of his 'dislikes.'" The same article also says that he commented online about the Virginia shooter, Vester Flanagan, saying people "like him have nothing left to live for… On an interesting note, I have noticed that so many people like him are all alone and unknown, yet when they spill a little blood, the whole world knows who they are… A man who was known by no one, is now known by everyone. His face splashed across every screen, his name across the lips of every person on the planet, all in the course of one day. Seems the more people you kill, the more you're in the limelight."
In times like these, when I have no words to say, all I can do is turn to the Psalms of lament and let them help me find my voice. I will say what I always say & try not to let it become routine…
How long Oh Lord? You see us down here tearing people apart don't you? How long until you step in and stop it?
I say what I will myself to say, and I can almost believe it when I do: refuse to believe that evil wins. I refuse to allow another violent mass shooting to breed bitterness in my heart, to make me hate. I refuse to lash out, and I will only love, love, love. I will believe that love is stronger than hate. I will continue to hope in the face of evil and it will be my ultimate act of defiance.
Don't get used to it. Don't become numb to it. Weep with those who weep, to be sure, but never let evil tempt you to hate. Refuse to let this be one more thing that causes us to lunge at each other's throats. The most radical thing to do right now is continue to pray and act and think and live in hope. Hug your children. Pray for those whose lives have been ravaged by this madman.
Here's what I'm reading this morning, from Psalm 44.
11You have butchered us like sheep
    and scattered us among the nations.
12 You sold your precious people for a pittance,
    making nothing on the sale.
13 You let our neighbors mock us.

We are an object of scorn and derision to those around us.
14 

You have made us the butt of their jokes;
they shake their heads at us in scorn.
15 

We can't escape the constant humiliation;
shame is written across our faces.
16 

All we hear are the taunts of our mockers.
All we see are our vengeful enemies.
17 All this has happened though we have not forgotten you.
    We have not violated your covenant.
18 Our hearts have not deserted you.
    We have not strayed from your path.
19 Yet you have crushed us in the jackal's desert home.
    You have covered us with darkness and death.
20 If we had forgotten the name of our God
    or spread our hands in prayer to foreign gods,
21 God would surely have known it,
    for he knows the secrets of every heart.
22 But for your sake we are killed every day;
    we are being slaughtered like sheep.
23 Wake up, O Lord! Why do you sleep?
    Get up! Do not reject us forever.
24 Why do you look the other way?
    Why do you ignore our suffering and oppression?
25 We collapse in the dust,
    lying face down in the dirt.
26 Rise up! Help us!

Ransom us because of your unfailing love.