The Church has recognized and proclaimed the need to welcome young people: 'Whoever welcomes one of these children in my name welcomes me; and whoever welcomes me does not welcome me but the one who sent me' (Mark 9:37). Today, our nation has done the opposite.

—from the US Catholic Bishop's statement on the decision to end DACA

***

"'Cursed is the one who perverts justice due the foreigner, the orphan, or the widow.' Then all the people are to respond by saying, 'Amen!" (Deuteronomy 27:19)
Right now, hundreds of thousands of DACA-recipients–all non-criminal, all screened, all highschool graduates or military veterans–are facing detainment sometime in the next two years, unless this Congress–which has been inept at passing any major legislation–somehow, after 16 years of failed attempts, becomes able to agree to pass a version of the DREAM act, while under a deadline and with several other large bills awaiting debate, without turning it into a bargaining chip for partisan amendments.
If they succeed, no doubt President Trump will enjoy claiming the credit for the passage of such a long-debated piece of legislation.
But what happens if they fail?
And what motivation could anyone have for wanting the Dream Act to fail?
Have President Trumps decisions about immigration so far been motivated by security, as he claims, or by xenophobia, as others have said?
I think there might be a third answer that explains more than either of those options.
And it has roots older and deeper than the ascension of Donald Trump, but perhaps more nakedly evident now than at any time before.
To understand it, you need to first know this: there is a private prison lobby in the US. And it runs the majority of immigration detention centers where detainees wait for court dates and deportation.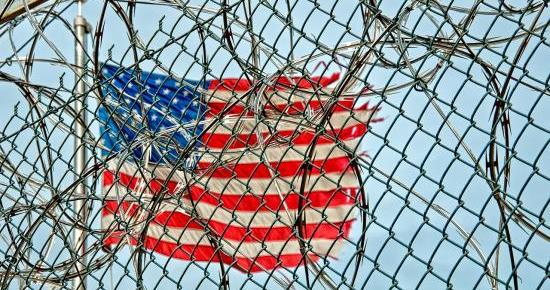 The number of private state and federal prisons grew in the 90s and into the first decade of the new millennium, but was checked by bad PR and pressure from prison advocate groups. Undeterred, for-profit prison corporations have concentrated on landing contracts to run federal immigration detention centers.
However, the previous administration announced in August that it was going to phase out the use of private contractors for federal detention facilities, in response to a report showing higher numbers of safety and security violations in private facilities. Although the report and announcement both focused on federal prisons, the implication for immigration detention centers was pretty clear.
Then came the election.
In the last decade, the number of ICE detainment facilities run by private contractors has grown from 25% in 2005 to almost three times that number now. A 2016 DHS report observed that only 10% of ICE detention facilities are actually run by ICE. Some ICE beds are located in county lockups, but the majority are maintained and staffed by private contractors.
Beginning in 2004, various appropriations acts have included increasing amounts of funding for increasing DHS detention capacities. This turned into a mandate in 2009, with legislative language requiring the DHS to maintain a minimum capacity of 33,400 beds for immigration detainees. This number–often referred to as the "bed quota"–was increased to 34,000 in 2013, and every DHS appropriations bill since then containing an amendment to reduce or eliminate that requirement and make funding dependent on need has died in the House. The current administration has proposed that this quota–this dedicated funding available only for maintaining beds for immigration detainees–be more than doubled to 80,000 beds.
Funding for eighty thousand beds. Most of which will end up in the hands of private contractors.
I've seen people ask, the last couple of days, what motive Trump could possibly have to revoke DACA other than the desire to force Congress to find a legislative solution for the problem of undocumented minors.
I admire the optimism of those voices, hoping and wanting to see the best in this administration's decisions. I really do. But a very different picture unfolds when you follow the money.
ICE arrests have increased by 40 percent in 2017. Arrests of non-criminal undocumented residents–those who were served deportation orders after over-staying legal visas, and those found to have entered without documentation–have increased even more than that, due to Trump's January 2017 executive order that eliminated the previous administrations Priority Enforcement Program.
Despite the current administration's rhetoric, the January 2017 order actually broadens the criteria for priority deportment, removing the previous focus on gang members and those convicted of crimes, and widening the scope to include anyone having received a final order for removal, regardless of criminal action, and anyone deemed by an officer to be a "security risk," although the Secure Communities policy cited in the order does not require that the transfer request include a reason for deeming a particular person to be a risk.
As a result, detainment rates have already reached record levels.
If Congress fails to pass the Dream Act, detainment rates–and private prison company profits–will continue to rise, swelled by the addition of the hundreds of thousands of innocent, aspirational young men and women who trusted that DACA meant they would be dealt with in good faith.
And that should concern every Christian, commanded as we are to love and protect the widow, the orphan, and the stranger in our midst.
Image via Pixabay.