St. Norbert's ministry didn't begin until he was literally knocked off his horse during a lightning storm.
Norbert took this as a sign. When he regained consciousness, he asked, "Lord, what would you have me do?"
And Christ answered him as Christ always does:
"Turn away from evil and do good. Seek peace and pursue it."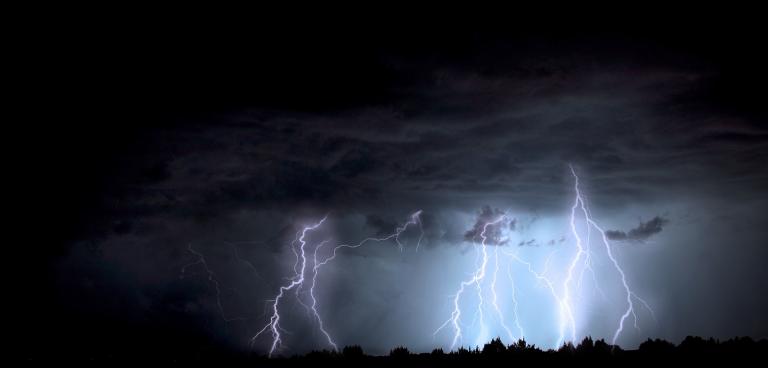 Well, I don't know about you, but I'm feeling pretty knocked down by the storms in the Church this week. I know that corruption in the Church is nothing new, that the wheat and the tares grow up together, but that doesn't make anything we've heard in recent weeks less jarring.
Like so many of my friends and colleagues, I've been shaken deeply by the most recent revelations and by how far up the rot appears to extend.
I am grateful that a current project has me reading about the saints, including many I had been unfamiliar with.
Faced with the temptation to despair over endemic corruption in the Church, it encourages me to be reminded that corruption within the hierarchy has always been met with opposition from Catholic men and women. Not only that, but our Church actually offers these outspoken rebels and table-flippers to us as models of Christian virtue, for veneration and imitation.
Which brings me back to Norbert and his world-altering tumble.

After his come-to-Jesus personal revelation, Norbert rejected the libertine lifestyle he had enjoyed with many of his fellow 12th-century canons.
When his former friends complained to superiors about Norbert's public preaching against their clerical excesses, Norbert walked across Europe to appeal to the Pope, and consequently became so popular among laypeople that Pope Gelasius II granted him permission to preach the gospel without hindrance.
Norbert travelled as an itinerant preacher for a while after this, preaching the Gospel to priests and laypeople. Eventually, he formed the reformed Augustinian order that became known as the Norbertines.
Later in life, Norbert was called out of the monastery by the Pope, and assigned Archbishop of Magdeburg. Norbert had so many death threats made against him for his clerical reforms as archbishop of Magdeburg that he was forced into exile until the people of Magdeburg demanded his return.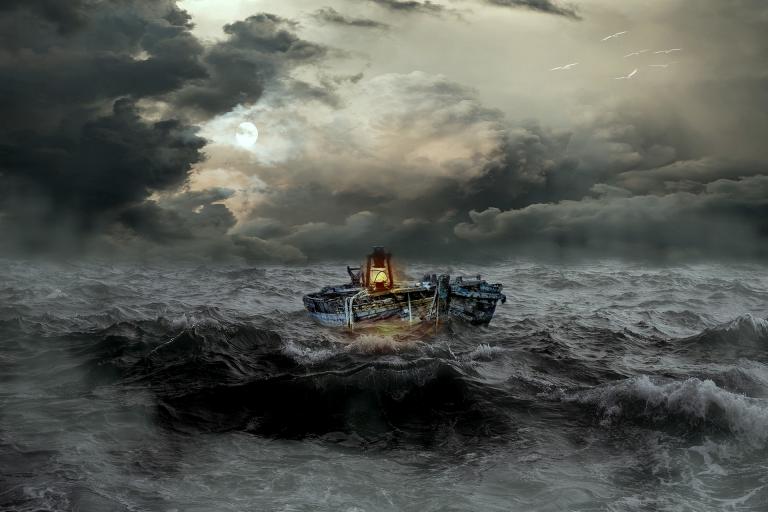 This is one of the models of Christian life that the barque of Peter, that leaky wreck of a ship, holds up for us. There are many more such saints–noisy, inconvenient, and relentless.
What do we do when the ship is afflicted with timber rot? When the sails are in tatters and the officers and crew are debauched or distracted or asleep at the wheel?
Following Norbert's example, we splash cold water on the sleeping and upbraid the derelict. We throw abusive and unrepentant crew members belowdecks and promote anyone awake enough to steer straight. We do whatever it takes to get the Captain's attention. We make sure our own personal moral compasses point due North, and check them constantly. And we dock for however long it takes to replace the masts and repair the sails and make the barque sea-worthy again.