"There are good Mormons, rogue Mormons, drunk Mormons, polygamy Mormons. But one thing they all have in common is basketball."
–Rick Majerus, former University of Utah head basketball coach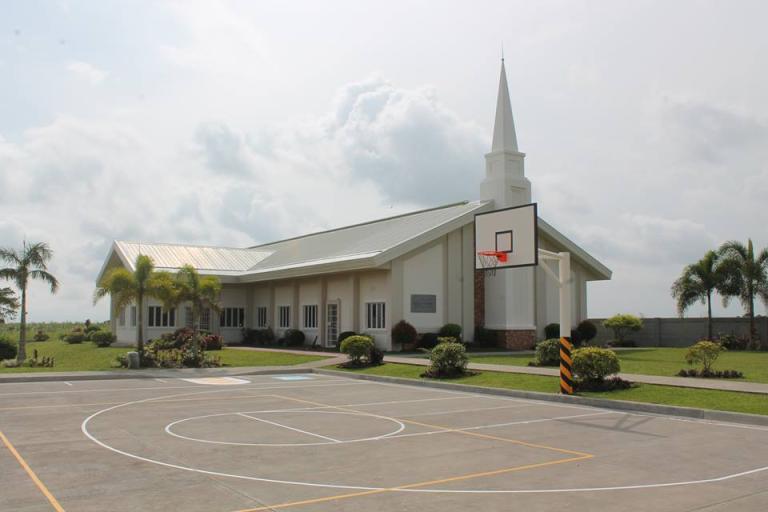 Mormons have a unique love affair with basketball, as Matt Bowman has deftly analyzed elsewhere. From the pickup games and (slightly) more organized local leagues sponsored by Mormon stakes and wards to 2011's Jimmermania, and from LDS Prophet Thomas Monson's casual backslap of former Utah Jazz head coach Jerry Sloan in 2009 to the oddly inspiring story of deaf fundamentalist Mormon Lance Allred's brief tenure in the NBA, Majerus's comments seem on point.
Nevertheless, like so much commentary on Mormons and Mormonism, Rick Majerus's quip rests on assumptions about Mormons that fail to look beyond the borders of the United States. The Church of Jesus Christ of Latter-day Saints has, since the 1840s and 1850s, maintained an active (and in the last 50 years, increasingly large) international presence. More than half of all Mormons worldwide today live outside of the United States. But Mormonism is, of course, uniquely American in important ways, from its historical roots to its former and present leadership to the sometimes strange intermingling of official and popular Mormon thought with American culture. Among the aspects of American culture exported to other regions of the world are "cultural halls" complete with regulation basketball hoops, three point, and free throw lines (a staple of nearly all LDS church buildings in North America) to newly-constructed chapels all over the world, which has occasionally triggered a bemused and frustrated response from Latter-day Saints in regions where the sport isn't particularly popular. I remember during a trip to El Salvador several years ago passing by a small LDS chapel with a full-size basketball court outside, the backboards and rims suffering under the blissful neglect of church members, who were busy playing fútbol with makeshift goals. A friend in South Africa similarly informed me recently that he and his friends opt for a friendly game of rugby on the church basketball courts accompanying their chapels.
But there is at least one international locale where the hoops don't seem out of place at all. I recently finished reading sportswriter Rafe Bartholomew's fascinating ethnographic memoir of basketball's unexpected popularity in the Philippines, Pacific Rims: Beermen Ballin' in Flip-Flops and the Philippines' Unlikely Love Affari with Basketball. Basketball was first brought to the Philippines by another group of Christian missionaries—those representing the YMCA—in the aftermath of the Philippine-American War at the turn of the early 20th century. The sport had been invented just a few short years earlier by Canadian-American James Naismith, and Filipinos have thus been playing basketball almost as long as Americans have. The country is home to at least two professional basketball leagues, including the Philippine Basketball Association, the second-oldest pro league in the world. In spite of its deep roots, basketball is still very much seen as an American sport in the Philippines: As Bartholomew outlines in his book, the NBA and its former and past stars are immensely popular, and in recent years a handful of former NBA players and American collegiate players not quite good enough for the NBA have signed on with PBA teams. No Filipino player is currently on an NBA roster, although the NBDL (NBA minor league) Santa Cruz Warriors drafted Filipino Japeth Aguilar in 2012.
All of which made me wonder about Mormons and basketball in the Philippines, where the church counts roughly 675,000 members. The only problem is that I know next to nothing about Mormonism in the Philippines. Bartholomew's book expectedly made almost no mention of Mormons, other than to note that he was repeatedly asked if he was a Mormon or a Marine, those presumably being the most obvious reasons a tall, white, and young American would be in the country. A bit of search on the internet confirmed that Mormon chapels in the Philippines do, in fact, have basketball courts, and that, unlike those in Latin America and Europe, they get regular use. The Mormon Newsroom in the Philippines ran an article in 2012 on teenage Mormons there that used current Duke freshman Jabari Parker as a lead-in and noted, among other things, that "Mormon youth love to play basketball at their Church buildings before seminary class." And following Typhoon Haiyan in November of last year, when the Church opened up several of its chapels to be used as shelters for displaced residents in need, pickup games of basketball quickly ensued.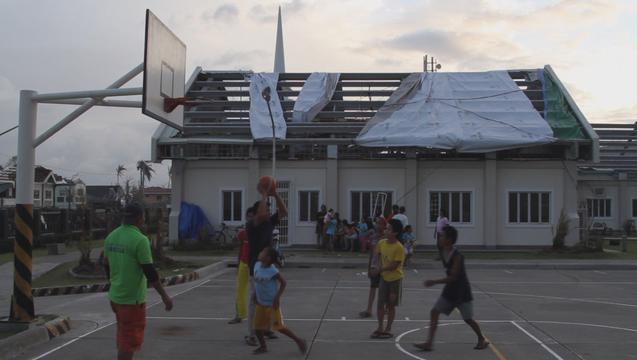 One of the more intriguing stories I found described the story of Chris Lafontaine, a native of Regina, Saskatchewan, Canada and son of a Tongan mother and Cree-Salteaux father, who, in 2000, was apparently offered (and signed) a contract with the Negros Slashers of the Philippines Metropolitan Basketball Association "just as the accomplished 21-year-old was finishing a two-year commitment as a [Mormon] missionary in the Philippines." I would love to learn more about that story and Lafontaine's subsequent pro career. It seems clear that Lafontaine played basketball during his time in the Philippines, just as many missionaries all over the world do. But I wonder if the sport holds unique potential to connect with those missionaries attempt to teach and to serve there.
More broadly, I'm curious about Filipino Mormon attitudes towards basketball, and if there is, in fact, anything uniquely Mormon about the way they approach the game. Do local wards and branches in the Philippines compete against one another in semi-formal leagues and tournaments, like they do here in the United States? And do fans and players of the game there value "the importance of individual sacrifice to the exaltation of the common good; the rigorous discipline of learning to run plays rather than cultivating individual skills, the soul-building virtues of numbing physical labor, and the benefits of hanging around heavily supervised church buildings rather than disreputable alleys," as Matt Bowman has argued American Mormon fans of the game do? A friend who spent time in the Philippines as a Protestant missionary noted that while the courts attached to LDS chapels were among the nicest in the country, "they were fenced off, so the neighborhood kids played most of the time on the crappy public courts at the park." Are LDS courts thus seen solely as the province of the converted, then?
I don't know the answers, but hope others will weigh in. I think Mormon participation in basketball and other sports internationally might provide a unique window into the lives and culture of Latter-day Saints beyond America's borders. And who knows? Maybe Jimmer Fredette will grow tired of riding the bench for the Sacramento Kings and try his hand in the Philippines?