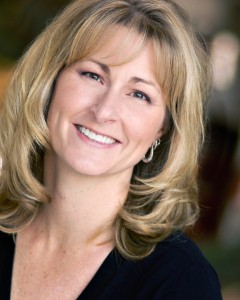 Cathie Brunnick is the co-founder of Patheos, a mother of 4, Software Sales Executive, wife of Patheos Founder, Leo Brunnick and self-described Seeker.
She writes Perspective of a Seeker — a blog for those who have strong beliefs and still strive to seek truth, acceptance, balance, love and grace in all things.
Husband-and-wife team, Leo and Cathie Brunnick, founded Patheos as a way to blend their passion for technology and comparative religious studies. When Leo and Cathie married in 2008, they brought together two families from different religious backgrounds and sought an online resource to help provide information and guidance on different belief systems. Unable to locate a credible and comprehensive online religious and spiritual resource, Leo and Cathie were inspired to start Patheos.
Prior to Patheos.com, Cathie spent more than 15 years in Senior Executive Sales positions for software and technology companies such as Vignette, TeleTech, USA.net, Pivotal and JDEdwards.
She holds a master's degree from the University of Colorado and a bachelor's degree in computer science from the University of the Pacific.