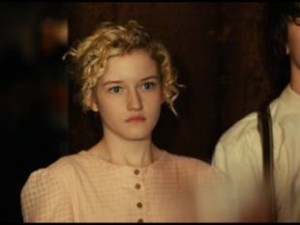 Daughters of Christian Patriarchy
Bridging the Gap (Kiery King)
Author, artist, filmmaker, geek, person.
Cartography: a Map of Her World
This is not a manifesto. It's a conversation.
Cheeky Pinky
dancer. reader. thinker.
Daughters of Junia
By Hypatia.
Finding Snooze
Attempts of an early-twenties lesbian to hit snooze on her biological clock by watching everyone else's kids. (It's failing.)
For Heaven's Sake
By Andrea Grace. A few years ago, my family accidentally joined a cult…
Jephthah's Dancing Daughter
22 year old BYU student, recently realized, newly left leaning, can't pick me out of the crowd, catch me if you can!
Just A(my)'s Blog
Truth Fears No Questions
Kaelee Bates
About my day-to-day life and newfound freedom after leaving Mars Hill and it's mindsets behind
Love, Joy, Feminism
By Libby Anne. College turned my world upside down, and I am today an atheist, a feminist, and a progressive.
One of Us
If she could do it, why not me?
My Musing Corner
By Lana. The musings of a liberated daughter as she travels the world.
Past Tense, Present Progressive
By Latebloomer. Contemplating my long journey from a childhood of isolation and repression to adulthood, independence, and happiness.
Quivering Daughters
By Hillary. Offering gentle encouragement for women while addressing emotional and spiritual abuse within authoritarian families. "He heals the brokenhearted and binds up their wounds." (Ps. 147:3)
Permission to Live
By Melissa. Asking questions but not feeling as if I must have every answer, seeking balance but embracing uncertainty, and learning to accept and respect others.
Razing Ruth
I mostly blog about my life and my experiences as an ex-Quiverfull, patriarch(Gothard)-raised daughter.
Ruby Slippers
The sparkly connection between faith, feminism and Christian womanhood by Jonalyn Fincher.
Sarah Over the Moon
I tell stories, and I stand on soapboxes. I call out and I call to action. I try to figure out who God is. I attempt to reconcile my Christian faith with my feminist politics.
Sojourner's Truths
words are flowing out like endless rain into a paper cup • they slither while they pass • they slip away across the universe • pools of sorrow, waves of joy are drifting through my open mind • possessing and caressing me
The Eighth and Final Square
With courage face the things you fear so the pawn becomes the queen.
The Real Rebecca Diamond
"They" say a blog should be consistent, about one thing or another, and done a certain way. That's them. This is me.
Who I Am Without You
By Sarah. I am a young married woman, struggling to find my place in the world while dealing with my past for the first time in my life.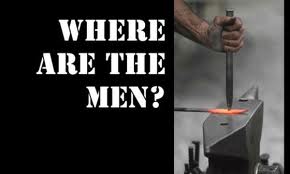 Men's Voices
Breathing Outside the Bubble
This blog is the story of my journey out of the Independent Fundamental Baptist movement (IFB).  I hope that it will be a help and encouragement to all who read it.
The Commandments of Men
Editorial and commentary on the dark, hyper-fundamentalist side of the Christian faith, including movements such as Patriarchy, Quiverfull, Courtship, neo-conservative Christian Homeschooling, Family Integrated Churches, the Religious Right, and more.
Incongruous Circumspection
The intersection of life, religion, politics, stupidity, family life, dreams, goals, history, reflections, essays, college, and much much more. Fasten your safety latches…you're in for the time of your life!
No, Seriously, What About Teh Menz?
Ozy Frantz is a student at a well-respected Hippie College in the United States. Zie bases most of zir life decisions on Good Omens by Terry Pratchett and Neil Gaiman, and identifies more closely with Pinkie Pie than is probably necessary.
Egalitarian Christianity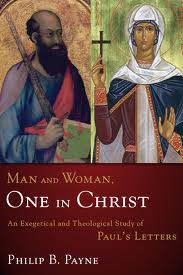 Atlantic Society for Biblical Equality
A nonprofit organization of Christians who have come together to promote the equal partnership of men and women, and of all racial and ethnic groups, in the home, the church, and the community.
Barefoot Christian Faith
Welcoming believers and skeptics alike to wander in the wilderness seeking God, asking questions, and walking the barefoot path.
CBE International
Advancing a biblical foundation for a gift-based rather than gender-based ministry and service.
Darcy's Heart-Stirrings
Thoughts, passions, dreams, life with kids, healing-journey, adventures, love, walking with Jesus, and whatever comes off the tips of my fingers.
Elizabeth Esther
I grew up inside an abusive Christan fundamentalist church–which is a nice way of saying I kick ass at Bible Trivia and am classically trained in stockpiling for the Apocalypse. I left the cult 9 years ago. But I won't let go of faith entirely–especially since experiencing a small glimpse of the unconditional love of God.
Fellowship of Post-Fundamentalists
We are post-fundamentalists. We are serious about living for Christ. Join us as we discuss what that means.
Free Methodist Feminist
Using History & Pop Culture to Challenge the Christian Patriarchy A Post at a Time…
From Bitter Waters to Sweet
By Mara. As I walked the streets of my small midwest town praying for the people and the churches of the town, the words came to me, "Make bitter waters sweet." Those words made no sense at the time…
From Two to One
By Danielle. Reflections on marriage, faith and feminism.
Katy-Anne Wilson
I'm me, and I make no apologies for that. A 27 year old wife. Trying to live radically for the Lord while raising three little boys and a baby girl, one with multiple disabilities.
Love, Learning, Liberty
I am a home school mom near the end of my career home schooling and looking forward to what life has to offer next. I am a follower of Jesus and a lover of freedom, as it is for freedom that Christ has set me free (Gal 5:1).
Rachel Held Evans
Rachel Held Evans is an award-winning author and popular blogger from Dayton, Tennessee—home of the famous Scopes Monkey Trial of 1925.
Recovering Grace
A Gothard generation shines light on the teachings of IBLP and ATI.
Think. Laugh. Weep. Worship.
By Emily. The random musings of a befuddled disciple of Jesus, finding herself in the tradition of Deborah's thinking, Sarai's laughing, Hagar's weeping, and Mary Magdalene's worship.
Under Much Grace
Resources for Recovery from Spiritual Abuse.
Wordgazer's Words
By Kristen. I'm a 40-something Christian from the Pacific Northwest: paralegal, mother of two, wife of 24 years, with a BA in English from the University of Oregon Honors College. My thoughts on life, theology, and the universe are shared here, for whatever they might be worth.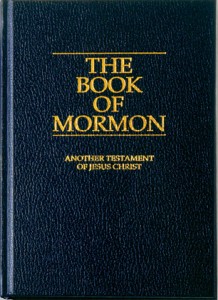 Egalitarian Mormonism
Daughters of Mormonism
A podcast exploring women's issues, ideas and experiences in the Mormon Church.
Feminist Mormon Housewives
A safe place to be feminist and faithful. (Or, Angry Activists with Diapers to Change).
Judaism and Islam
Azizatu Nafsiha (Islam)
The woman dear to herself…
Deborah Feldman (author of "Unorthodox"; Hasidic Judaism)
Deborah Feldman was born and raised in the Hasidic community of Williamsburg in Brooklyn, New York.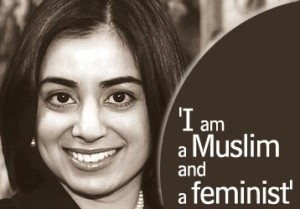 Muslims for Progressive Values
An inclusive community rooted in the traditional Qur'anic ideals of human dignity and social justice.
A Sober Second Look (Islam)
Having converted to Islam way back in the '80's, I've had time to think about it.
Feminism
The Feminist Mystique
My goal is to explore how to fully live a feminist life; how to help make this world a better place for women. For me, this means thinking about the big things — like reproductive rights, sexual violence, and international law; but also some of the smaller things — like what I eat and wear, what I do with my last name, and how I spend my money.
From Austin to A&M
What happens when a liberal feminist atheist moves to College Station, TX.
Social Justice and Spirituality
The Skeptical Spiritualist
Religious and skeptical is not a contradiction; in fact, depending on who you ask, it's good theology.
Sojourners: Faith in Action for Social Justice
Sojourners are Christians who follow Jesus, but who also sojourn with others in different faith traditions and all those who are on a spiritual journey.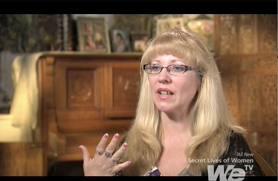 NLQ, Parenting and Spiritual Abuse Survivor Network
No Longer Quivering
A gathering place for women escaping and healing from spiritual abuse.
Rethinking Vision Forum
Examining the Fallacies of Vision Forum's "Godly" Family Living.
Spiritual Abuse Survivor Network
Through cross-promotion and collaboration, the Spiritual Abuse Survivor Blogs Network is a powerful way of supporting and promoting spiritual abuse survivors in our individual blogging efforts.
Why Not Train a Child?
A clearinghouse of information and Christian arguments against the teachings of Michael and Debi Pearl.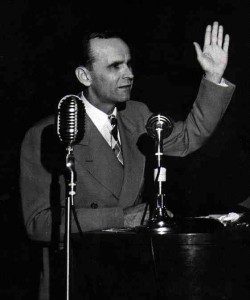 William Branham and The Message of the Hour
John Kennah (for conservative evangelicals)
Nathan Rivera's refutation of Branham
Seek Ye the Truth (ex-Message believers)
Note: Please contact me for more information if you are an ex-Message believer.