Author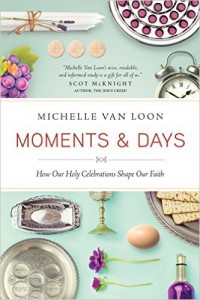 Moments & Days: How Our Holy Celebrations Shape Our Faith (NavPress)
Available NOW from NavPress or from fine online retailers including Amazon, Barnes & Noble, and Christian Book Distributors.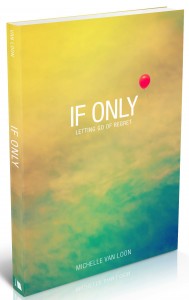 Letting Go of Regret

Summary:
How can our regrets be reclaimed, redeemed and repurposed? If Only is an Award of Merit winner in the Christian Life category of the 2015 Christianity Today Book awards.
Living the Stories of Jesus in Real Time

Summary:
In ParableLife many of Jesus' most familiar parables are examined in three ways: From the context of the text, through an imagininative retelling of the story behind the story of the parable, and how the parable looks today in real time through actual stories of people living now. There is a growing conversation about what it means to live as a follower of Jesus here and now. Living as a part of the body of Christ is more than just finding a slot on a church's organizational chart and more than acquiring an impressive collection of Bible data by filling a chair in a sanctuary or Sunday School class. To many, the kingdom of God looks like a tangle of beautiful, sloppy, fast-growing rainforest plants, not a tidy line-up of plants safely contained in five-gallon containers on a shady patio.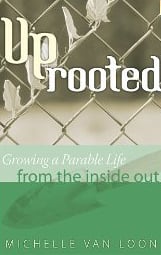 Growing a Parable Life from the Inside Out

Summary:
A contemporary retelling of ten of Jesus's parables. The second in author Michelle Van Loon's series (Parable Life, FaithWalk 2005) that share the parables as told in the Bible and then retells the same parable through the stories of real life people living today. Thoughts and questions are included in each chapter to help readers connect with God while sparking dialogue with others. A powerful look at the  process of spiritual growth, not as a "how to" but as a "why to."
Contributor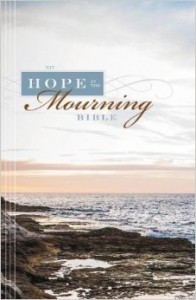 Finding Strength Through God's Perspective

Summary:
Grief is one of life's toughest challenges. During such times it is difficult to know where to turn. Yet in the midst of your deepest despair, God reveals Himself and His promises for a better tomorrow. The NIV Hope in the Mourning Bible works to bring a peaceful sense—in the midst of the coldest winter—that spring will one day come again. The collection of devotions and prayers warmly offer inspiration and hope based in God's Word and his promises to those who have lost loved ones. This Bible emphasizes the love and hope that your Lord has for you even during your darkest days. Features* Complete text of the NIV, the world's most popular modern-English Bible* Daily devotions written for and by those who have experienced the loss of a loved one or who are helping a loved one through extended terminal illness* A prayer appendix featuring 52 prayers based on the book of Psalms* Short reflections and song lyrics for meditation * Resources page containing information for those seeking additional help.
Mosaic NLT

Summary:
Encounter Christ on every continent and in every century of Christian History. A new genre of Bible—a weekly meditation Bible—Holy Bible: Mosaic is an invitation to experience Christ both in His word and in the responses of his people. Each week, as you reflect on guided Scripture readings aligned with the church seasons, you will receive a wealth of insight from historical and contemporary writings. Full-color artwork will engage the soul; quotes, hymns, prayers, and poems enhance the rich devotional experience. Also includes a Dictionary/Concordance, NLT word study system with Hebrew/ Greek dictionary. A beautiful layout of art and devotional content, and an online community and content (coming Fall 2009) will extend the experience.
120 Devotions to Start Your Day

Summary:
Begin or end your day in a quiet moment with God–and experience his presence in every other moment as well. Each devotional volume contains 120 devotions with full-color art and attractive, contemporary design–great for gift giving. Each devotion includes a verse of Scripture using the GOD'S WORD®translation, a short devotional, and an ending prayer.
Riches from the Greatest Christian Women Writers of All Time

Summary:
All women who enjoy reading daily devotionals will be drawn to this beautifully packaged book—Take My Heart, Oh God. Perfect as a great gift for any occasion, each one-page, 150-word devotional exposition references a short, insightful quote from a famous woman writer from history or a woman on today's bestseller lists. Each daily reading includes a Bible verse and seed prayer. This attractive book will challenge, motivate, and stir your heart, encouraging you and all the women in your life through your daily walk.