In an appalling display of insensitivity, ignorance, and bad taste, a Baptist pastor performed in blackface at the National Young Fundamentalist Conference held in Lexington, Kentucky, this week.
Pastor Joseph G. Pickens proudly performed in blackface for cheering young evangelicals during the Christian Youth Conference held at Clay Mills Road Baptist Church in Lexington.
Pastor Pickens paraded around in blackface to the delight of the packed auditorium, pretending to box in a feeble attempt at comedy.
Apparently everyone present at the Christian event was oblivious to the offensive and derogatory nature of the pathetic display.
And apparently for young Christian fundamentalists, nothing says good, clean, Christian fun, like a horrifically racist pantomime.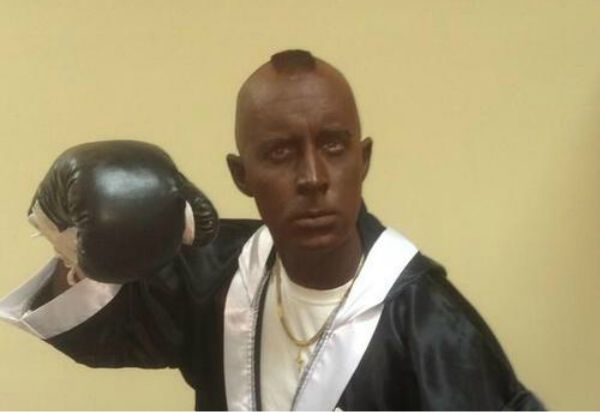 (H/T Christian Nightmares and Stuff Fundies Like)