Folks in the Bible Belt watch more gay pornography than anywhere else in the nation according to new numbers released by Pornhub, one of the world's biggest porn sites.
Pornhub reports that the majority of states with a high percentage of gay viewers is in the South. According to the numbers, Mississippi, Louisiana and Georgia lead the South in gay porn consumption, and the state with the highest percentage of gay porn viewers in the nation is Mississippi at 5.6%.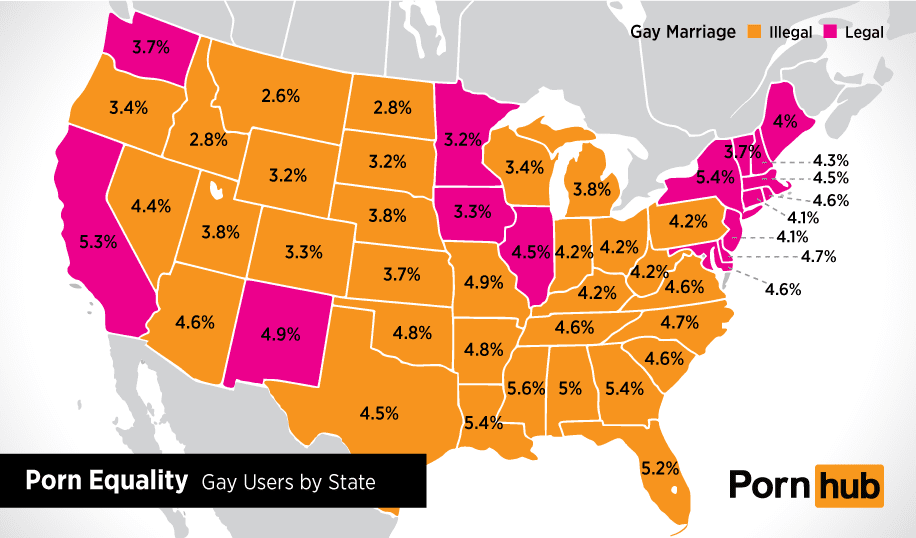 Alaska, Montana, North Dakota and Idaho have the lowest percentage of gay porn users, all below the 3% mark.
BuzzFeed reports Pornhub discovered that every single state in the South watches porn at a higher percentage than the average of states where gay marriage is legal.
For states that have legalized gay marriage, the top three consumers of gay porn are Hawaii, New York, and California.
Multiple reports indicate similar findings concerning the Bible Belt's voracious consumption of pornography. One can only speculate on the connection between the consumption of porn and professed conservative Christian values.
Pornhub is one of the world's biggest porn sites with over 35 million daily users.