Giving credit where credit is due: Marlo Thomas corrects Today Show host by explaining that boy's cancer cure was not the result of a miracle, but science.
On Wednesday's edition of the Today Show, Marlo Thomas made an appearance with Colin Hayward Toland and his family to discuss how they discovered Colin had a brain tumor at two years old, and how after an emotional recovery, he is now cancer-free after receiving treatment at St. Jude Children's Research Hospital.
Introducing the live segment, Today Show host Natalie Morales said:
"Colin's story is just another example of the incredible work, the miracles that are performed at St. Jude…"
Thomas was quick to interrupt, noting:
"It's not a miracle though, it's science. This is what we do at St. Jude…"
Well said! Thomas is correct, of course. A miracle did not cure young Colin's cancer. Scientific research by bright and dedicated scientists and medical professionals made Colin's cure possible.
While it may be a small thing, it is important to push back against the often common assumption that medical advancement is somehow miraculous, and not the result of education and scientific investigation.
Marlo Thomas is the National Outreach Director for St. Jude Children's Research Hospital. Founded in 1962 by Marlo's father, beloved entertainer Danny Thomas, St. Jude is a leading pediatric treatment and research facility focused on children's catastrophic diseases.
Thomas is an American actress, producer, and social activist known for starring on the sitcom That Girl (1966–1971) and her award-winning feminist children's franchise, Free to Be… You and Me.
Earlier this week, President Barack Obama presented Thomas with the Presidential Medal of Freedom, the nation's highest civilian honor, during a special ceremony at the White House.
Watch the Video (relevant portion begins at 3:30)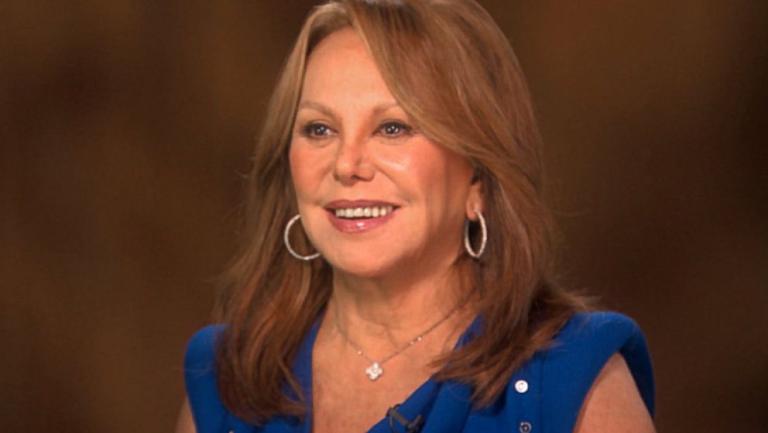 Marlo Thomas