Social investigators expose prejudice and bias by disguising a Bible as a Quran and reading some of the Bible's most gruesome verses to people on the street.
Dutch YouTube pranksters at Dit Is Normaal ran an intriguing social experiment: They bought a Bible, changed the cover to make the book appear to be a Quran, and then read shocking and gruesome passages from the Bible disguised as a Quran to people on the streets. The results are at once both amusing, and thought provoking.
Watch the video below –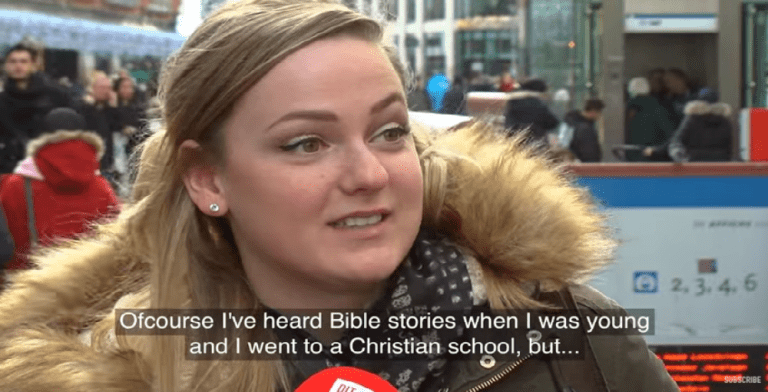 Bottom line: Both the Bible and the Quran are filled with morally outrageous ideas and commandments that should be repulsive to all clear thinking people.
(H/T Friendly Atheist)