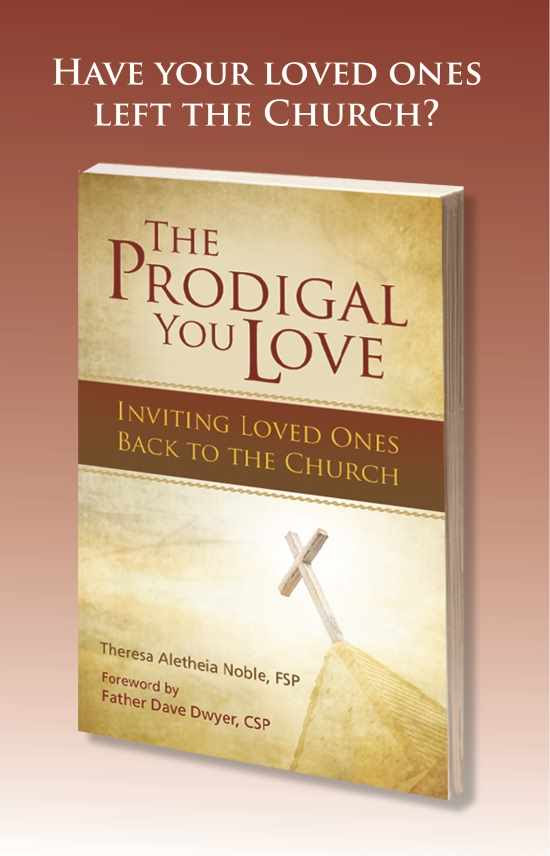 Have your loved ones left the Church?
Do you want them to come back to the Church but are just not sure what to say and don't want to push them away?
If you have family and friends who are away from the Church, I have written a book that can help.
The Prodigal You Love: Inviting Loved Ones Back to the Church tells the story of my journey back to the faith after being an atheist for over ten years.
But it is also a primer on the practical aspects of evangelizing friends and family as well as the qualities necessary to evangelize the people closest to you. Because let's face it, friends and family are the toughest crowd to reach!
If you have read my blog for some time, you have probably heard me talk about my book The Prodigal You Love.
And you are probably getting tired of me mentioning it, especially if you have not yet read the book.
Well, never fear.
Today and tomorrow only, you can get The Prodigal You Love on Kindle for only 99 cents!
CLICK HERE for details and please share this great offer with others. (And if you are able, please leave an honest review!)