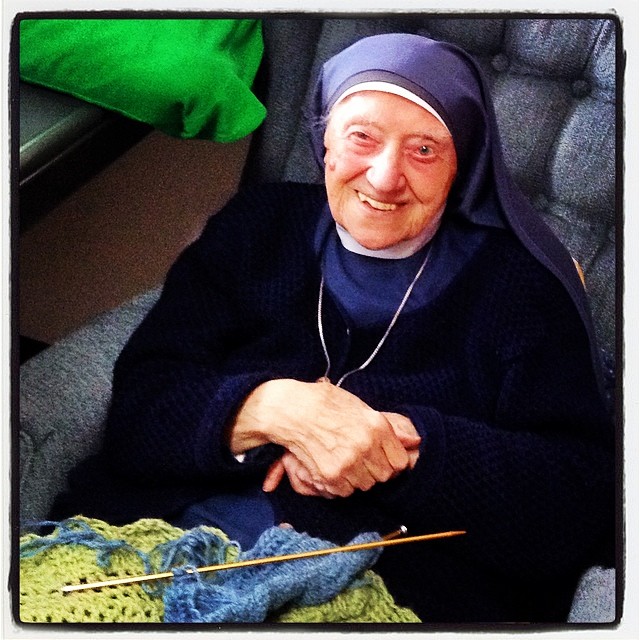 She's the longest-serving Daughter of St Paul in the country (and maybe in the world)! This March, Sister Mary Augusta turns 100 years old.
Sister Mary Augusta has always been a quiet presence in our community, a behind-the-scenes collaborator (and tireless worker!) in the work of media evangelization.
Although Sister Mary Augusta enjoys fairly good health and can power down the convent hallways (sometimes with her cane swinging uselessly over her arm), she needs the extra assistance she finds in our infirmary.
Little by little, we are trying to equip this wing of the motherhouse with not just necessities (like a functioning elevator), but with a few comforts for our elderly sisters.
It would mean so much for them, for example, to be able to watch the Mass on TV on those days when they are unable to join the community in chapel for the early morning Mass. Inspirational programming would be welcome, too. But to really meet the sisters' needs means more than wiring an old building and getting a cable subscription. We need to install an appropriate sound system for the elderly as well as comfortable, elder-friendly seating. That has kept this on the "luxury wish list" for years while we saw to the more urgent needs of the sisters (like elevator repairs!).
For Sister Augusta's 100th birthday, help us make a special "centenary" birthday gift to all our senior sisters by contributing toward the infirmary.
Donation link HERE.
God bless you for your generosity!