No one knows God.
Not one person.
If you think that you know everything there is to God, the Divine, or the Universe, then you most likely possess one of the qualities of a cult leader.
Even Jesus mentioned that he was unaware about some things concerning God, like the date of his future return to bring either world-wide Christmas cheer or annihilation of all Christian foes with enough cinematic vengeance to make up for crappy apocalyptic Jesus films that have been thrusted upon the masses as wholesome entertainment.
During my 43rd week away from Bible-centric living, I considered that the animals probably have a deeper understanding of God than humans.
Perhaps, it is embodied along with their instinct.
Days ago, as I took an outdoor stroll, I decided to drastically slow my pace. When I paused, I attuned my ears to the sounds of animal nature.
I looked at the forest before me, and I thought about the beauty of this world. The chipmunks, the birds, and the ants seemed to know a secret to this world, that the rest of us, highly developed creatures miss.
I met the gaze of deer standing in the distance. It seemed to have an understanding of this world that escapes humanity.
We, humans, are exquisite creatures.
We know God because we can write, create languages and speak. We manipulate the materials from nature to create primitive to digital technologies.
And we reduce God to a book—to a few truths only held by the chosen ones.
We latch onto these teachings to make war on each other.  We take these teachings to justify our greed and fear.
Are we insulting animals when we say that humans can act like them?
Animals tend to kill for survival—the food chain is part of a regenerative capability of  Earth, bringing balance through diverse ecosystems,  seasons, and  life cycles.
On the other hand, humans take our more developed brains to kill for sport or for fun.
We kill for gain.
For lust.
For jealousy.
For hatred.
Just because.
For God.
How do these actions reflect our elevated status among all living creatures?
They point to a chaotic and psychotic  God, spreading conflicting information, causing much hurt, pain, trauma, and plenty of drama.
As I walked along, stopping to observe and soak in the moment, my taken for granted senses seized my attention.
I felt as if I had new ears, for no song sounded as sweet as the birds.
The touch of the sun and wind carried freedom.
My grateful eyes could not get enough of this forested masterpiece, bursting with color, light, shadows, and life.  I cried, as I marveled at the overwhelming treasure that humanity is connected to.
Standing there in tears of joy and peace, I felt the vastness of the Divine within and around me.
With all of our human sophistication, what do we truly know about enormity and simplicity of God?
I know in part. I am learning more parts. I can communicate from my journey of knowing.
My knowing is not all-knowing.
I dare say that the same applies to all of us.
We do not know the totality of all things God and Divine.
Who is the chosen one with all knowledge? Please stand up.
[*Sister Betty stands up.*  Me: "You would. Please don't have a seat… Sit down."]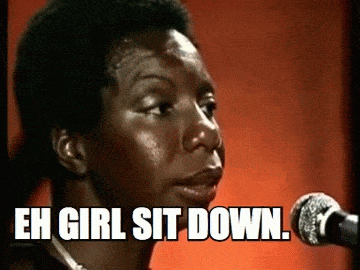 No one is all knowing.
Although many people would agree, the way we live out our religious beliefs demonstrate quite the opposite.
Various humans of the religious kind cling to our partial knowledge, solidifying our speck of wisdom as the only path.
We form institutions around our partial knowledge, and erect statues, monuments, and massive buildings of worship to reverence our God-concept.
Instead of fighting to dominate each other in the name of God, what if we shared from our distinct experiences and sacred knowledge to expand this world?
What if we brought our parts together?
---
Universal Design
Text to speech directly through this website is not available yet.
However, thanks to advances in Universal Design, more tools exist to support those who want audio access to this blog, other content at Patheos, or text on the world wide web.
To the best of my knowledge, currently, the following offer a text to speech options for accessing online written content (This is not an exhaustive list):
iPhone
Android
Macbooks
Macs
iPads
Chromebooks
Safari and Google Chrome
Because computer and digital technology change at a swift pace, please check with the provider of your devices and browsers for the most up-to-date directions to use these features on your computers, laptops, and mobile devices.
If you have inquiries or ideas, please feel free to reach out to Patheos via the contact form in the About Us section at the bottom of the page. Thank you!