Editor's Note: In the second of three "student" posts, Catherine, a former Catholic chaplain student, discusses losing her faith during seminary and her concerns about Pope Francis' criticism of seminary studies.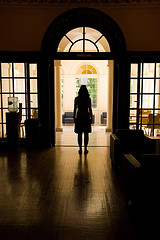 By Catherine Dunphy
It's been nearly ten years since I graduated from seminary.  In that time I have done what I can to distance myself from the ecclesiastical and bureaucratic ideologies that marked that period in my life.  Though I am no longer a believer, you might be surprised to know that I still keep a collection of my old theology textbooks in my library.  These books range from biblical scholarship, to liberation theology, to church history.  Each is a reminder of my former faith, but more importantly the influences that enabled me to shed my beliefs and to embrace a life without god.
Seminary played a pivotal role in my loss of faith. It was there that I acquired and honed my deconstructionist skills, and I am grateful for those lessons.
Despite the happy distance I keep from faith, I do keep up on the goings on in the Church including the effects of the new Pope.  Many have been surprised and encouraged by his actions and comments.  A modern Pope, Francis has taken a page from the British Royal family and is an approachable, likeable Pope  – not a hard task to accomplish after Benedict.
Francis seems genuine in his desire to grow relationships with those outside and inside the church, but what most people fail to see is that he is a theologian, and like most theologians he picks and chooses his words very carefully.  Recently, he spoke to three Pontifical seminaries, about the study of theology and its reliance on spiritual life.
Though most will not pick up on his criticism, his comments are a scathing reprimand of the theological method and the deconstructionist elements that it utilizes.  He says, "Philosophy and theology permit one to acquire the convictions that structure and strengthen the intelligence and illuminate the will…but this is fruitful only if it is done with an open mind and on ones knees."  Further on he says, "And the theologian who does not pray and who does not worship God ends up sunk in the most disgusting narcissism."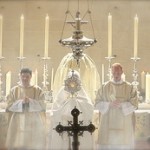 Perhaps Francis is concerned about the lessons learned in theological schools and that students like me are following the obvious path out of faith.
As for me, I don't think that it is particularly effective for the Pope to try to shame seminary and theology students for using reason as a method to understand and communicate their beliefs.
What I wish would happen, and what would be truly radical, would be if Francis would let the rest of the world know that these tenants of faith, and the bible upon which they were erected, are human constructions. I wish that this Pope, with all his good intentions, would lay these myths at the altar of the past, and instead look forward into the future.
========================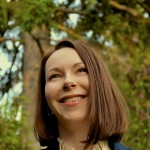 Bio: Catherine Dunphy – A humanist, atheist and former Roman Catholic student chaplain, Catherine is a member and former Executive Director of the Clergy Project.  Catherine is a communications/PR professional, who is currently writing a book about the founding of The Clergy Project and her experience of losing her faith in seminary.
photo credits: <a href="http://www.flickr.com/photos/paullew/2542875564/">
<http://www.flickr.com/photos/pjmixer/4651905814/>
//