Editor's Note: It's encouraging that there are so many new humanist communities around the world, but troubling that one of them faces intimidation from so-called religious people. This post is includes an interim report on a new humanist community in the American South. We hope this story has a happy ending.
====================
By Catherine Dunphy
Community! We humans are a social species, so community is something we all have a need for in varying degrees. Some people like the familiarity and routine of meeting with a small group on a regular basis, while others prefer infrequent or large-scale gatherings. The common focus is on the articulation and sharing of values. For religious people, these values come with a codex of institutionalized beliefs, mores and best practices that are set on reaching a post-death prize. This is not to say they can't do good works and have a lot of fun together in this life, but a heavenly afterlife is the stated goal.
Humanist communities are not so impenetrable or subjective. Focused on the here and now, our values are not based on a book of ancient stories, rules and rituals. Although humanism is a worldwide movement, unfortunately, it is not very well known, and thus is all too often barred from or pushed out of the marketplace of morals. This leaves religion and spirituality dominating the discussion. Luckily, this is changing.
Humanist communities can help raise the profile of humanism just as churches have raised the profile of religion. So, although you may not see yourself participating in a humanist congregation, if you are a humanist, you probably can see that a more openly expressed humanism would be a good thing.
You might have noticed that humanist congregations are popping up everywhere with many outside the secular community referring to them as, "atheist churches." One of these emerging "churches," the Community Mission Chapel (CMC) in Lake Charles Louisiana, knows all about the ups and downs of building a secular community. I spoke with its founding pastor, Jerry DeWitt author of Hope after Faith and Clergy Project member, about this growing community and the challenges it faces in part of the US where evangelical Christianity dominates. He said:
"History is important! When I entered the secular movement, I still carried myself like a preacher and that seemed beneficial to some. After hosting a full blown southern style secular service in Baton Rouge, I was approached by members of a humanist group from Lake Charles who wanted a full-time congregation."
From the start, CMC knew it would have an uphill battle, because humanists are a minority in Louisiana. Unfortunately, Community Mission Chapel has had difficulty finding a "room at the inn" and has been repeatedly turned away by management at several locations in Lake Charles. Despite this, they are committed to their goal and vision:
"Our goal was simple: to promote humanism and secular values, to be caring and patient and try to get our message across and to try to participate in the wider community so that people get a chance to meet us and work with us and see that we are here to do good!"
Despite this good will, the road has been a bumpy one. A member of the Lake Charles Community Mission Chapel, recently found the following threatening message in his home mailbox:
We know who you are. We know where you live. We know where you work. You're (sic) little group of devil worshipers is not welcome here. Let the love and message of the Lord filter through you and may you escape from the eternal damnation that you have condemned you (sic) and you're (sic) innocent children to. Repent you're (sic) Satanistic ways or you will find that the Lord works in VERY mysterious ways. You are against God and are not welcome in this area and we WILL spread his message to the hearts and minds of your innocent children. To deny His word to your children is abuse, and if you do not learn to love Him and His word then we will have no choice but to take action to protect your children from your devil-enabling ways. Do not even try to report this to police – we are everywhere and His work will be done in His name thru (sic) us, the true believers.

Anonymous
So this is how "the love and message of the Lord" is delivered?
Police are currently investigating this truly chilling threat. Unfortunately, the opinion of this anonymous scaremonger is all too common, as Community Mission Chapel has faced other barriers including, as mentioned previously, finding a space to host their regular meetings.
Despite all this, the members of CMC refuse to be deterred. Instead, they are rallying around one another, strengthening their commitment and expanding their goals to include establishing a permanent home and founding a community center. Their goal is to offer outreach programs and classes and to host events, all the while living and breathing the value of being a good neighbor.
We will continue to follow the progress of the Community Mission Project, so stay tuned for future updates! In the meantime, it would great to hear from readers about why you think we need humanist communities (or not).
============================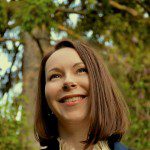 Bio: Catherine Dunphy – A humanist, atheist and former Roman Catholic chaplain, Catherine is a founding member of the Clergy Project, and former Executive Director. Outside of the Clergy Project, Catherine is a humanist celebrant and communications/PR professional, who is currently writing a book about the founding of the Project and her experience of losing her faith as religious leader.