Editor's Note: As a follow-up to the discussion between two dedicated but not hopeful Christians, an ex-pastor does a detailed analysis of the decline of Christianity – and this is before the recent bad news from the Public Religion Research Institute. Reprinted with permission from http://leavingyourreligion.com/2014/05/american-christianity-dying/
========================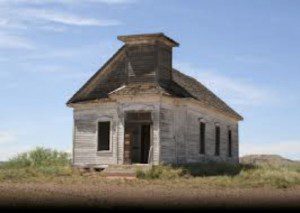 By Jim Mulholland
In the book The Biological Evolution of the Religious Mind and Behavior, Michael Blume offers evidence that religious people are reproducing at a much higher rate than non-religious folk. Apparently, while atheism may offer guilt-free sex, it doesn't produce much offspring. Religious parents have nearly twice as many children as the non-religious. Blume warns this demographic doesn't bode well for those convinced of religion's eventual demise. He also suggests those born to religious parents may be genetically pre-disposed to religious belief.
However, Blume's warnings fail to take into account what happens when religious children grow up. Other research suggests religion can't win the culture wars in the bedroom and nursery. In his book Why Atheism Will Replace Religion, Nigel Barber argues fertility will not sustain religious affiliation. In a world where young people are increasingly exposed to a great diversity of opinion, religion has a tougher and tougher time holding onto to their children. While both positions are interesting, I've seen more evidence for Barber's arguments than for Blume's warnings.
When I was attending seminary in the late 1980's, many were lamenting the decline of mainline Christianity. Once powerful denominations like the Methodists, Presbyterians, Lutherans and Episcopalians were all in statistical freefall. Though their leaders acknowledged their losses, they couldn't understand why their progressive approach to religion wasn't thriving. Shouldn't a religion freed of much or all of the supernatural trappings attract modern minds? Conservative critics were quick to blame their liberal theological leanings for their demise.
The Southern Baptists were the poster child for church vitality and growth in the 1980's. Convinced of liberalism's flaws, conservative leadership wrestled control of the denomination from the moderates, purged the seminaries of any left-leaning professors and predicted a bright future for the denomination. Southern Baptists set a goal to plant a church in every county in the United States. Baptisms were up and membership grew.
Thirty years later, the connection between theological orthodoxy and church vitality is far less compelling. The Southern Baptists, though rigidly conservative, find themselves facing the same alarming statistics as the mainline churches – graying membership, declining baptisms, and the possibility of closing hundreds of churches. Their best efforts to revive their denomination don't seem to have worked.
In 2004, Bobby Welch, Daytona Beach pastor and president of the Southern Baptist Convention, issued a challenge to his 43,000 churches to save a million souls in 2006. For two years, the most efficient soul winning machine in America enlisted its army of witnesses to retake America for Christ. Christine Wicker, author of The Fall of the Evangelical Nation, followed the campaign and reported,
"When the figures were in, the news was bad. Baptisms were down for the fourth year out of five. They had actually declined by over 4% to 371,850."
The campaign was a bust.
Even more discouraging were the demographics of those being saved. Twenty percent of those baptized had previously attended other Baptist churches and forty percent came from other denominations. Twenty-six percent were conversions made at Vacation Bible School. The Southern Baptists, rather than converting the lost, were stealing sheep and indoctrinating children. Wicker concluded,
"Evangelicals are not converting and cannot convert non-Christian adult Americans."
Journalists weren't the only ones reading the writing on the wall. Baptist leaders were equally pessimistic. Frank Page, a former SBC president, wrote The Incredible Shrinking Church in 2008, warning the Southern Baptist church could see half of its churches – over 20,000 – close by 2030. If the latest figures are any indication, his predictions may be prophetic. In 2007, SBC membership dropped by 40,000 and baptisms, the bellwether statistic for the church, were at the lowest level since 1970. The Baptists are hemorrhaging members in numbers similar to the losses of their mainline brethren in the 80's and 90's.
Though some denominations still claim numerical growth, church membership rolls look suspiciously inflated. Church hopping Christians often end up being counted by several churches. Most denominations report worship attendance figures at about 30% of the reported membership. Wicker, using the statistical reports of North American denominations, determined that committed membership is in rapid decline. Suggesting Sunday School attendance as a good measure of commitment, she found only
"four out of one hundred Americans are dedicated enough evangelicals to attend Sunday School."
When you realize how many of those in Sunday School are children, few adults are fully engaged with the church.
Only the numbers of those attending worship seem hopeful for American Christianity. While every other indicator suggests the decline of the church, church attendance has remained steady at between 40- 45% over the past twenty years. This seemed the silver lining in a statistical storm. Or at least religious leaders thought so.
In 1998, a study by Kirk Hadaway and Penny Marler monitored attendance in Protestant and Catholic churches in one Ohio county. They exposed a much lower rate of religious participation than the polls report. Instead of 40 percent of Protestants attending church, they found 20 percent. Catholic attendance ran about 28 percent. A 2005 study replicated their results. In other words, actual church attendance in conservative, middle America was about half the rate indicated by national polls. When people are asked if they attend church, they lie. At best, only one of every five persons in North America regularly attends church.
This data suggests the religious should find little comfort in Blume's evidence that they're more fertile than the non-religious. When Christianity can't convert adults or retain children, Christianity is in deep trouble. These studies and statistics confirm what I experienced as a father and pastor. Only one of my six children still attends church. Two of the four churches I was associated with are closed and the other two are struggling. Yet perhaps the best evidence of the demise of Christianity is my own journey. When those of us who lead the membership campaigns quit bailing, it may be time to abandon ship. American Christianity is dying.
========================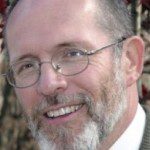 Jim Mulholland spent twenty-five years as a pastor. He wrote several best selling Christian books and spoke nationally. In 2008, he resigned when his faith faltered. After several years of transition, Jim published the book "Leaving Your Religion" and began writing a blog on becoming post-religious. You can read more of Jim's story and reflections atLeavingYourReligion.com.
Photo credit: http://commons.wikimedia.org/wiki, originally on LeavingYourReligion.com