Editor's Note: Enjoy this former Catholic's heartfelt and stinging review of a non-practicing Catholic's investigation of the inner working of the Vatican bank.
==============================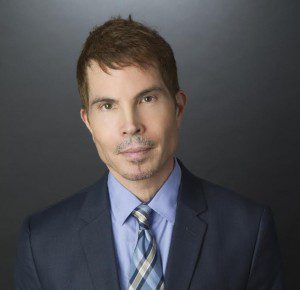 By Catherine Dunphy In 2007, the Vatican opened its secret archives to publish for the first time the sordid details of "Processus Contra Templarios." That's Latin for "Process against the Templars." It took a 700-year wait to discover the details of the court proceedings and charges against the Knights Templars in the 14th Century. This is a good example of how the Vatican moves at its own pace. According to Gerald Posner, author of the book God's Bankers, A History of Money and Power at the Vatican Bank, that pace is glacial.
I was delighted when Gerald agreed to speak with me about his New York Times bestseller. Knowing that we were both cradle Catholics, I felt sure we would have a lot to talk about, and I was right. Not only do we share a Catholic esthetic, but like me, his understanding of issues of social justice were keenly honed by his Catholic Jesuit education. As you might expect, our interview was more like an excited conversation between colleagues. Due to the high energy of our banter, I found I had enough material for two blog posts. This first post includes a brief review of the book, as well as commentary from Posner on the challenges he faced in extracting information from the Vatican. The second post is a continuation of our discussion, as well as a call to Catholics to consider the ramifications of the facts in Posner's book.
Generally, I enjoy reading books about church history, so God's Bankers was not a hard sell. Right out of the gate this book fascinated and intrigued me. The opening scene, is reminiscent of an Agatha Christie novel. "Enjoy" is not an apt descriptor of its effect on me. This is the first time that an account of church history has seemed unfiltered – reduced to its blemished and often ugly truth. Utilizing his skills in investigative journalism, Posner thoroughly details and lays out the facts for readers. It is an uncomfortable read that includes murder, money laundering, corruption and genocide. With each chapter, it becomes clearer that the Vatican has failed in its moral and ethical obligations and done everything it can to absolve itself from responsibility.
Posner also carefully references how the more recent history of the Vatican Bank is steeped in self-interest and corruption. In our interview he said:
"Francis is working to reform the Bank. Though I am giving the Vatican and Francis credit for these reforms, in one way they didn't really have a choice. What has changed for them is this: in 1999 Italy decided it was going to go with the Euro and retire the Lira. This put the Vatican in a bind as it relied on the Lira as its currency. The Lira was one of the reasons why it was so easy for money laundering to occur at the Vatican Bank. So when Italy made this decision, the Vatican had a hard choice to make: should they issue their own currency or would they go the way of Italy and use the Euro? They decided to go with the Euro. What they did not fully realize at the time was that by going with the common currency, they had to agree to international regulatory rules and obligations."
The tangled tapestry that Posner unravels between the Vatican and its bank is a twisted tale – but God's Bankers is a must read! The facts as outlined in this book are simply not something that the church can ignore. Yet it probably will. As Posner put it in the interview:
"The good news for the Vatican is that because this is a book, it won't be covered as if it were a documentary or something like that."
Aside from the question of faith, he says that for the average Catholic who reads the book —
"There will be a tendency not to want to give money, as it seems like funds are being squandered on a group of people who are not necessarily doing the right thing."
Posner is committed to transparency and feels that he is in a unique position because of the intense research he has done, to "bring the historical record forward" and clearly communicate the facts related to the complicated and ethically questionable position of the Church during the Second World War.
Posner has an idea beyond the book that he hopes could influence Francis to increase transparency and open the Vatican Archives. He calls it his "long shot" – an online petition he started: http://www.freethefiles.com. He is hoping to garner 1,000 signatures to present to Pope Francis when he comes to the US in September. I am thinking he will definitely get more than 1,000 signatures, but my question is — Will that move the Pope to do something that he or the Vatican is not ready to do? Unfortunately, I think Posner's probably got as good a chance as a snowball in hell on that one.
Check back later this week for part two of my interview with Gerald Posner. In it, we delve further into the broader implications of Vatican bank's illicit movements. I also have a couple of questions for practicing Catholics to grapple with.
=======================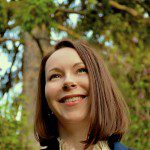 Bio: Catherine Dunphy – A humanist, atheist and former Roman Catholic chaplain, Catherine is a member of the Clergy Project and former Executive Director, she has written a book about the founding of the Project and her experience of losing her faith as religious leader. It is scheduled for release in July 2015.
Posner photo credit Dale Stine
photo credit: <a href="http://www.flickr.com/photos/94509941@N00/2157853849″>IMG_2702</a> via <a href="http://photopin.com">photopin</a> <a href="https://creativecommons.org/licenses/by/2.0/">(license)</a>