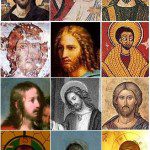 By Linda LaScola
Wow, are conservative and liberal clergy ever different when they think about Jesus! This is especially evident when exploring how clergy doubts grow into disbelief.
Speaking from the perspective of a researcher who is very familiar with the differences between liberals and conservatives, I'd say that many former conservative Christians are simply done with Jesus and aren't interested in being involved with him or seeing him in another light.
I know there are some liberal Christians, with the recently deceased Marcus Borg as a prime example, who make a compelling case for the value of the human Jesus. However, a lot of people who once worshiped Jesus and saw him as their only hope for eternal salvation simply aren't interested in him as a "Jewish wisdom teacher." They have discovered many other ways of learning and growing and are not inclined to elevate any one human teacher as extra-special. They'd rather just move on. So I can see how they might get frustrated when well-meaning people offer other ways for them to keep Jesus in their lives or suggest that they needn't or shouldn't give up Jesus just because they've given up supernatural religion.
In my own case, (liberal Catholic, then even more liberal Episcopalian) I never particularly feared or loved Jesus. I was lucky to have a secure, uneventful childhood. My life was pretty good without the need for celestial intervention. My parents never frightened me about religion or encouraged me to think that I would be favored by God if I said or did certain things. I knew very well that Jesus was the Son of God who was born of a virgin, died on the cross and rose from the dead.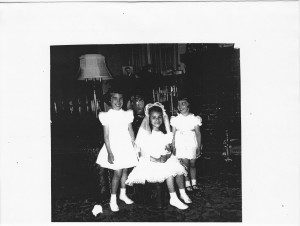 But he simply wasn't an important part of my life.
When my adult studies of religion led me to the Jesus Seminar, I found the scholarship interesting – fascinating even – but not personally compelling. I had no desire to focus on this wise, human Jesus portrayed as an historical figure any more than I would focus my attention on any other famous figure from the past.
So Jesus was a revolutionary? So were a lot of other good people though the ages. I don't pay tribute to them once a week or actively observe their birth and death. It wasn't surprising that I had no desire to continue doing that with Jesus once he was portrayed as an ordinary mortal who, assuming he really existed, had been puffed up by mythology and the political needs of the Roman Empire.
I understand that others see it differently. Some of them are what I would call "Jesus fans." I figure some Jesus fans truly admire what they know about him as a first-century Jewish wisdom teacher. I suspect others – many employed in liberal Christian denominations (e.g., as clergy, seminary professors, church musicians) – are not aware that their fandom derives at least in part from the need to organize their professional lives around this central figure. After all, what is Christianity without Jesus? If scholarship and common sense indicate that Jesus is not divine, then thinking of him as a super-special human worthy of great devotion makes a lot of sense for people whose livelihoods depend on perpetuating the Jesus brand.
There's another group of people formerly employed in conservative Christianity who are decidedly not Jesus fans. They reject both the supernatural and the human Jesus. Unlike many professional liberal Christians, these people have been harmed by their former beliefs and are glad to be rid of them. In contrast to the Jesus fans described above, they are not motivated to re-make Jesus into a more palatable, fully-human being. If anything, they want to focus their attention on helping others leave the religion that stifled them for so long. They would like people in their former situation to know how free and alive they can feel once they stop trying to believe things that are not fact-based and that no longer hold meaning for them.
I perceive that society is growing away from religious belief with the tacit or direct influence of clergy whose beliefs have changed. As this process unfolds, I hope we can avoid another all-too-human power struggle about how to define ourselves and others. I hope we can be more reasonable and compassionate without expecting that we all see things exactly alike or have the same exact priorities.
==========================
Photo Credits: "Composite Jesus"
Family Photo: Linda on First Holy Communion day, with little cousins, Kathy and Mary Beth