Editor's Note: Happy Early Earth Day, everyone. April 22 is the actual day, but we're celebrating all week here at Rational Doubt.
===========================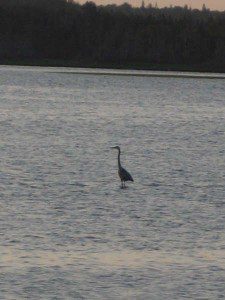 By Chris Highland
"[You ask] When are you coming down [from the mountains]? Ask the Lord—Lord Sequoia." -John Muir
In the college literature course I teach, "a wild spirituality of nature," we have lively discussions on redefining the sacred, the spiritual and the gods in a more down-to-earth context (where we all have to live together). With freethinkers like John Muir, John Burroughs and their circles, we explore the outer edges of ideas and faith.
One tradition we have in class is to read from a selection I hand out to students. I get to lean back against the wall and listen as a chorus of voices—theist and nontheist— read line after line of inspiring nature writing from a century past. It brings great ideas alive. It is truly delightful. Students laugh and sigh, get teary or troubled, which all leads to more good dialogue.
Recently I handed out a playful piece by John Muir—a letter he wrote to his friend and mentor Jeanne Carr in 1870. Muir had just taken up residence in his "temple," his "church"—Yosemite Valley. The exuberant Scotsman thought he would tease, writing from "Squirrelville" with the date of "Nut Time."
"I'm in the woods, woods, woods and they are in me-ee-ee. The King tree and me have sworn eternal love . . .and I've taken the sacrament with Douglass Squirrel, drank Sequoia wine, Sequoia blood and with its rosy purple drops I am writing this woody gospel letter."
Muir knows he is acting the heretic, pushing the limits with the proper sensibilities of his friend's faith, but he can't resist. He sensed Jeanne could handle it and manage a smile.
"I wish I was so drunk and Sequoical that I could preach the green brown woods to all the juiceless world, descending from this divine wilderness like a John Baptist eating Douglass Squirrels and wild honey or wild anything, crying, Repent for the Kingdom of Sequoia is at hand."
Later, a last poke at his brilliant but more socially respectable, friend:
"Would that some of you wise—terribly wise social scientists might discover some method of living as true to nature as…the 'master spirit of the tree tops' [the squirrel]…."
By the way, Jeanne Carr went on to introduce John of the Mountains to her more famous friend, Ralph Waldo Emerson, and to play matchmaker for Muir and his wife Louie. The 30-year correspondence between Jeanne and John helped Muir transform his delightful storytelling skills into defining writings for a new scripture of nature—a modern bible, or at least a woodsy gospel, not only to engender national parks but also to plant the seeds of a wider and wilder environmental ethic.
Muir died 100 years ago last Christmas Eve and this Earth Day weekend marks the 177th year of his birth (April 21, 1838). We are still startled, if not shocked, by some of his radical redefinitions of archaic religious language. Maybe he was being playful. Perhaps he simply liked to jab and joust, tickle and tantalize us with his humor. But his primary purpose seemed always directed to that cry in the wilderness: to clear the dust from our eyes and the fog from our minds; to be converted from blindly using the natural world out of human-centered hubris and ignorance; to repent of our religion (juiceless as it is) that insists we look up and away to better worlds while condemning this beautiful garden planet to hell.
Muir was indeed a voice in the wilderness and his natural gospel (Torah, Veda, Qur'an) echoes forward. Maybe if we sipped a little of that sequoia blood and listened more to the wise teachings of the "master spirit of the tree tops" and her fellow preachers, we might learn to respect the only world we have, sauntering on into the wild forests and mountains before us, with curiosity, wonder and delight, as 21st Century Muir's in an ever-new, wildly interesting world.
Postscript: I have lived and worked for many years in Marin County, north of San Francisco. Marin is like one big park, bordered by ocean, bay, hill and valley, but it's also an epicenter of the new-agey "Me-Religion" that I can't tolerate. While this beautiful patch of green, rolling land graced by towering redwoods deserves reverence, I do not worship nature. Yet, this patch of coast is spongy and porous. Everything that religion, faith and god meant to me for many years has been completely absorbed by the slippery, salty environment. I've squeezed out a deep appreciation and respect for the natural cosmos. As the title of my last e-book puts it, Nature is Enough. It surely is.
==========================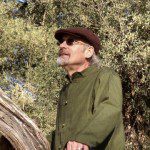 Chris Highland, is author of Meditations of John Muir, My Address is a River, Life After Faith and other books. www.chighland.com
April 2015