Editor's Note: In anticipation of Openly Secular Day (April 23rd), we offer advice and options for identifying yourself as – well however you think of yourself now that you no longer believe in a deity.
4/19/15 UPDATE: CBS Sunday Morning featured a 10 minute "Openly Secular" segment. View it here: http://www.cbsnews.com/videos/the-challenges-facing-atheists-in-the-u-s/
(Spoiler Alert: It's wonderful and Patheos blogger Neil Carter is a star. If you agree, please tell him so on his blog.)
=========================
By Mason Lane
Congratulations, you've realized you're no longer a believer in any form of monotheism. But hold on for a second. Not quite so quick with the party, cake, and noisemakers. Don't uncork the Perrier Jouët champagne just yet.
So what are you going to call yourself now?
"none", "done", "agnostic", "free thinker", "humanist", "pantheist" "secularist", or even the most phobic word in the United States, an "atheist?"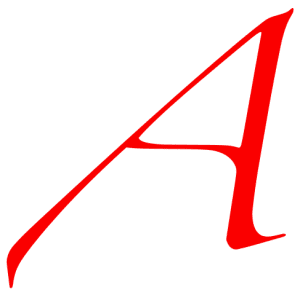 This is not an insignificant question. Your answer could cost you your employment, career, marriage, children, or cause you to be shunned and ostracized among family, friends, and community. And for Christ's sake don't select the atheist badge unless you're a real Spartan warrior.
For many new non-believers, ripping their Christian label off would be like chiseling the logos off a Mercedes Benz; the damage would be costly and extensive.
My father-in-law was a World War II Navy veteran whose ship was sunk by a German U-boat shortly after he transferred off of it. Then, shortly after transferring off the second ship, it was sunk by another U-boat. He had better luck with the third ship: both he and it survived the war. A nominal Catholic through it all, he never said a prayer or thought a deity was protecting him.
About thirty years later, one of his two daughters was raped and murdered. After her death he never attended church and insisted that people call him and each other "human beings." He told us all that he was no longer a Catholic.
As of today, his idea to just call each other human beings isn't trending. All the political and religious labels we use are still as important as a shell for a turtle or feathers for a bird. So until my father-in-law's idea catches on we'll still live in a world where we use self-identifying and socially dividing labels.
Now back to you, the born-again non-believer and the human who's discovered you are good without a God myth but haven't found an appropriate label. I've observed there's a strong desire among many ex-believers to retain something of their Christian heritage and the positive community experience they enjoyed. They want to hold onto the Golden Rule aspect of being a Christian, the Christian label in some way, while jettisoning the supernatural nonsense. This desire seems highest, although not exclusive, among liberal believers. Some are forming groups, meet-ups, churches sans-God, and other forms of community. Although I've not yet experienced any desire to be in such a group, as an "outsider" I will propose something.
My suggestion for those who are doing so is to start branding, labeling, and advertising themselves as Secular Christians. It's something Secular Jews and Muslims have been doing for a long time.
"Hey, you can still be a good Christian and not believe in any deity!"
Now that might be some really Good News for millions of nominal Christians. Curious people will ask,
"What is a Secular Christian?"
I know they will receive excellent answers.
And even after the Secular Christian label begins to trend, I can envision a New Trinity — a worldwide ecumenical Trinity of Secular Christians, Secular Jews, and Secular Muslims. I'm personally open and proud to be an atheist yet I'd love to see the birth of the New Trinity and the positive attributes it could offer human beings. Who knows, I might even call myself a Secular Christian Atheist. (Probably not.)
Editor's Question: If someone asked you what a Secular Christian is, how would you respond?
=======================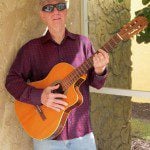 Bio: Clergy Project member Mason Lane was born Dean Aughinbaugh and changed his name for the music business, from which he's retired. He was general manager of WHME-FM Radio (Christian programming) and pastor of Christian Faith Church in South Bend, Ind., then dean of students and soccer coach at DeVry University in Phoenix. Justifiable Homicide is the story of his journey to atheism. Google "reverbnation" and "mason lane" to sample his music online.
>>>>>>>>
Photo Credit: "ScarletLetter" by Foundation – http://outcampaign.org/promo/scarletLetter.svg. Licensed under Public Domain via Wikimedia Commons – http://commons.wikimedia.org/wiki/File:ScarletLetter.svg#/media/File:ScarletLetter.svg