Editor's Note: Vacation Bible School is not just for Christians anymore.   Here, in response to  questions (in bold) we asked, a humanistic rabbi  who now has his own Patheos blog,  gives an Old Testament/Hebrew Scriptures view of morality.
==================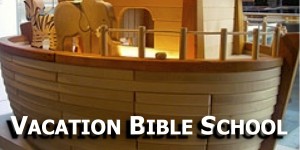 By Jeffrey L. Falick
Anyone who thinks that the Bible is about morality does not truly understand what kind of document it is.
The Bible (and here I'm referring to the Hebrew Scriptures) is a collection of many texts with many different agendas. It consists of a very wide range of material, including: the highly mythologized tales of the Torah (Pentateuch) with its multiple sources; tendentious histories about kings and kingdoms; and a broad variety of prophetic exhortations, pietistic poetry, novella-like narratives and wisdom literature.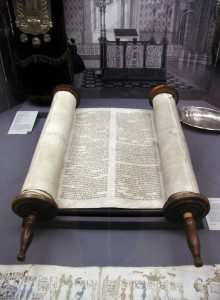 There is certainly material that can be understood as moralistic. The prophets specialized in this and certain parts of the Torah (for which they and their schools were probably responsible) address social justice issues. But the emphases of the many books and documents that make up the Bible are as unique as the eras in which they were produced.
One of the greatest difficulties that many people have when considering the Bible is that they fail to understand that its texts were circulated and recorded (or composed) over the course of many centuries. Understanding this time span is critical. The economic and social system of the ancient proto-Israelites in the days of the Judges – which may actually preserve some authentic memories – is quite dissimilar from that of the later kingdoms. It is for this very reason that the Torah's laws and stories are all over the place and frequently self-contradicting. They come to us from different sources representing varying schools of theological and political thought throughout the course of these great time spans. Even understanding this is just the very tip of the iceberg of a critical-historical approach. Every book must be similarly approached.
When people talk about morality in the Bible, they very often think of the Ten Commandments, or the Beatitudes, which are both heavy on the side of worship, but less so on good action. What are your thoughts on this?
There is certainly a large amount of worship-oriented material. The Priestly school (P text writers) was obsessed with the rules of sacrifice. But other laws are about day-to-day living and might be understood as very "action-oriented."
Whether any particular law can be defined as "good" or not depends upon our own modern definition of "good." When the Torah commands people not to abuse or wrong widows, orphans or resident aliens and not to deprive a man of his garment in pledge, those are "good" instructions by our modern lights. The problem with the Bible isn't the lack of some good morality. It's the presence of so many ideas that, after millennia of moral growth, we now judge to be unsuitable to modern conceptions of morality. So, for example, in the very same chapter (Exodus 22) that presents the above-named "good" rules we also find a law mandating forced marriage (or the payment of a misogynistic "bride-price"), a law requiring the execution of female sorcerers, and the imposition of the death penalty for people who worship gods other than Yahweh.
As for the Ten Commandments themselves, a critical-historical reading yields a very different understanding of these iconic rules. Most people do not realize that there are actually three versions and that one of them bears very little resemblance to the other two. Even if we focus solely on the two familiar versions, we find that the first few commandments are not rules for morality at all. They are, rather, establishing clauses for a covenant.
Even some of the commands about morality are poorly understood. The King James translation, for example, commands, "Thou shalt not kill," where the original Hebrew unequivocally commands people not to murder. The admonition against adultery also doesn't mean what most people think it means. In the Torah a married man who has sex with an unmarried woman is not committing adultery. He's committing to marry her or pay her bride-price. It's only adultery if a man has sex with the wife of another man. Jewish law is still interpreted this way.
The one that always gives me the biggest laugh is the commandment about "coveting." It seems to me that coveting is the basis of our entire capitalist system! As it happens there are scholars who believe that this commandment should actually be translated, "Do not take your neighbor's house…" and so forth. Would this not render "Do not steal" as redundant? Many scholars translate that one as "Do not kidnap." The rabbis of the Talmud understood it that way, too.
What type of morality do you think exists in the Bible and how in your opinion does it relate (or not relate) to the current understanding of ethics, morality, social justice and human rights?
I've already mentioned the admonitions against oppressing women, orphans, resident aliens and so forth. In addition we have instructions to pursue justice, to limit the power of kings, to provide for the poor, and other similar ideals. These are lovely and very much in keeping with the kinds of values modern people want to promote.
That said, there is no need for us to rely upon a specific ancient text in order to act upon these ideals. They evolved in many cultures. I do find it interesting to learn that the moral evolution of the ancient Israelites included the incorporation of some of these nice concepts. However, this same Bible reveals much else about their times and values that are repugnant to us. Its stories are replete with genocides, the endless mistreatment of women, slavery, homophobia and on and on.
Rabbi Sherwin Wine, founder of Secular Humanistic Judaism, addressed efforts of conventional rabbis to locate their own morality in the texts. He called this process "kosherizing" the text. By this he meant that they would look into the text and emphasize the nice parts, re-work the iffy parts, and completely ignore the horrible parts. In the days when it was firmly believed that the Torah was a divine document containing eternal wisdom this was forgivable. But today? When liberal religionists freely acknowledge that it's a human document? Their need to cling to the idea that it was "divinely inspired" produces some pretty awkward outcomes.
My favorite example of this is the liberal Reform Jewish movement's selection for the Torah reading on Yom Kippur afternoon. Traditional Jews read from Leviticus 18, a tedious list of forbidden sexual relations that includes the ban on homosexuality. The Reform movement decided that Leviticus 19 would be a better choice. It is a chapter that includes reverence for parents, feeding the hungry, honesty and other nice notions. The problem is that Leviticus 19 also includes instructions for sacrifices, the proscription of sorcery, and rules about gaining atonement for having sex with a slave who was already designated for another man. So what was the Reform movement's solution? They literally skip over the unpleasant verses. And keep in mind that the chapter is recited ritually from a Torah scroll that has no punctuation or verse markings. At every point of expurgation, the reader must search for the next acceptable verse. I've done this. It's not easy.
Such are the lengths that liberal theistic Jews will go to in order to preserve their commitment to the moral relevance of the Bible. Meanwhile, they generally ignore teaching the critical-historical approach. This is a shame because that approach is the more relevant one, enabling us to enter the lived experiences of ancient Israelites and Jews.
**Editor's Question** How does this differ from the Christian view of morality?
====================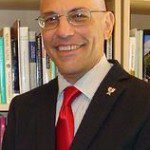 Bio: Jeffrey L. Falick is the rabbi of The Birmingham Temple Congregation for Humanistic Judaism in Farmington Hills, Michigan. Ordained by the (theistic) Reform Jewish movement, he later became associated with Secular Humanistic Judaism, an approach that combines adherence to nontheism with a celebration of Jewish culture and life. He serves as president of the Association of Humanistic Rabbis and on the Executive Committee of the Society for Humanistic Judaism, and blogs on the Patheos atheist channel at http://www.patheos.com/blogs/theatheistrabbi/
>>>>>Photo Credits:
href="https://www.flickr.com/photos/alanenglish/584404692/">Al_HikesAZ</a<a href="http://photopin.com">photopin</aref="http://creativecommons.org/licenses/by-nc/2.0/">cc</a
"Köln-Tora-und-Innenansicht-Synagoge-Glockengasse-040" by Horsch, Willy – eigenes Foto (Zeughaus). Licensed under CC BY 3.0 via Wikimedia Commons – https://commons.wikimedia.org/wiki/File:K%C3%B6ln-Tora-und-Innenansicht-Synagoge-Glockengasse-040.JPG#/media/File:K%C3%B6ln-Tora-und-Innenansicht-Synagoge-Glockengasse-040.JPG