Editor's Note: "Andy" is an active, nonbelieving UCC pastor who leads a very liberal congregation. In his Vacation Bible School lesson, he explains how he approaches texts on homosexuality in the Bible with two different audiences: liberals and conservatives.
=======================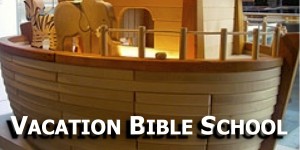 By "Andy"
While preparing for presentations I've made in various ecclesiastical settings (both Catholic and Protestant), I had to figure out what to do with the 'homosexuality texts' in the Bible. From my liberal perspective, I saw a simple choice of two options to use when discussing these texts with different types of religious believers.
1) The first option is simply to discard the texts the way most Christians disregard biblical references to obvious cultural prejudices from the past. The proscription of homosexual behavior is no more valid than that against jewelry, or mixed fabric, or long hair on men. All these things are condemned in the Bible. Mary Douglas, for example, in her book Purity and Danger, does a good job of relativizing biblical rules along this line.
2) The second option is to take the texts seriously—especially when dealing with more conservative Christians—by pointing out that the kind of same-sex behaviors that are being condemned in these texts are all relationships involving one person dominating over another, whether it be a pederastic monopoly over boys or some form of sexual slavery.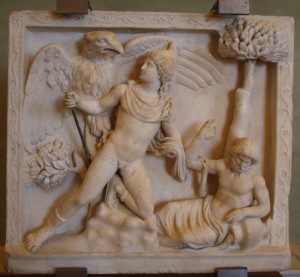 Robin Scroggs, in his book New Testament and Homosexuality, has demonstrated through his meticulous research that the kind of loving and mutual relationship between equal partners of the same sex we are fighting for today has no parallel in the culture that generated the New Testament. In other words, the texts cannot be used to excoriate contemporary same-sex relationships because the texts don't speak to consensual relationships. They speak only to inequality. One might even make the case that because the texts condemn domination, they really support—in a sense—gay marriage. To deny rights to those who have mutual love for one another is a form of domination.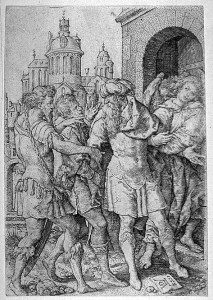 I pick and choose between the two approaches, depending on my audience. When dealing with people who are more liberal, the first approach works well. Liberals are already familiar with the notion of cultural relativity and need only to see the homosexual bias of scripture in that light. When dealing with people who are more conservative in their interpretation of scripture, the second approach works better. These people will typically cling to the presumption of biblical authority, and must be addressed in a way that assumes it. Accordingly, it is better to appear to agree with homosexual bias, but argue that the bias is really against inequality—in any relationship–not homosexuality.
This is how one modern unbeliever and heretic—ME—deals with the texts, and I have had some moderate success with both approaches.
**Editor's Questions** How do you feel about Andy changing his approach based on his audience? How would you or have you approached homophobia with different kinds of people?
=========================
Bio: 'Andy,' a former Southern Baptist Minister, is currently a Pastor in the United Church of Christ. He plans to retire in the church, despite his rejection of metaphysical speculation (God, salvation, heaven, etc.). His life has been an evolution from traditional theism, to non-theism (via Tillich and Spong), to agnosticism (via linguistic philosophy), to 'incipient atheism' (via secular humanism). He holds a PhD in Biblical Studies from a major American university.
>>>>>Photo credits
href="https://www.flickr.com/photos/alanenglish/584404692/">Al_HikesAZ</a<a href="http://photopin.com">photopin</aref="http://creativecommons.org/licenses/by-nc/2.0/">cc</a
I, Sailko [GFDL (http://www.gnu.org/copyleft/fdl.html), CC-BY-SA-3.0 (http://creativecommons.org/licenses/by-sa/3.0/) or CC BY 2.5 (http://creativecommons.org/licenses/by/2.5)], via Wikimedia Commons
"Sodoma – Aldegrever". Licensed under Public Domain via Wikimedia Commons – https://commons.wikimedia.org/wiki/File:Sodoma_-_Aldegrever.jpg#/media/File:Sodoma_-_Aldegrever.jpg