Editor's Note: Bob Ripley, a retired, non-believing United Church of Canada minister has mixed and strong feelings about the efforts of his former colleague, Gretta Vosper, to remain in the church as an open atheist. Both are also open members of The Clergy Project. I gave advance notice of this blog post to Gretta and a few other TCP members and invited them to comment here. I know that some TCP members support Gretta and I don't know about some others' views. It's a touchy subject for sure. Your input is welcome. Me? I'm not sure how I feel about it, so I'm staying neutral on this one. Other bloggers have written about this subject here, here, here and here. Gretta is strongly supported in a letter written by TCP member, John Shuck, who is pastor of a progressive Presbyterian Church in Oregon and in a blog post by TCP member Ryan Bell.
** 9/1/15, 11AM EDT Update ** There is a new hour-long podcast in which Ryan Bell interviews Gretta Vosper. I have listened to the first 20 minutes of it and recommend it to those who would like to hear Gretta speak directly.
===========================
By Bob Ripley
I agree with former Canadian colleague in Christian ministry, Gretta Vosper.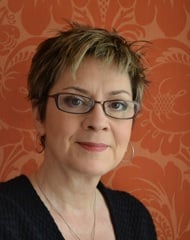 I agree that how you behave trumps what you believe. I agree that religion is a human construct and a source of horrific violence. I agree that God and Jesus, along with the hundreds of deities humans have worshipped, are the products of mythology.
Like Gretta, I took the vows of ordination that I believed in God: Father Son and Holy Spirit, that I believed God was calling me to the ordained ministry and that I was willing to be subject to the oversight and discipline of The United Church of Canada. And like Gretta, I subsequently changed my mind.
I disagree, however, with Gretta's insistence on continuing to serve a Christian congregation under those vows.
A year ago I came out publically in my newspaper column as a non-believer and launched my book Life Beyond Belief: A Preacher's Deconversion to explain why. A week later, I was asked by the church to voluntarily submit the form that would take away my ordination. While I was shocked at how quickly the request came, (the church, after all, is notorious for moving at a glacial pace) I did not want to engage in a messy fight and humiliate the denomination that had employed me for over three decades. Besides that, I saw the disclosure of my skepticism as an attempt to be authentic and that to be consistent in my authenticity, I needed to submit to the oversight of the church which granted my ordination in the first place. Ordination, after all, is not something I achieved but was bestowed by the church along with permission to celebrate the sacraments.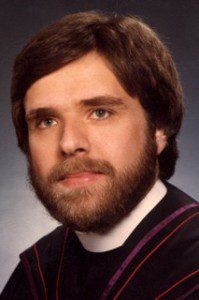 I was sad. I still am sad. I studied for six years to fulfill all the requirements for ordination. I wore my dog collar proudly and worked tirelessly to help people and to help God's kingdom come. Being a minister was the lion's share of my identity. That's gone now.
For closeted clergy, ministers who are still active but no longer believe, the risks of candor are huge. Family and finances are jeopardized. The other looming loss is the church-sanctioned identity as a pastor or priest. While some who have disclosed their disbelief have formed humanist assemblies of like-minded folks replete with songs and readings and the passing of the plate, ordination is one more loss we have to face. The church giveth and the church taketh away.
But Gretta Vosper is not going quietly. She has held on to a congregation within the United Church who knows she does not believe but who supports her nevertheless. As she explained to me, they have theists and atheists and everything in between.
Some, naturally, are questioning why and how she is able to continue to enjoy the benefits (salary/pension) of being a Christian minister when she doesn't hold to the vows of her ordination. The United Church is being forced to face her and possibly fight her. They are in a tough place. The United Church has always prided itself on inclusion. It's a denominational big tent and you are welcome to be part of any congregation. Its understanding of God has been in a state of flux for some time now.
But criteria for the church's leadership are different. What are the boundaries of belief? While there are active clergy who have kept their doubts to themselves, the church has never had to deal with an avowed atheist in the pulpit before.
For her part, Gretta sees herself as a catalyst for changing the church into something that jettisons a theistic god in the absence of doctrine. But the church is a community of believers in a supernatural deity.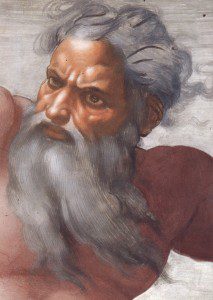 Beliefs are shaped, for better or worse, by language. Rather than a righteous cause, some people see her resistance as disingenuous. Theists are appalled by the incongruity and audacity of calling herself an atheist minister. Atheists are embarrassed by someone, who, as a friend suggests, wants to eat a bacon sandwich in the front row of a vegetarian conference.
Gretta's friends are raising money to support her legal costs in a potential "heresy trial." There will be no heresy trial. Whatever happens, she will not be tried for heresy. She is not being persecuted. The church may conclude, after due process, that she is no longer faithful to her ordination vows. It is the church's right and duty.
========================

Bob Ripley, also "The Atheist ex-pastor" here on the blog, is a syndicated religion columnist, broadcaster, former preacher and author of Christian devotional material. His book, which came out in October 2014 is titled Life Beyond Belief: A Preacher's Deconversion.
>>>>>photo Credits: "Creation of the Sun and Moon face detail" by Michelangelo – Unknown. Licensed under Public Domain via Commons https://commons.wikimedia.org/wiki/File:Creation_of_the_Sun_and_Moon_face_detail.jpg#/media/File:Creation_of_the_Sun_and_Moon_face_detail.jpg