Editor's Note: UCC pastor "Andy," while doing his part to encourage humanist ideals in in his congregation, is not optimistic that his approach will be broadly successful.
==========================
By "Andy"
Unfortunately, I think religion has a bright future.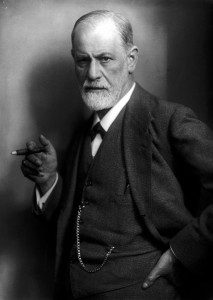 In his book, The Future of An Illusion, Sigmund Freud predicted that we (the human race) would attain adulthood and have no need for religion. We would accept its death and learn to cope with our finitude in more mature ways. However, even he was fearful that "the great majority of mortals will never be able to rise above this (religious) view of life" (Civilization and Its Discontents).
There will always be insecurity, trauma and catastrophe, and there will always be people who respond by recourse to illusory metaphysical forces, like God or Satan.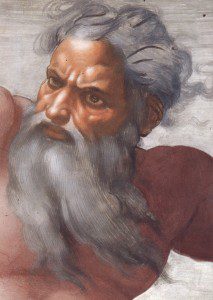 I am reminded of what happened in the aftermath of 9/11. Attendance increased a full 50% at the congregation I served, and remained that way for over a year. I see this same phenomenon at work in the sundry individual 'catastrophes' that happen to people who have long left the confines of the church, but who return for a while after the death of a loved one, the loss of job or career, the diagnosis of cancer or other disease, et al. It's as if they fall back on religion as a good-luck charm. Even parents whom I esteem as fully 'secular' will come to me to have their infants baptized, as if to say,
'I'm not really into religion, but just in case . . . it's nice to have an eternal life insurance policy.'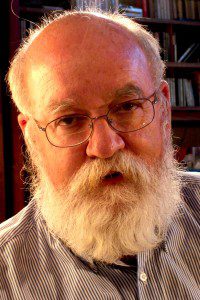 Dan Dennett recently commented that
"misery and fear (are) the soil in which religion flourishes best" (Wall Street Journal—Why the Future of Religion is Bleak).
Oddly enough, that's why I think the future of religion is not bleak. There's plenty more misery and fear out there, and plenty more folk who will find recourse in religion. Humanity, I am loathe to admit, will never lose its fascination with superstition; there will always be among us those who falsely attribute causality of both good and evil to the gods.
I myself take solace in the direction my congregation has taken, with our emphasis on community service, fueled by common, humanistic values. The climate in my church is growingly secular. I have made the point over and over again in my leadership of the congregation that:
I don't care whether people believe in god or not. I care only about ethical behavior.
I boil that down to selfless service, a service that obviates any need for theological certification.
I sincerely hope this will be the wave of the future, but still fear that a more recent Dennett prediction might come true:
"A global plague, a world war fought over water or oil, the collapse of the internet and power grid, or some as yet unimagined catastrophe could throw the remaining population into ignorance, misery, and fear, which is the soil in which religion flourishes best. And then we'd have to start rebuilding civilization all over again."
**Editor's Question**  How optimistic or pessimistic are you about the future of supernatural religion?
====================
"Andy," a former Southern Baptist Minister, is currently a Pastor in the United Church of Christ. He plans to retire in the church, despite his rejection of metaphysical speculation (God, salvation, heaven, etc.). His life has been an evolution from traditional theism, to non-theism (via Tillich and Spong), to agnosticism (via linguistic philosophy), to 'incipient atheism' (via secular humanism). He holds a PhD in Biblical Studies from a major American university.
>>>>>>Photo Credits: "Sigmund Freud LIFE" by Max Halberstadt – http://politiken.dk/kultur/boger/faglitteratur_boger/ECE1851485/psykoanalysen-har-stadig-noget-at-sige-i-noejagtigt-betitlet-bog/. Licensed under Public Domain via Commons – https://commons.wikimedia.org/wiki/File:Sigmund_Freud_LIFE.jpg#/media/File:Sigmund_Freud_LIFE.jpg
"Creation of the Sun and Moon face detail" by Michelangelo – Unknown. Licensed under Public Domain via Commons – https://commons.wikimedia.org/wiki/File:Creation_of_the_Sun_and_Moon_face_detail.jpg#/media/File:Creation_of_the_Sun_and_Moon_face_detail.jpg