The Myth Corner is back and has grown from last year when it took up just one shelf.  Only one item is actually new. It's an obelisk that my niece and nephew brought back from a trip to Egypt, specifically for the Myth Corner.
I know – it looks like the Washington Monument. Apparently in Cairo, there are obelisks everywhere.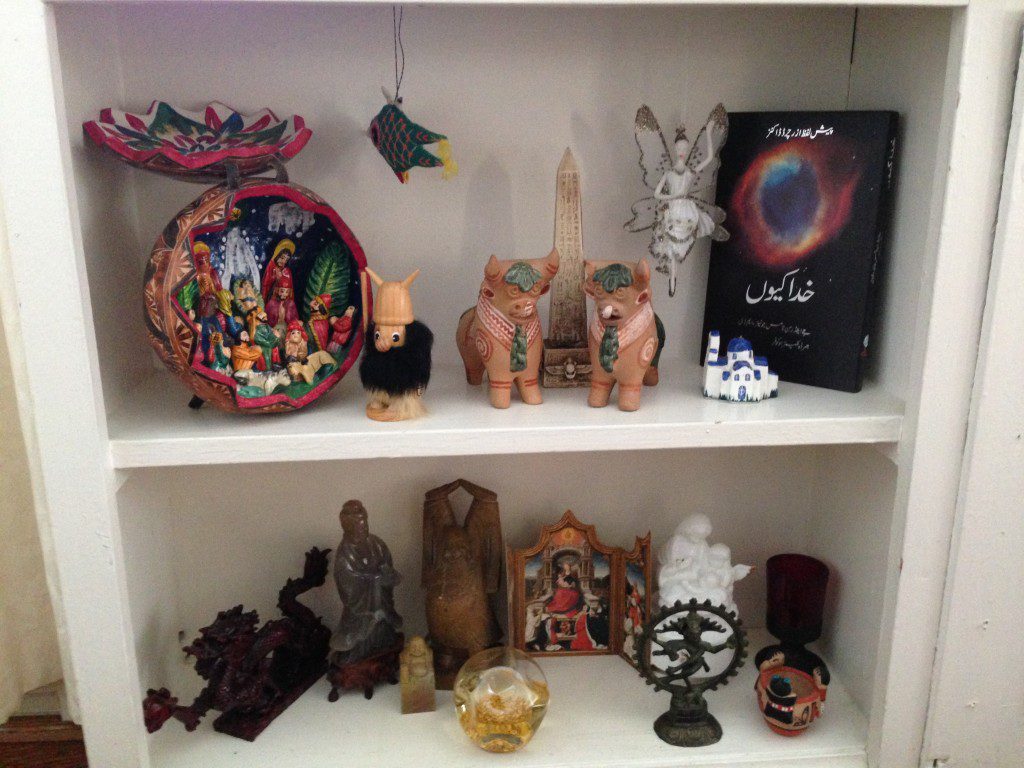 I already had everything else, as you can see from
the 2014 display
.  The colorful fish is a handmade tree ornament that I originally got from Capitol Christmas tree in the 70's.   I found two more Buddhas to add — a little paperweight from my office and a Buddha originally from Korea that has been watching over the kitchen for years. The painted altar scene is from a 2014 Christmas card that I kept out all year because it was so beautiful.  The votive candle had been languishing on a bookshelf.
I got the "toritos" (little bulls) many years ago while touring in Peru. People put them on their roofs for good luck.  The paperweight between the toritos is a souvenir from a 90's trip to Alaska.  That's real gold dust inside!
I can hardly wait until next Christmas, to see what other treasures pop up to be added to the Myth Corner.