Editor's Note: When I read Grounded, Finding God in the World, by well-known liberal Christian author Diana Butler Bass, I thought it would be perfect for a nature lover like Chris Highland. I was right! He read it overnight and reviewed it the next day. The two of them are so close philosophically, it seems that only "God" stands between them.
==========================
By Chris Highland
When I left the ministry and moved to my island cabin in the Northwest I had no God, but a good, wild "Spirit of Nature" seemed close by. A "natural spirituality" was sprouting from the soggy land and new paths were opening as I cut trails through the thick, mossy forest surrounding my simple home. I found myself speaking to and listening for this wild Spirit. Everyday was a walk into dirty, wet wonder. As I wrote and walked with the orcas, owls, eagles and frogs, I sensed a companionship with the forest, the earth and my wild friends.
As Diana Butler Bass said after she left evangelicalism as a young person,
"I unexpectedly discovered that God was also present in the woods."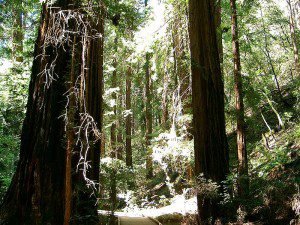 I left that cabin, that island, and moved away to another beautiful place. The natural "Spirit" was left behind too, evaporated like feathery frost in the dark forest fog.
As I read through Grounded, I found myself appreciating the author's earth-based theology that borders on Deism. It took me back to my time on the island. While the sense of the divine soaking into the ground is compelling, I ultimately find the image unsettling and inadequate. Adding an artificial ingredient (Nature + Super; Nature + God) distracts from Nature. I sense a disconnect from real grounding. The intricate astonishment of the cosmos fades into a backdrop for theologizing.
Diana Butler Bass presents some intriguing insights throughout this engaging book. Early on she speaks of a "sacred revolution" that is underway.
"And this revolution rests upon a simple insight: God is the ground, the grounding, that which grounds us. We experience this when we understand that soil is holy, water gives life, the sky opens the imagination, our roots matter, home is a divine place, and our lives are linked with our neighbors' and with those around the globe. This world, not heaven, is the sacred stage of our times."
Though I studied and discussed this kind of grounded, earthy theology away back in seminary (theological cemetery) days, Bass's easy style welcomes even seculars like me, though, as she says, we are "devoid of the divine." I welcome her call to recognize and respond to the "fragile and endangered" earth. I only wish that it wasn't in the context of "more and more people beginning to see God in the ground." For some of us that God is indeed in the ground, but not in the way she means it.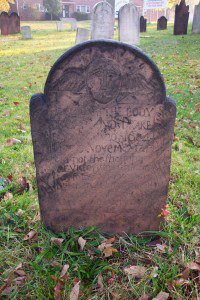 As I read Bass's stories, some of which are very compelling (even tear-squeezing), I kept hoping she might mention John Muir who over 100 years ago embodied the concept of "grounding." But he wasn't a theologian or student of religion. Muir wasn't particularly interested in finding God in every grasshopper, river or mountain. He actually did speak of hearing "sermons" from the natural world and even reading the "scripture" of Nature. But it was because he heard the grasshopper's voice or the waterfall's choir, not the word of God. I evoke Muir because I get antsy reading endlessly about seeing and hearing and feeling and touching and sensing "God" in everything. Why can't Bass simply sink to the sand and feel grateful for the sea and the wind and the earth and life without having to think of God or do theology again? This is what I get impatient about, what irritates me. This irritation is shared by Muir in his words,
"But glad to leave these ecclesiastical fires and blunders, I joyfully return to the immortal truth and immortal beauty of Nature." (A Thousand Mile Walk to the Gulf )
Don't get me wrong, I applaud a Christian's emergence from a "God up there" mentality and the narrowly confining worldview of the Church's walled-in thinking. I have no doubt that Diana and I could take a walk in the woods and find much to be silent about! She is walking the edge of wonder and delight in nature. My question would always (and irritatingly) be:
Can't you just be here, walk here, sit here and appreciate the beauty of Nature? Does it always and forever have to be about Your God, or even to "Be God"?
To me that's the unfortunate disconnect that distracts. In a deeply meaningful moment, she kneels and kisses the beach. She says she was
"just a person taking a walk at first light, someone who, overwhelmed with the beauty of the earth, the water, and the sky, was, quite literally, pulled to the ground by gratitude."
A powerful expression of something many of us have felt. Yet, she can't resist the real point of the moment:
"God is here."
She has left the "elevator church"—the vertical God-in-the-Sky kind of thinking. But I wonder why wonder isn't enough? When she says that God is in the world and the world is in God but God is "the one behind, within, and just beyond the cosmos," what exactly does that mean? God is, in the author's view, "at the edge of the visible world." So, we ask, how do we cross that imagined edge or make sense of something or someone beyond? The "just beyond" always presents peculiar problems.
Here's the thing: labeling the natural world with words such as sacred, spiritual, holy, and God seems to be a human propensity; but is it helpful? Is the sacred revolution Bass is seeing and calling believers to, simply a deistic (somewhat generic but with a Christian flavor) worldview—the end of the story? Does all Nature merely lead to more theology, more God? One might think of those who describe some beautiful event or wonderful scene and then add,"because, you know, Jesus."
Fortunately we don't hear that message coming from this book. (Though Jesus makes frequent appearances!) If anything, Grounded is a post-Christian or a post-Churchianity credo. It could even be a step toward a post-Religion world, at least in the sense that there is encouragement to leave tribalism (though not some tribal language) behind.
If secular humanists can weed through Bass's god-language, I think there is room for some common ground even in statements such as this:
"Was I ever spiritually satisfied worshipping God inside a building with four walls and no connection to the world outside? Over the decades, faith has taken me increasingly toward the soil, not away from it. To this garden, to the earth. And God is here. God the Earthmaker, God the Gardener. God the Ground of Being."
If believers who choose this new "revolutionary" path to the earth (or back to a more secular experience) can accept even a non-theistic name for that Ground of Being, there may be light enough for all of us, spiritual and secular. There certainly is plenty of wonder for us all.
Postscript— I read this book over the Martin Luther King holiday and I had just been reading the last Sunday sermon he gave in the National Cathedral—"Remaining Awake through a Great Revolution." Bass ends her book with this call to believers: "It is time for the church to wake up. There is nothing worse than sleeping through a revolution." It is a clarion for both believers and non-believers who can find true common ground and grounding in Nature and the eternal wonders Nature presents.
====================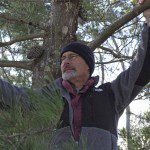 Chris Highland served as an Interfaith Chaplain for 25 years. In 2001 he left his Christian ordination and "came out" as a non-theist freethinker. He is a teacher, writer, housing manager and a member of the Speakers' Bureau of the Secular Student Alliance. Chris is the author of ten books and host of Secular Chaplain. Originally from Seattle, he lives in the SF Bay Area with his wife Carol, director of the Marin Interfaith Council.
>>>Photo Credits: "Gravestone of Andrew Drake" by Richard Arthur Norton (1958- ) archive. Licensed under CC BY 2.5 via Wikipedia – https://en.wikipedia.org/wiki/File:Gravestone_of_Andrew_Drake.jpg#/media/File:Gravestone_of_Andrew_Drake.jpg
"John Muir c1902" by unattributed – Library of CongressNative nameLibrary of CongressLocationWashington, D.C.Coordinates38° 53′ 19″ N, 77° 00′ 17″ WEstablished1800Websitewww.loc.gov. Licensed under Public Domain via Commons – https://commons.wikimedia.org/wiki/File:John_Muir_c1902.jpg#/media/File:John_Muir_c1902.jpg