On February 21st, the Toronto Star published a long article about Clergy Project (TCP) member Gretta Vosper.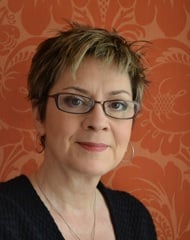 Gretta stands out among TCP members for being an active pastor who openly acknowledges her atheism and intends to stay in the church. As far as I know, she's one of a kind. The only person I know who comes close is my former pastor, Jim Adams. He was openly agnostic during his thirty years at St. Mark's Episcopal in Washington DC, which ended in 1996.
I frequently heard Jim say he didn't believe in God – maybe not from the pulpit, but in classes and in conversation. I remember when the Bishop came for confirmation Sunday and affectionately called us "his Unitarian congregation." I was shocked that a high church official would be so cavalier about religious beliefs, but long-term members were chuckling in the pews. Except there were no pews – they had been taken out years before to make the church a more versatile space, suitable for dances and dinners and theatre productions. It was quite a progressive place. Still is.
However, unlike Gretta, Jim adhered to the Episcopal liturgy.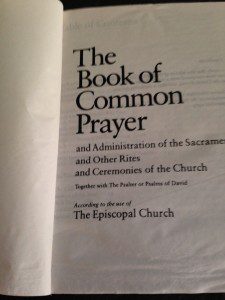 The hymns were full of "God's" and "Jesus's" and communion was still "the bread of heaven."
As journalist Amy Dempsey describes it in the Star article, there came a time when Gretta couldn't continue using the traditional words:
Just because her own interpretation of the prayers was metaphorical, she realized, didn't mean the people in the pews knew that. And so in her sermon that day, Vosper came out to her congregation. She made it clear that she did not believe in the God called God — a supernatural being who intervenes in human affairs.
As had been the case with Jim Adams, the church hierarchy took it in stride for many years:
In the past, top elected [United Church of Canada] church leaders, known as moderators, have enthusiastically come to Vosper's defence [sic], whether they agree with her or not. No one questioned her in 2008 when she published her first book, With or Without God: Why the Way We Live Is More Important Than What We Believe, or a few years later when she published her second, Amen: What Prayer Can Mean in a World Beyond Belief.

"I celebrate Gretta and others like her who cause us to think more deeply about the nature of our faith,' Mardi Tindal told a Toronto newspaper in 2011, when she was moderator. "What Gretta has done has ignited a fresh conversation and invigorated the discussion."
That changed when Gretta did something my old pastor never did: she called herself an atheist.
Funny how a word can make so much difference.
There's another connection between Gretta Vosper and Jim Adams – the Center for Progressive Christianity. Jim founded it in 1994 before retiring from St. Marks and Gretta started its Canadian counterpart in 2004.
Among the organization's Eight Points is this one:
3. Seek community that is inclusive of ALL people, including but not limited to:
Conventional Christians and questioning skeptics,
Believers and agnostics,
Women and men,
Those of all sexual orientations and gender identities,
Those of all classes and abilities;
Note that the words 'skeptics" and "agnostics" are used but atheists are not mentioned. Maybe Jim wrote this long ago. I don't know and I can't ask. Though we were in touch a few years ago when he helped me find participants in the early stages of the clergy study in 2007, he died after a serious illness in 2011, around the time TCP was starting up.
Meanwhile, the "Atheist" word has gotten Gretta in trouble. According to the Star article, the term "non-theist" was acceptable, but "atheist" was a step too far (although her congregation doesn't mind; in fact it is very supportive of her). Even another retired atheist minister in her denomination has expressed disagreement with her position. But she soldiers on.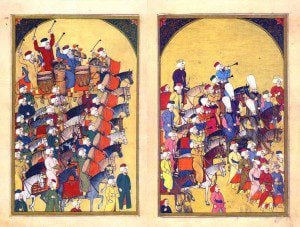 Please read the full Star article to learn more about Gretta and her trials as she fights to stay within her church as an atheist minister.
===========================
>>> Photo Credits: By Levni – Topkapı Sarayı Müzesi, Istanbul, Public Domain, https://commons.wikimedia.org/w/index.php?curid=6647941