Editor's Note: Our intrepid ex-Catholic reviews the Pope's new book, using her skepticism and understanding of theology to guide the non-cognoscenti through his thinking.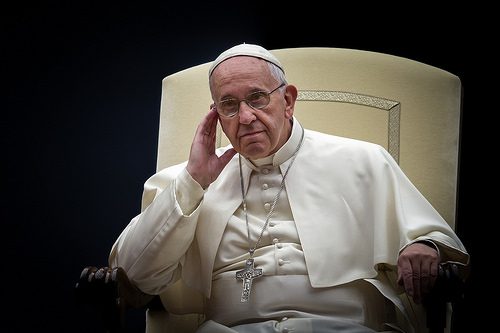 By Catherine Dunphy
DISCLAIMER: I have read Pope Francis' new book, The Name of God is Mercy – a conversation with Andrea Tornielli, so you don't have to.
Francis has shown himself to be a master of public relations. His skill at crafting tag lines and pulling from a diversity of theological language resonates with both Catholics and non-Catholics.
As a former Catholic, I have been wary of Francis. I feel that I understand the language he speaks and his motives. He is seeking to exalt his church to a relevant role of authority – as radically countercultural to the modern era.
Pope Francis's latest book is less an original work of nonfiction and more a repetitive and singular conversation about a specific subject – mercy. He uses theological methods to reach the conclusions that he presupposes at the beginning of the book.
On nearly every page Francis speaks about the concept of mercy, and how it is the defining quality of God and of the Church. He makes many poetic declarations of the Church as being merciful, including this gem from Chapter one:
"Mercy is in reality the Gospel Message; it is the name of God himself, the face with which he revealed himself in the Old Testament and fully in Jesus Christ…. Everything that the church says and does shows that God has mercy for man."
Francis speaks at length about the confessional as a place for both shame and mercy. He goes on for a long while about his confessors. For instance, he describes an experience while he was an auxiliary Bishop in Buenos Aires when he went to view the body of a recently deceased priest, one of his confessors. As he placed flowers on the body he "…saw the rosary wrapped around his hands: I took the little cross from it and said, 'Give me half of your mercy.' From that moment on, that cross has always been with me."
The middle of the book narrows in on the subject of confession, which seems to me to be dry, irrelevant and repetitive. Despite these flaws, the book has garnered a lot of media attention – specifically because of Pope Francis' comments about not judging homosexuals.
"…if a person is gay and seeks out the Lord and is willing, who am I to judge that person? I was paraphrasing by heart the Catechism of the Catholic Church where it says that these people should be treated with delicacy and not be marginalized. I am glad that we are talking about homosexual people because before all else comes the individual person in his wholeness and dignity…I prefer that homosexuals come to confession, that they stay close to the Lord, and that we pray all together. You can advise them to pray, show goodwill, show them the way and accompany them along it."
That is about as clearly as a theologian can speak. Basically he is saying that being gay is a cross to bear and the only solution for them is to pray, go to confession and not give in to the desire to sin.
So what was the primary purpose of Francis's diatribe on the church and its interpretation of mercy? It is a tool for the promotion of the Papal Bull, "Misericirdiae Vultus" or the Bull of Indiction of the Extraordinary Jubilee of Mercy. A Papal Bull is a public letter used to promote and mark an event in the church. This Bull is focused on a holy year devoted to cultivating mercy. The Pope provides the following explanation:
Reason for proclaiming Jubilee Year of Mercy

We need constantly to contemplate the mystery of mercy. It is a wellspring of joy, serenity, and peace. Our salvation depends on it. Mercy: the word reveals the very mystery of the Most Holy Trinity. Mercy: the ultimate and supreme act by which God comes to meet us. … At times we are called to gaze even more attentively on mercy so that we may become a more effective sign of the Father's action in our lives. For this reason I have proclaimed an Extraordinary Jubilee of Mercy as a special time for the Church; a time when the witness of believers might grow stronger and more effective.
A secondary effect of this bull will be an increase in donations to the Church and to Peter's Pence (a voluntary donation to the church made by lay people). If you're interested in how this dynamic works, I suggest reading Gerald Posner's God's Bankers, which explains how the Vatican Bank operates.
One final word on homosexuality: A lot has been said about the Pope's apparent backtracking – specifically his clarification in this book. From day one I have been quietly reminding people that Francis is a theologian, practiced in religious doubletalk. It was idealistic and a tad naïve, in my opinion, for the media to think that the Papacy had turned over a new leaf (I'm talking to you, Bill Maher). Now the gay community and the general public are left scratching their heads wondering what happened.
The harsh reality is this: a priest will not give communion to a practicing homosexual, no matter what Francis might say about not judging. But don't be too disappointed – the "body of Christ" is stale and it's not gluten-free.
===============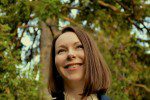 Bio: Catherine Dunphy – A humanist, atheist and former Roman Catholic chaplain, Catherine is a member of the Clergy Project and former Executive Director, she is author of From Apostle to Apostate – the Story of the Clergy Project, published by Pitchstone Press in July, 2015.
photo credit: <a href="http://www.flickr.com/photos/27340278@N03/21735385819″>Prayer Vigil ahead of Synod on the Family with Pope Francis</a> via <a href="http://photopin.com">photopin</a> <a href="https://creativecommons.org/licenses/by-nc-sa/2.0/">(license)</a>