Editor's Note: There are reports of another disgusting, Catholic child sex scandal cover-up – this time in Pennsylvania, not far from where I grew up. Upon learning about it, Catherine Dunphy wanted to share her firsthand account of a Catholic Bishop's completely out-of-touch response to a sex scandal that took place when Catherine was a girl. The following is an excerpt from her book: From Apostle to Apostate: The Story of the Clergy Project
===================
By Catherine Dunphy
You cannot be a Catholic, or a former Catholic, without some opinion on clergy sexual misconduct. Beginning in the late 1980s a series of sexual abuse scandals made international news, rocking the faith of many Catholics. My diocese, in Antigonish Nova Scotia was not exempt from these horrific crimes. At the time, people in the Church I attended were shocked, but they ultimately dismissed such horrid events as isolated incidents. No one was willing to imagine the possibility that abuse was so prevalent. Nor was anyone willing to admit that the Church would ever attempt to ignore or even hide this systemic problem.
As a young parishioner, I was among those who never doubted the unassailable goodness and wisdom of the Church and its priests.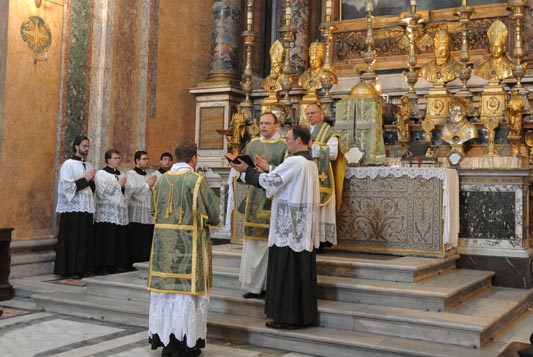 That all changed in my teenage years, when my diocese, like countless others around the world, witnessed its own child abuse scandal. In this instance, my parish priest, Father Claude Richard, along with his twin brother, also a priest, were the abusers. Unlike many other cases, where complaints about a predatory priest led to nothing more than a reassignment to a new parish, both men were formally charged and convicted of indecent assault involving minors. In addition, Father was convicted for aggravated sexual assault and sentenced to four concurrent four-year prison sentences.
I knew this priest. I was one of the altar servers on the rotation to serve at the Sunday morning liturgy. I remember him as always happy to see the youth of the parish. His round face and receding hairline only further disarmed people. He did not look like a predator, but he was one. He often hosted youth events at the parish glebe house. He and his brother would arrange for pizza nights for altar servers; they would put on a little show and delighted us with singing and jokes. I do not recall observing anything out of the ordinary at these events. We had no idea that a monster lay beneath his kindly exterior. One day, Father Claude Richard left the parish unexpectedly. I did not at first know why, but several months later, I heard the whispers.
As the diocese began to swarm with stories about Father Richard, his brother, and others, a large sex abuse scandal erupted in an adjacent diocese, which was covered widely in the news. There were widespread allegations of sexual abuse of children under the care of Christian Brothers at Mount Cashel Orphanage. Approximately three hundred victims came forward. Bishop Colin Campbell attempted to protect the reputation of the priesthood, his diocese, and the Church by publicly dismissing the accusations made by the victims. In The Casket, a community newspaper, he wrote,
"If the victims were adolescents, why did they go back to the same situation once there had been one pass or suggestion? Were they cooperating in the matter, or were they true victims?"
Church leaders read this letter from every pulpit, in every church in the diocese. I remember sitting in the pew next to my mother as the bishop's—and, by extension, the Church's—opinions of the victims were made plain to parishioners. Audible gasps could be heard peppered throughout the very still sanctuary. Traumatized by news of the scandal, which included friends and family of those in the pews, people sat waiting for a pastoral and loving message—what they got instead were the angry ramblings of an embattled oligarch completely lacking in empathy. I sat silent in the church, processing what I heard, feeling it echo in my head like an unwelcome thought.
A few months after the bishop issued his horrendous proclamation, my mother sent me to our diocese's summer youth camp for girls. After surveying the run-down cabins and shabby grounds, I did not expect much from this weeklong expedition. The camp was populated by fifty teenage girls, who were each sent to this "Catholic youth ministry" to help encourage and foster their faith. Though we were teenagers with all the obvious distractions, the recent events in the diocese and the comments of the bishop were frequently discussed and privately admonished. Attending the camp was a young blond-haired woman, the target of a predator teacher, who refused to be defined by the circumstances that surrounded her. The story of her attack at the hands of a trusted educator had been splashed all over the local newspapers. Though her identity had been "protected" due to her age, everyone knew who she was. Despite these challenging circumstances, she refused to adhere to the role of victim. Her emotional maturity and refusal to be silenced inspired us.
On Wednesday, the camp administrators announced we would be having a special guest the following day. The camp was abuzz, as we speculated about who would be coming. Just before the dinner bell rang the next day, Bishop Campbell pulled up with his entourage in a black Lincoln.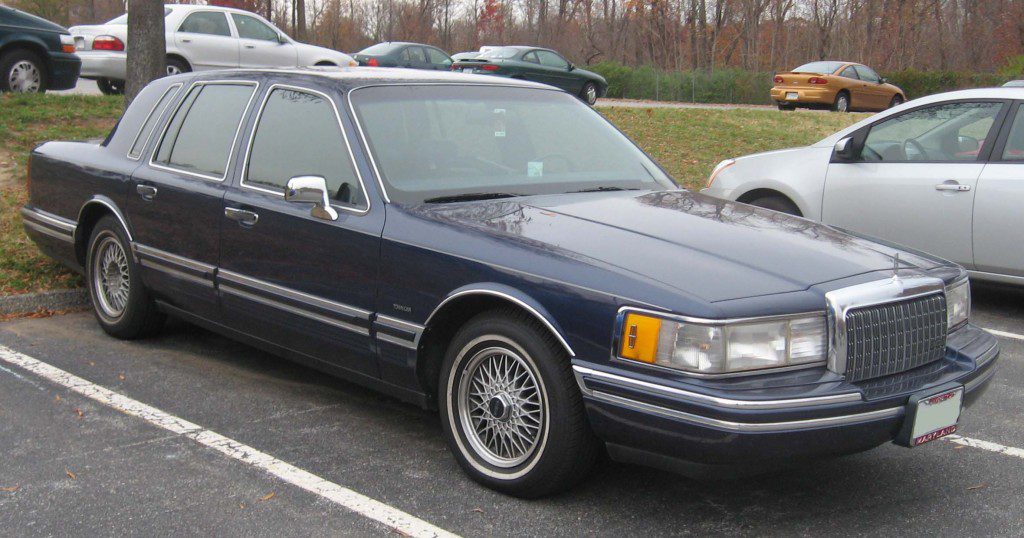 Our excitement immediately dimmed. Smiling broadly, he appeared to be expecting a throng of adoring and diminutive pupils. Camp counselors ushered us into the mess hall with little fanfare, and after the meal, they directed us to rearrange the seating into rows and to take a seat. The bishop went to the lectern to speak to the uncomfortably captive audience. We all stared at him, wondering what his goal was, as he addressed us as "young women". He began prattling on about Jesus, the Church, love, and salvation, all the usual stuff. In the middle of his presentation, the blond survivor stood up; she had a question. The bishop stopped, looking down at her with what appeared to be hopeful expectation.
Politely but firmly, she asked him why he had issued such a hateful statement about the victims of predatory priests. He sputtered, his face rapidly transitioning from pale pink to a flustered red. Sucking in his breath, he admonished her, "How dare you ask such a question. Do you not understand that my priests were the victims?" These adolescents were responsible, he charged scowling, as they were the tempters. I sat there in my rickety chair, stunned.
His outrage at her perceived insubordination reduced him to a vicious, angry man. Gripping the lectern tightly, his hands trembled in rage. His shoulders tensing, he began to ridicule her, saying that she was "too young to understand" and that she had "no right to question his authority or opinions". He was her bishop, after all. At the end of his diatribe, she turned around and walked out on him. The rest of us got up and followed her out the door.
The bishop did not know what to do. For perhaps the first time in his life, he had been confronted by pointed questions that toppled his egotism and ignored his title. We refused to acquiesce to his so-called moral authority, seeing him for what he was, deeply flawed. He lingered on the podium, like an unsure speaker, nervous of a crowd. Outside, we formed a circle and sang,
"We are children, children of the light. We are shining, in the darkness of the night. Hope for this world, joy throughout the land. Touch the hearts of everyone, take everybody's hand".
While we stood singing, that bitter little man stormed off with his entourage, but his comments would continue to haunt him during his remaining years as bishop. In his 2012 obituary, priests described him as "a man of strong views" who ruffled feathers with his statements regarding the sexual abuse of children. Unfortunately, his successor, Bishop Lahey who was brought in to broker reconciliation between the diocese and the victims of its predatory priests, was not much better. He was defrocked in 2013 and is now notorious for his conviction for possessing and importing images of child pornography.
As demonstrated time and again, the culture of protectionism in the Roman Catholic Church does not extend to victims of predatory priests. Though a lot of money and countless apologies have been offered, little has been done internally to access and treat the culture that enabled these predators to thrive unrestrictedly.
=================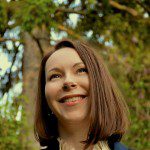 Bio: Catherine Dunphy – A humanist, atheist and former Roman Catholic chaplain, Catherine is one of the original members of the Clergy Project and former Executive Director. She has written a book about the founding of the Project and her experience of losing her faith as religious leader that was released in July 2015.
>>Photo Credits: https://commons.wikimedia.org/w/index.php?curid=7120984 (mass)
By IFCAR – Own work, Public Domain, https://commons.wikimedia.org/w/index.php?curid=3189535