Editor's Note: Watch out — My colleague on the blog is pissed! She's had it with atheists who denigrate seminary education. It sounds to me like she's been on one atheist blog too many where people who clearly have never set a foot in seminary are making fun of the silly stuff they figure people must learn there. How would they know? They don't. They seem to assume that if "God" is involved, the whole program must be garbage. But after reading this, they'll know what's up and I doubt they'll be so quick to criticize.
==================
By Catherine Dunphy
I have a pet peeve. It's a generalization that gets thrown around in secular circles about theological education, specifically a Masters in Divinity. The comments I've heard that compare it to "basket weaving" and "fairy tales" are in my opinion, unfair and a gross simplification of what can be a truly gruelling academic and professional program.
For example, the program I entered in a Jesuit seminary was three-years long, required 30 credits, a residency, comprehensive exams, and language requirements in some instances (e.g., Joint MA/M.Div.), including one ancient language (Latin, Greek or Hebrew) and one modern language (German or French). To graduate, I needed an "A" average. This was no easy task given the number of assignments and interdisciplinary methods involved, including philosophy, history, anthropology, sociology and archaeology. It was hardly "The Bible is the Word of God 101."
So when I read uninformed opinions belittling the level of scholarship, I am insulted.
I thought skeptics researched things instead of just rambling on about their personal opinions on something and presenting it as fact. And hey, isn't that the very criticism we fling at religious people when they make definitive statements based simply on beliefs?
The freethinking community is growing and now includes a lot of people like me: former religious leaders who attended seminary. We have studied religion in depth. Please consider that, because of this process, we know as much, if not more, about religion and the reasons to leave it as you do. So, instead of inferring your own opinions on the subject of seminary and its graduates, please first consult with someone who's been there.
Below is an abridged reading list. Perhaps you'll recognize some of the titles. You may have read some of these books yourself, even though you did not attend seminary.
The Brothers Karamazov by Fyodor Dostoevsky and Richard Pevear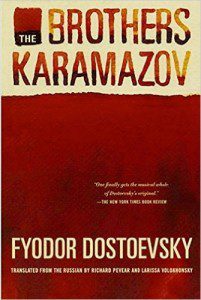 Sexism and God Talk: Toward a Feminist Theology by Rosemary R. Rueth

The Enlightenment By Norman Hampson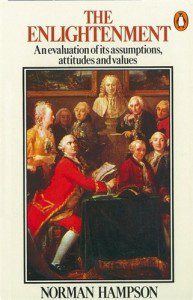 The End of Everything: Postmodernism and the Vanishing of the Human By Richard Appiganesi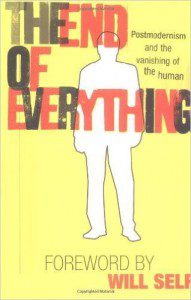 Through the Ages in Palestinian Archaeology: An Introductory Handbook
by Walter E. Rast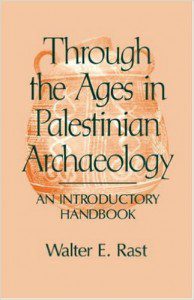 Women in the Third World: Gender Issues in Rural and Urban Areas by Lynne Brydon and Sylvia Chant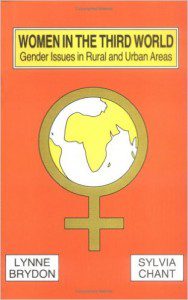 **Editor's Questions** For those who attended seminary or otherwise formally studied religion (Sunday school doesn't count): What did you learn of value? What do you think has helped you in your life outside of a religious vocation?
==================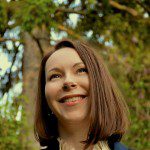 Bio: Catherine Dunphy – A humanist, atheist and former Roman Catholic chaplain, Catherine is a member of the Clergy Project and former Executive Director. She is also author of From Apostle to Apostate – the Story of the Clergy Project, published by Pitchstone Press in July 2015.
>>>photo credits:
http://www.amazon.com/Sexism-God-Talk-Feminist-Theology/dp/080701205X/ref=sr_1_1?s=books&ie=UTF8&qid=1460465208&sr=1-1&keywords=sexism+and+god+talk+toward+a+feminist+theology
http://www.amazon.com/Enlightenment-Norman-Hampson-28-Jun-1990-Paperback/dp/B011T8GLIG/ref=sr_1_3?s=books&ie=UTF8&qid=1460465259&sr=1-3&keywords=the+enlightenment+norman+hampson
http://www.amazon.com/End-Everything-Postmodernism-Vanishing-Appignanesi/dp/B00YRCLRF4/ref=sr_1_1?s=books&ie=UTF8&qid=1460465368&sr=1-1&keywords=the+end+of+everything+Icon+books
http://www.amazon.com/Through-Ages-Palestinian-Archaeology-Introductory/dp/1563380552/ref=sr_1_1?s=books&ie=UTF8&qid=1460465441&sr=1-1&keywords=through+the+ages+in+palestinian+archaeology
http://www.amazon.com/Women-Third-World-Gender-Issues/dp/0813514711/ref=sr_1_1?s=books&ie=UTF8&qid=1460465521&sr=1-1&keywords=women+in+the+third+world+sylvia+chant