As reported in a recent article in CTV (Canada) News:
The United Church has decided to go ahead with an unprecedented review that could lead to the defrocking of an ordained minister who believes in neither God nor Bible.
In a brief one-page decision this week, a judicial committee of the church dismissed an appeal by Gretta Vosper to halt the planned review.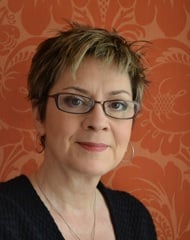 Gretta is a Clergy Project member and active minister who is openly atheist. The article reports that in a statement to the Canadian Press, Gretta said that she was:
"incredibly disappointed"… and that "Every pastoral relationship in the United Church of Canada will be affected by this ruling. Now a court of the church can intervene in that relationship — and terminate it."
Gretta's situation has been written about recently in the Toronto Star as well as a couple of times here on the Rational Doubt blog. It's fair to say she is controversial among atheists and believers alike. I think it's also fair to say that non-believers are willing to discuss their views at length (see previous blog responses). Apparently, United Church personnel are not:
In their effort to head off the review, Vosper's lawyers had filed 10 volumes of materials comprising 1,687 pages by way of appeal of Sanders' [general secretary of the church's general council] ruling, resulting in this week's one-page judicial committee decision.
One thing is very clear – Gretta's congregation is solidly behind her:
Randy Bowes, board chairman at West Hill who led the search committee that hired Vosper, said he was "disturbed" by the entire process. "Everything up to now has been adversarial, closed, no transparency. Did they look at the documents? What were the merits?" Bowes said. "There is strong resolve to carry on because everyone keeps saying this is a special place, we cannot let this place go."
Gretta's congregation is dogged and pioneering — as is any movement that is ultimately successful.
Please stay tuned for further developments.