Editor's Note: Some non-believing clergy have it easy! They can be recruited to lead a congregation despite being openly atheist. It helps to be Jewish because they established a humanistic tradition over 50 years ago. When I asked Dennett-LaScola study participant Jeff Falick to write a "secular sermon" for the blog, he instead wrote this essay on his experience applying for the job of secular humanistic Rabbi and becoming one. It's very instructive for what could be an increase in humanistic communities as traditional (i.e., supernaturally-based) religious communities continue to lose membership. Jeff has contributed to the Rational Doubt blog before and now has his own Patheos blog at The Atheist Rabbi. I look forward to seeing Jeff, his husband, and other Clergy Project members at the upcoming Reason Rally in Washington. More on that later this week.
===========================
By Jeffrey L. Falick
For some clergy, "coming out" as an atheist means leaving their profession behind. They face the challenges of re-training, living off their savings (if they're lucky enough to have any) and leaving behind congregations full of people they care about.
I did not go through any of that. Thanks to Sherwin Wine's creation of Secular Humanistic Judaism in 1963, I was able to re-position my career and skills to work in a non-theistic community.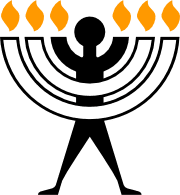 In fact, my position as the Secular Humanistic rabbi at the congregation Wine founded offers me many more "pastoral" responsibilities than any other job I've held.
One thing that I did not expect to develop is an almost visceral dislike of the title "rabbi."
When Wine founded the movement, there were people who considered alternatives. Many Jewish secularists were uncomfortable with the title. Ultimately he decided that Secular Humanistic Jews needed rabbis. He felt strongly that the title would help to bring respectability to our movement among the more conventional Jews.
I agree with his thinking. And it is true that rabbi can mean "teacher." Yet there are times that I feel that it is ill fitting. It is redolent with a history of authoritarianism and that makes me uncomfortable. Yet it is the job that I do, even with God left out of the picture!
When I interviewed for my position, they asked me to provide a "vision of my rabbinate." This was challenging. My professional experience was in administration. I had never worked in a congregation. I knew what rabbis did, but I also knew that they did what they did as representatives of the authority of God or Torah or "tradition."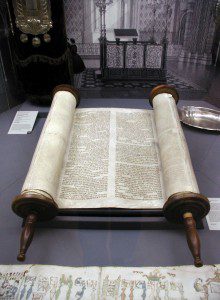 Who or what was I representing?
After weeks of agonizing over the question, I finally realized that I would be representing something larger than myself. I would be representing our community and its values by connecting our members—and other Humanists—to each other. Here's what I wrote:
shaliach tzibbur, the "representative of the community." For traditional Jews this is the person leading the prayers, representing the community to God. I believe that for Humanistic Jews, this can be a horizontal representation. A Humanistic rabbi can represent the entire community, conveying its collective interests and concerns and convening others to do so as well.
There are many specific responsibilities of a congregational rabbi. Yet no matter the specific undertaking at hand, the rabbi's most important role is to create connections. Our busy lives do not permit even the most involved volunteer leaders to be fully present or available at all times for all members. The rabbi must represent them. In some ways, the rabbi is a walking, talking, very human Facebook; an instrument of connectivity. I view this as providing one of the central conceptual frameworks of the rabbi's role. In traditional Jewish practice there is a role for individuals known as
While I was thinking about my role as a Secular Humanistic rabbi, I think this idea works for Humanist leaders in any setting. We do not claim authority but neither are we irrelevant. I'd like to see congregation-style Humanistic communities someday replace faith-based communities, offering the same sense of belonging. These communities will require Humanistic leaders who can connect people to each other. Along the way, good Humanist leaders can also inspire others to take on leadership roles of their own. This is key to growing communities.
**Editor's Questions** 1) To those of you are or once were clergy: How do you think you would adapt if you had the opportunity to have a humanistic congregation? 2) To those who once belonged to a religious congregation: What would you be looking for in a humanist group?
=======================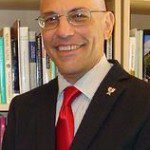 Bio: Jeffrey L. Falick is the rabbi of The Birmingham Temple Congregation for Humanistic Judaism in Farmington Hills, Michigan. Ordained by the (theistic) Reform Jewish movement, he later became associated with Secular Humanistic Judaism, an approach that combines adherence to nontheism with a celebration of Jewish culture and life. He serves as president of the Association of Humanistic Rabbis and on the Executive Committee of the Society for Humanistic Judaism, and blogs on the Patheos atheist channel at http://www.patheos.com/blogs/theatheistrabbi/
>>>Photo Credits: By Source (WP:NFCC#4), Fair use, https://en.wikipedia.org/w/index.php?curid=36234725
By HOWI – Horsch, Willy – eigenes Foto (Zeughaus), CC BY-SA 4.0, https://commons.wikimedia.org/w/index.php?curid=3187456