Update 10/22/16 – Carter's local newspaper reports on his announcement – positively
Hello Clergy Project Members and Friends —
I'm just back from the Pittsburgh Freedom from Religion Convention with some photos to share from the Adam Mann to Carter Warden unveiling. Yes – that's his name – Carter Warden.
There will be more about him when he writes about it on his own and I have more time to describe this truly inspiring event. For now, we both thought it was important to get the basic information out. He's been waiting such a long time to be himself.
It was an exciting time and the first time we have seen each other since 2009 when I drove down south to interview him.
Here he is right after his talk, which he ended with an original song: "Life After You".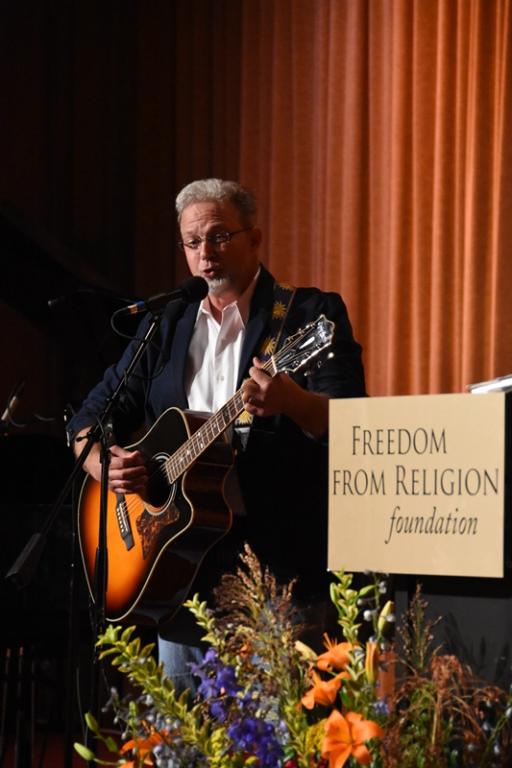 I had heard it when he first composed it years ago, but I must say, the live performance was much more rousing than the recording. He was really into it.
So was the crowd.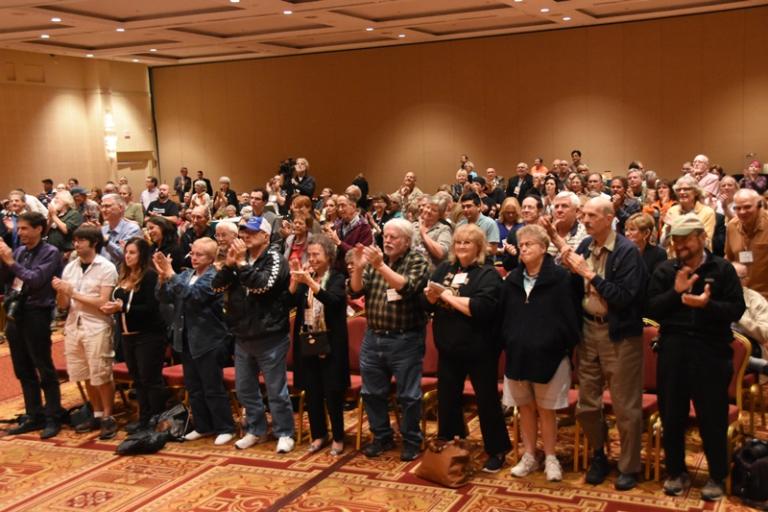 And here are the four Clergy Project founders taking questions after his talk.
D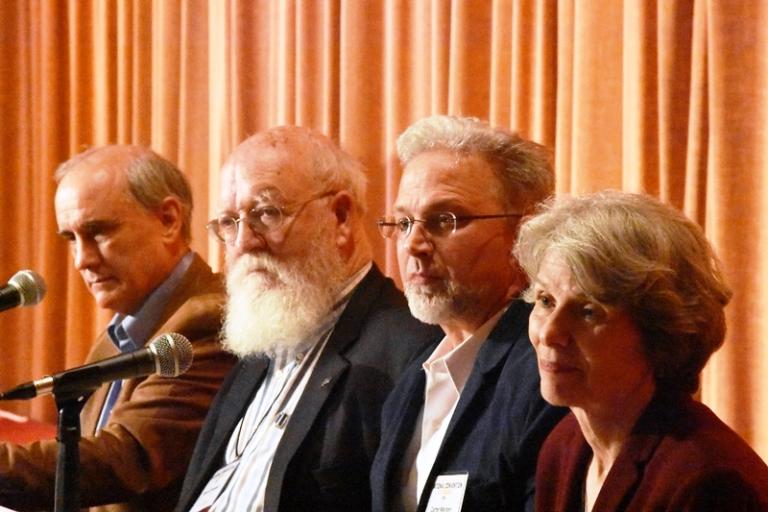 Dan Barker Dan Dennett Carter Warden Linda LaScola
And here we are again – standing and smiling, especially Carter.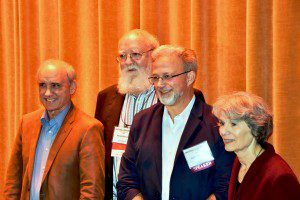 How I love saying that name, though I often slipped back into "Adam." Old habits die hard, but I bet Carter soon becomes accustomed to being himself.
>>>>Photo Credits: All photos by Andrew Seidel, FFRF Convention, Pittsburgh, PA, 10/7-9/16