Editor's Note: Here's a chance to vicariously enjoy the schooling an evangelical pastor-turned-atheist gives to practicing pastor he has clearly has minimal respect for. This is an excerpt from a lengthy blog post (reposted with permission) in which the pastor is thoroughly chastised for his portrayal of people who have not accepted Christ.
=====================
By Bruce Gerencser
More than few loudmouth Assholes for Jesus® have found out that hate speech can and does have consequences. In your case, Dax, you now have to live with the fact that when someone goes a Google search for Dax Hughes, the fifth search result is my post, According to Evangelical Dax Hughes, Life Without Jesus is Disastrous. And once this post goes live, it will also likely be first page. This is what happens when you back up your Jesus truck on an atheist's doorstep and dump a load of shit. What do I do? I fire up my D9 bulldozer and easily push your Jesus excrement out of the way. And then I get out my power washer and clean my porch of your ill-advised, careless, offensive words. If you sincerely want to engage the six-and-one-half billion people in the world who are non-Evangelicals and who have different worldviews from your own, critique what they say and write, do not throw up straw men or stereotypes of their viewpoints.
If your goal in writing your blog post was to reach non-Christians, you failed miserably. I suspect, however, that that was not your intent; that your Ten Reasons post was meant for the choir; for those who already embrace your worldview.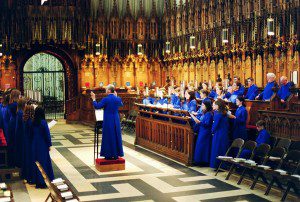 You are used to preaching to groups where ninety-nine percent of people in attendance are already Christians. Whoo Hoo! You tell them, Brother Dax! Way to preach the Word, pastor! Little did you know that there were atheists, agnostics, and unbelievers metaphorically sitting in the audience. And now these unbelievers are holding you accountable for what you said about their lives, and the lives of their spouses, children, grandchildren, extended family and friends. Remember Dax, words have meanings.
On the nineteenth of June, I will turn sixty years old. During my lifetime, I have preached thousands of sermons, taught countless Sunday school lessons, preached revivals, spoke at conferences, preached on street corners, and written thousands of blog posts. I have on more than a few occasions stepped in shit with my words, resulting in misunderstanding and conflict. On more than a few occasions I have had to apologize for things I said or explain what I meant when I said what I did. Ten years ago, I wrote an apology letter to the readers of the Bryan Times, apologizing for the bigoted, Fundamentalist letters to the editor I had written over the past decade. The editor was surprised by my apology, but it was important for me to let local residents know that my past words were ill-advised, and that I now repudiated them.
There have also been times when people objected to something I have said or written, and I have stood my ground — I said what I meant to say. Years ago, when I first embraced Calvinistic soteriology, I preached a sermon on limited atonement. After the service, I had a church member give me a note that said, Did you say what I think you said? This man was not a Calvinist, so he strenuously objected to the narrow scope of my view of the atonement. He had, in fact, heard me correctly. I said exactly what I intended to say.
While the target audience of this blog is former Evangelicals and people who are having doubts about Christianity or are trying to extricate themselves from Evangelicalism, I do have a fair number of Evangelical readers. Many of them are one and done readers. They read one post, object, and move one. Some of these offended Evangelicals object to me characterizing Evangelicalism as a Fundamentalist religious belief. I AM NOT A FUNDAMENTALIST, they say, thinking that their anecdotal example will set me straight. However, I am not moved by such examples. Based on their beliefs and practices, most Evangelical sects, churches, pastors, and congregants are Fundamentalists. They might not like being called Fundamentalists, but if it walks, talks, and acts like a Fundamentalist, it is a Fundamentalist. If Evangelicals don't want to be labeled Fundamentalists, then it is up to them to change their beliefs and practices. (Please read Are Evangelicals Fundamentalists?) This is another example of me meaning what I say when I write, "Evangelicals are Fundamentalists." I know that not every Evangelical is a Fundamentalist, but when taken as a whole, Evangelicalism is a Fundamentalist belief system.
Dax, you are a younger man. I hope you will let an old curmudgeon like me give you some advice. First, always remember words have meanings. Say what you mean, and mean what you say. Second, when engaging people in the public sphere — any place outside of the safety of the Christian box — keep in mind that people are paying attention to what you write and say. Choose your words carefully. It is okay to be pointed, direct, and passionate, but passion can quickly turn into bigotry and hate. Third, religion and politics are hot button topics, so be aware how easily your words can be misconstrued. If your intent is to write a rant or a polemic or preach to the choir, make that clear so people won't waste their time on your post. When I responded to your post, I thought I was engaging someone who sincerely believed what he was saying. You made no attempt to respond to my critique of your post, nor did you make any effort to learn anything about my site or me as a person. This told me that you didn't care how your words were received. Your behavior, by the way, is typical of Evangelical preachers. I can count on one hand the number of Evangelical preachers I have interacted with on my blog who proved to be decent, thoughtful, honest human beings. More often than not, these so-called "men of God," had ulterior motives and were not the least bit interested in what I had to say. Armed with certainty and an inspired, inerrant, infallible religious text, all that mattered to them is slaying the Evangelical pastor-turned-atheist named Bruce Gerencser. By failing to understand that thousands of people are reading their words, these men did incalculable damage to their cause. If your goal as an Evangelical preacher is to proclaim the gospel and share the love of Christ, what you say and how you say it is vitally important. Your 
Ten Reasons
 post failed spectacularly in this regard. In the future, when you want to write about the miserable unwashed, uncircumcised Philistines of the world, I hope you will pause for a moment and consider how your words will be received by unbelievers. Every blog post you write is a sermon preached by you to the world.
I wish you well, Dax.
Bruce Gerencser, a sinner saved by reason
========================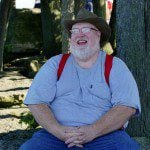 Bio: Bruce Gerencser lives in rural NW Ohio with his wife of 39 years. He and his wife have 6 grown children and 10 grandchildren. Bruce pastored Evangelical churches for 25 years in Ohio, Texas, and Michigan. He left the ministry in 2005 and in 2008 he left Christianity. Bruce is now a humanist and an atheist. He is also one of the original members of The Clergy Project, which began in 2011. He blogs at The Life and Times of Bruce Gerencser, where the above post originally appears.  It is reposted with permission.
>>>> Photo Credits: By Allan Engelhardt – Flickr, CC BY-SA 2.0, https://commons.wikimedia.org/w/index.php?curid=2146401