Editor's Note: This was originally written this past February and unfortunately it's just as timely several months later. I guess I vainly hoped that things would have improved by now, but I'm afraid they've gotten worse. Still, as our naturalized American writer says, we should keep on fighting. This post, which has been lightly edited, originally appeared on Fernando Alcántar's blog.
==========================
By Fernando Alcántar
Friends, unfortunately some Americans seem past the point of no return regarding their blind faith in the current American president. They feel that if they acknowledge any flaw of their leader, the opposition would use it to bring him down completely. They don't want to take that chance. Hence, they dig in their heels and accept what Trump is doing to America.
Something to think about:
Americans are JUST AS HUMAN AS GERMANS. Trump supporters see a huge American flag waving behind their leader. Though they may see signs of dictatorship, they don't care. They love American patriotism and feel patriotic as Trump pushes away people they see as non-American (i.e. Muslims, Mexicans, non-Christians, Chinese, etc.). Those who fit the stereotypical American look and don't regularly mingle with them, find it much easier to believe what their leader says about them.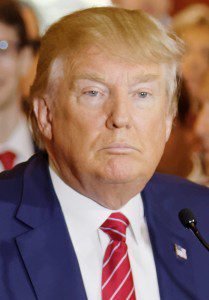 They see Trump as so American and believe he loves America so much that they assume he is good inside and wouldn't actually do something evil. They witness Trump attacking those who are not American, those who don't look American, those who are not Christian, and those who are not white. But they think it's OK. Just as Germans did with Hitler, they watch the mayhem around them but give their leader the benefit of the doubt extending the line on the sand and even losing complete track of it. They think that Trump's attacks are just a part of his personality and not a path to destruction. They can't imagine that someone so American and that loves America so much could be a capacity for evil. We are a civilized country and very American, so it seems impossible at this point.
Trump attacks immigrants, non-Christians, the media, those within his party that have a different opinion, fires those within his administration who have a different opinion, lies on a regular basis even when he is caught on video and scandal after scandal arises. Yet Trump supporters act as Germans did years in the 1930's and 40's — as humans sometimes do — ignoring the warnings and going back to the thought that keeps them in a daze:
"I love America, I love America, I love America."
They repeat that mantra and choose not to see the clear path Trump that is taking toward destruction.
But we can't wait for Trump supporters to wake up from that daze if they don't want to. Look at Trump's eyes—in any picture. His mind is made up and it's a matter of time before it's complete action. Trump is not a good man. Still, I love my fellow Americans who support the current president. Many of them are really good, very sweet people. Many of them actually despise the fact that I'm gay and that I'm atheist and they smile in my presence.  But in private they pray for my soul and denounce my "sinful ways." They like that Trump is making America Christian again. They see the current chaos as the means to an end. If Trump is doing God's work, then God will be in control and they give Trump free rein because he (mis)quotes their scripture.
I don't know what shape or form Trump's destruction will take, but we have seen this movie before. I am very proud of Republicans who stand up against Trump. I am very proud of Christians who stand against Trump. I love them and they are my sisters and brothers. I don't fear Trump, but I fear what he does and what he can do. As an immigrant, non-white, non-Christian, non-straight person, I feel very intimately the terror Trump supporters enable with their blind faith in the lives of our community.
We will fight. We will continue to stand up against Trump's hate and personal greed disguised as patriotism. I just hope it's not too late to stop his momentum and help his supporters see it before it's too late to control his unhinged power. Let's continue to be cautious of that patriotic blind eye. Loving America doesn't mean we allow a bully to manipulate us by hugging an American flag with one hand and squeezing out minorities with the other. Trump is not Hitler — yet. But we shouldn't wait until the bombs are dropping on us before we stand up for those we love and call a maniac out for what he says and does. That is American too!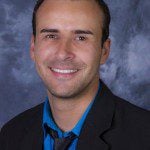 Fernando Alcántar is a former leader of the Foursquare (evangelical, Pentecostal) denomination in Mexico and senior coordinator of North American Partnerships at Azusa Pacific University, where he oversaw hundreds of churches in Mexico and helped to mobilize thousands of missionaries a year from all over the United States and Canada. He is now a gay atheist activist, spreading a message of tolerance, introspection and understanding. He lives in Stroudsburg, Pennsylvania. He is a member of The Clergy Project and author of To the Cross and Back: An Immigrant's Journey from Faith to Reason, with a foreword by Dan Barker.
>>>>Photo Credits: Greg Dart;  "Donald Trump September 3 2015" by Michael Vadon – Own work. Licensed under CC BY-SA 4.0 via Commons – https://commons.wikimedia.org/wiki/File:Donald_Trump_September_3_2015.jpg#/media/