By Fernando Mosheh Alcántar Forward by Dan Barker 2015
Editor's Note: Unlike our other contributors, today's writer is neither a Clergy Project member nor founder. Instead, she is a loyal regular commenter who has graciously offered to write a review of a Clergy Project member's book. Regular followers of the blog have come to know her well. She's ordained clergy, with experience as a hospice counselor. As for her beliefs – I'd describe her as evolving and ever curious.
=====================
By ElizabetB
Fernando Mosheh Alcántar describes himself as "author, activist, public speaker, and life-thirsty adventurer."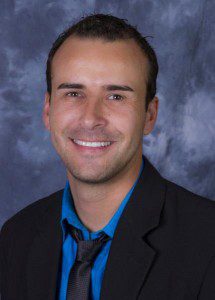 His gripping memoir, To the Cross and Back: An Immigrant's Journey from Faith to Reason, takes readers on an intense journey through multiple identities – with promise of more adventure ahead.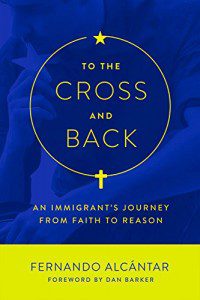 Few have made so many transitions as Fernando:
Roman Catholic to Pentecostal to Methodist regional youth worker to Humanist
Mexican, briefly undocumented child, to American adult
A youth with internalized cultural and religious prohibitions to affirming one's identity as a gay man.
Fernando brings us along with him, saying:
"I found myself spending days going through journals and memories so I could place myself emotionally in that stage of my life and retell the stories just as I felt them." [p. 13]
A friend wrote in an Amazon review:
"Reading this book felt more like sneaking into his room and grabbing his private journal. He shares things in this book that most people are too afraid to say or think. To publish such a book takes a lot of courage, especially when you lay your whole heart bare for the world to see."
In all these iterations, a clear constant is a charismatic and passionate man on a mission for truth and for understanding. He helps readers share the unsettledness of living without a father and the terror of being a small child with an abusive stepfather. We suffer the anxiety of a First Confession and First Communion and he brings us inside the ecstasy of Pentecostal glossolalia and exorcism. We feel the joyful satisfaction of organizing hundreds of people to help hundreds more across the world, in the name of God's love — along with the emotional toll it takes. And as his youthful faith encounters the depths of human suffering, and a growing sense of a palpable absence of the God he had sought to serve, we walk with him through the darkness of depression to arrive at this realization, affirmation, and challenge as a humanist:
"Religion and Reason have been demons and angels standing on each of my shoulders fighting for my identity. I have made my choice, which I based on all available evidence, as I care for my heart. It is now time for you to make yours."

I know your story will be great…. Make it a good one. Fight for love. Fight for reason. Fight for yourself. And when they try to strip you of everything for being different, know they never can. Once they peel every theory and every creed off you, you are still the beautiful, smart, talented, wonderful human being you have always been." [p. 215]
Fernando Alcántar 's affirmations are hard won, wrung out of his own experience of deep betrayals and religious exclusivity. Throughout, his thirst for truth and his sensitive story of confronting internalized cultural and religious traditions on the way to learning that his sexuality is both natural and beautiful, make "To the Cross and Back" surely realize its purpose:
"…to use this book to come out as both Humanist and gay – 'gaytheist' – to help strengthen a national narrative of understanding, tolerance, and acceptance…. to help give a voice to those hiding in the shadows, afraid to publicly question their religious and sexual identity for fear of isolation and retaliation." [p.224]
Dan Barker, co-founder of The Clergy Project and co-president of The Freedom From Religion Foundation, describes in his Forward the multitude of connections his own story has to Fernando's – sort of a mirror image, coming from the U.S. side. Dan writes:
"We took similar paths to freethought….'Religion and Reason have been demons and angels standing on each of my shoulders fighting for my identity,' Fernando writes, and I can identify with that struggle. I know exactly what he was thinking when he said to Jesus: 'I have been your faithful friend. And you have been in stories, sermons, and hopes, but not in real life. It is way overdue. Jesus, my dear fantasy, we are friends no more.' We both now agree that not only is God not great, but he is also not there at all…. I can guarantee you that his story has the ring of truth. It is honest, exciting, informative, moving, and courageous. As you read it, you may visit locales that seem familiar, but I can promise you will also be taken places you never imagined visiting." [pp. 9-10, 12]
To the Cross and Back is an exceedingly complicated story, masterfully told. We trust there will be much more to come.
===============================
Bio: ElizabetB is a pan-compassionist freethinker, retired from chaplaincy in nursing homes & hospice, and attending the church in which she grew up in the Bible Belt. She thanks Rational Doubt for helping her think through Life, the Universe, and Everything!
>>>>>>>>>>>Photo Credits: https://www.amazon.com/Cross-Back-Immigrants-Journey-Reason/dp/1634310489 ; by Greg Dart