Editor's Note: It's "Back to School" time. This Clergy Project member, Dennett-LaScola pilot study participant and Osher Lifelong Learning Institute (OLLI) teacher shares his notes with us for a personal "Creed" he's preparing for a class he's teaching this fall.
=======================
By Mark Rutledge
Some language for how I self-identify: humanist, non-theist, cultural Christian, spiritual agnostic, secular Christian, Christian humanist, post-supernaturalist, pluralist, Jesus follower, etc.
Below are some of my thoughts and the thoughts of others whom I admire.
It is not the purpose of religion to explain the world; that is the domain of science. Some purposes of religion are:
To provide wisdom for how to live;
To form communities of love and justice in the context of their cultures;
To provide ways to express our deepest human values and longings;
To transcend narcissistic individualism and form social/cultural/ethical identities regarding what it means to be "a people."
Secular humanism also embodies many of these purposes. Like most human social constructions, religions have been historical sources of both good and evil.
"God" is not a supernatural being or agent outside of this world. God has no gender. My favorite image of God is cosmic serendipitous Creativity. A process, not a being or agent. A process within nature (and history?). Not a "force." (Gordon Kaufman). We live and die in the face of Mystery.
The Bible is a human document, not a divine product.
"If these things were, they always are." "These stories contain more truth than fact."

"It's not that those ancient people were dumb and told literal stories and we are now smart enough to take them symbolically and metaphorically; they knew they were writing symbolically and metaphorically and we're now dumb enough to take them literally." (John Crossan)
Jesus was a human being, not a god; he was a first century Jewish wisdom teacher and community organizer who taught, lived out, and was killed for his vision of the kingdom of god on earth– what this world would look like if god, not Caesar, empire, or congress made up the annual budget.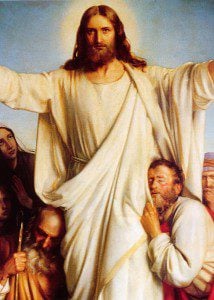 Jesus spoke in the language of story, parable, metaphor and myth, like Buddhist koans. He spoke of god only indirectly. He did not die for our sins; he died from our sins and for his vision of the kingdom of god on earth. His body was not restored to life. He did not "ascend" to heaven. He is not the only wisdom teacher worth learning from.
We humans are bio-historical beings embedded in life on planet earth. (G. Kaufman). We are also pretty well described by Darwin and Neal deGrasse Tyson. I think we are sinners and stardust.
Salvation? There are no external redeemers. We have to do it ourselves, keeping the vision of the beloved community as our guiding star and hope.
As liberal US theologian and author Reinhold Niebuhr said:
"Nothing that is worth doing can be achieved in our lifetime; therefore we must be saved by hope.

Nothing which is true or beautiful or good makes complete sense in any immediate context of history; therefore we must be saved by faith.

Nothing we do, however virtuous, can be accomplished alone; therefore we must be saved by love.

No virtuous act is quite as virtuous from the standpoint of our friend or foe as it is from our own standpoint. Therefore we must be saved by the final form of love which is forgiveness."
Huston Smith says:
"If we take the world's enduring religions at their best, we discover the distilled wisdom of the human race."
Early Christianities were very diverse, just as churches and religious communities still are.
Some kinds of religious experiences seem to be universally available to people across cultures and times. Some people seem to be more prone to having frequent and vivid spiritual experiences than others. What they mean are matters of interpretation. Their meanings vary widely.
Awe and wonder are our human responses in the face of this world's beauty, tragedy and mystery. Our human task is to live in right relationship with Reality and to resist the forces of evil.
I believe there is no afterlife or life after death. Everything has its time.
"There is a time to be born and a time to die." (Ecclesiastes 3:2)
Yet ultimately I do not know.
**Editor's Question** What's your personal credo?
===================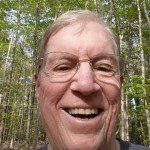 Bio:For the past 50+ years, Mark Rutledge has been a United Church of Christ campus minister on five different university campuses in California, Iowa, Illinois, New Mexico and now in North Carolina at Duke University. He attended Oberlin College and the University of California at Berkeley and received an M.Div. from Pacific School of Religion and a doctorate in Clinical Psychology from Northern Illinois University. He is an Associate Member of the Jesus Seminar and was "Rick" in the Dennett-LaScola study of non-believing Preachers.
>>>>>>Photo Credits: Christ The Consolator" by Carl Heinrich Bloch (1834-1890) https://commons.wikimedia.org/wiki/File:Christ_The_Consolator.jpg#/media/File:Christ_The_Consolator.jpg