Editor's Note: This is second in a series in which members of The Clergy Project focus on the "joyful secular life" they lead now that they've left the clergy, rather than discuss the negative role religion has played in their lives. This can be difficult, given that religion has influenced so much of their lives. A Clergy Project member who has been out of the clergy for 23 years wrote the following essay years ago. It's obviously not in direct response to the request, but I think it fits. As he put it:
"It's more about finding peace than the joy of my secular life–though I don't think in the final analysis the two are separate."
This is the writer's first contribution to the Rational Doubt blog. I hope we see many more.
========================
By William Pankey
This morning I had a rather fine idea while running. I was thinking about the concept of inter-relatedness, spurred on by the reading of Fritjof Capra's Web of Life.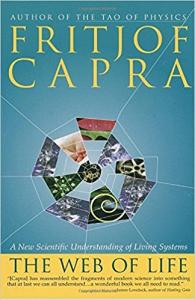 The analogy of a spider's web that links us to all other parts of the universe is striking. The simple but profound realization is that we are inseparably connected. We are part of a part of each other as John Donne has noted:
            No man is an Island, entire of itself; every man is a piece of the Continent, a part of the main; if a clod be washed away by the sea, Europe is the less, was well as if a promontory were, as well as if only a manor of thy friends or of thine own were; any man's death diminishes me, because I am involved in Mankind; And therefore never send to know for whom the bell tolls; It tolls for Thee.
While musing on the idea of inter-relatedness and connectedness the word "centered" popped into my mind. The word centered seemed appropriate and not as of yet hackneyed. But why centered? Centered on what or on whom? To be centered means not so much to be self-centered but to have a "centered self." A self that was at peace with itself, understanding itself, accepting itself, and most of all, loving itself. From the vantage point of having a centered self, one could relate more fully, wholly, and meaningfully to other selves and the rest of the web of life.
The problem in relating meaningfully and positively to the rest of the cosmos, the earth, humanity, one's nation, state, community, family, and self seems to me, in part, to stem from a failure to be un-centered or unbalanced. Our lives are generally not in a state of homeostasis or internal equilibrium. We're often internally distracted, divided, and distressed. How can it be otherwise? How can a different state of affairs exist when we are out of alignment? A car with an unaligned front end will not handle or steer very well. A tire that is not balanced will not wear evenly and will deteriorate more quickly.
Obviously, there is a relationship between balance and being centered. Generally, for an item to be balanced it has to be centered. But how is one to get centered or what is to be centered? To be centered is a metaphor for being focused. The world's great monotheistic religions stress the preeminence of God. Their focus is on God, on a being that is transcendent.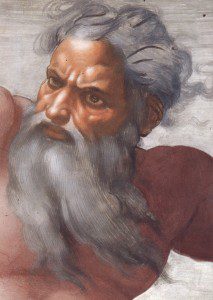 A focusing on a being that is external to one's self. The idea that I had, on the other hand, has nothing to do with seeking or focusing on anything external. On the contrary, the focus must be directed inwardly, the focus must be on self—first. Only by focusing or centering upon oneself can one successfully focus or center on others. There is an old Zen saying,
"Zen is like looking for spectacles that are sitting on your nose."
In other words,
we need not look or seek any farther than ourselves
to be properly centered or focused. The problem is that we get the cart before the horse. We run hither and yon looking for peace of mind and happiness when all the time it is right under our noses. Literally, right between our ears!
We need to make peace with ourselves before we can have peace with others, we need to accept ourselves before we can accept others, we have to be patience with ourselves before we can be patience with others, and we must know ourselves before we can hope to know others. Hopefully, it is obvious that centering is a process—an on-going day-to-day life long process. We cannot, nor should not wait until we are fully centered to center on others. If that were the case we would never reach out for we never seem to stay centered or get nearly as centered as we should be. The first step is to realize that we need to be centered, the second step is to find a way to get centered, and the third step is to stay as centered as possible in a topsy—turvy world that we have created corporately for ourselves.
Once we have awakened to our need of being centered we must find a method of centering ourselves. I have used the word method deliberately. For the method must be our method, one that works for us. There is no use or need for dictating or insisting on this way or that way—for there is no way—other than the one that works for us. In choosing a way, I am entirely pragmatic—if it works use it! Proselytizing is not necessary because ways are like shoes—one size does not fit all. I am also using the word "ways" deliberately for there are as many ways as there are people. I have no idea how many ways there are or even what is the best. I think however, that there are certain criteria for determining the ones capable of achieving a deeper centering from those that are more obscurant or superficial. The criteria are rather simple: those ways or methods that seek that which the internal rather than which is external are preferred, in other words, those that emphasize the immanent rather than the transcendental. As mentioned previously, the way is not as important as the result. A way is a vehicle, a means of getting from one place to another. In Zen Buddhism, an analogy is made that the teachings of the Buddha are like a raft used to cross a river. Once on the other side of the bank the raft is no longer needed. We often make the mistake of confusing the raft with the destination, or the map with the territory. We continue to hold on to the vehicle and end up becoming dogmatic and making that way "sacred."
Though the ways may differ significantly, the results should very much be the same. A deeply centered individual should be characterized by patience, tolerance, compassion, selflessness, a love for the truth, a respect for life, a strong sense of justice, a commitment to peace, non-violence, and above all—love. When a person is truly centered and at peace with himself, and further understands his inter-relatedness to the cosmos, the world, the nation, the community, and the family these virtues will be evident. How could it be otherwise?
========================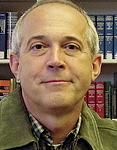 Bio: William Pankey serves as an academic librarian and adjunct professor of philosophy at Harper College in Palatine IL. A member of The Clergy Project, he was an Assemblies of God pastor for 10 years and left the ministry 23 years ago. He is married with two grown daughters and two granddaughters. He enjoys reading, traveling, gardening, riding his motorcycle and doing science experiments with his grandchildren.
>>>Photo Credits:https://www.amazon.com/Web-Life-Scientific-Understanding-Systems/dp/0385476760; http://images.rollbamaroll.com/images/admin/sesshu1.jpg, Public Domain, https://commons.wikimedia.org/w/index.php?curid=3928979

"Creation of the Sun and Moon face detail" by Michelangelo – Unknown. Licensed under Public Domain via Commons – https://commons.wikimedia.org/wiki/File:Creation_of_the_Sun_and_Moon_face_detail.jpg