Editor's Note: Here's another Jacobsen interview reposted* with great pleasure. It's with Leslea Mair, of Zoot Pictures, the only person besides me who has done extensive in-person interviews non-believing clergy. Many of her subjects also participated in the Dennett-LaScola study. A major difference is that Leslea did her work on camera and made a documentary out of it! She was also able to do something I couldn't — capture a wife's reaction to a de-converting pastor husband. Fascinating. /Linda LaScola, Editor
*[This is a portion of the original post and is edited for clarity and brevity.]
========================
By Scott Douglas Jacobsen
Scott Douglas Jacobsen: Tell me about your family background.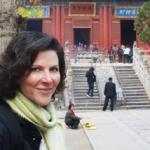 Leslea Mair: I grew up in Regina, Saskatchewan, out on the prairies. My family belonged to the very progressive United Church of Canada.
Nobody believed much of anything. You stand up and say the nice creeds, but you don't put much into it. It's all about how you interact with the world. The way you treat people. It's basically,
"Try to be nice and try not to hurt anybody."
I did have a relationship with a fundamentalist family in my early adult life, which was the first time I saw the more extreme religious end of the scale. I've always been interested in religious people because they believe in a way I don't seem wired for.
Jacobsen: Can you expand on that? 
Mair:  I think some people are more wired to belief and other people aren't. If it doesn't make logical sense to me, it's not something I can put a lot of store by. As a young child, I thought ghost stories were pretty thrilling, but ultimately, I have say the evidence doesn't stack up.
Some people are more inclined to be more evidentiary in their beliefs and others are more inclined to magical thinking.
Jacobsen: Can you recall any people or events that influenced you away from belief or away from the United Church of Canada?
Mair: I don't think so. We never believed any of the supernatural stuff, so I guess you could say I'm a deeply agnostic or functionally atheist person and have been my entire life. I never shifted to or from religion at all, but I do find religious people interesting.
Jacobsen: Tell me about Losing our Religion, which is a new documentary film about people who have lost their faith.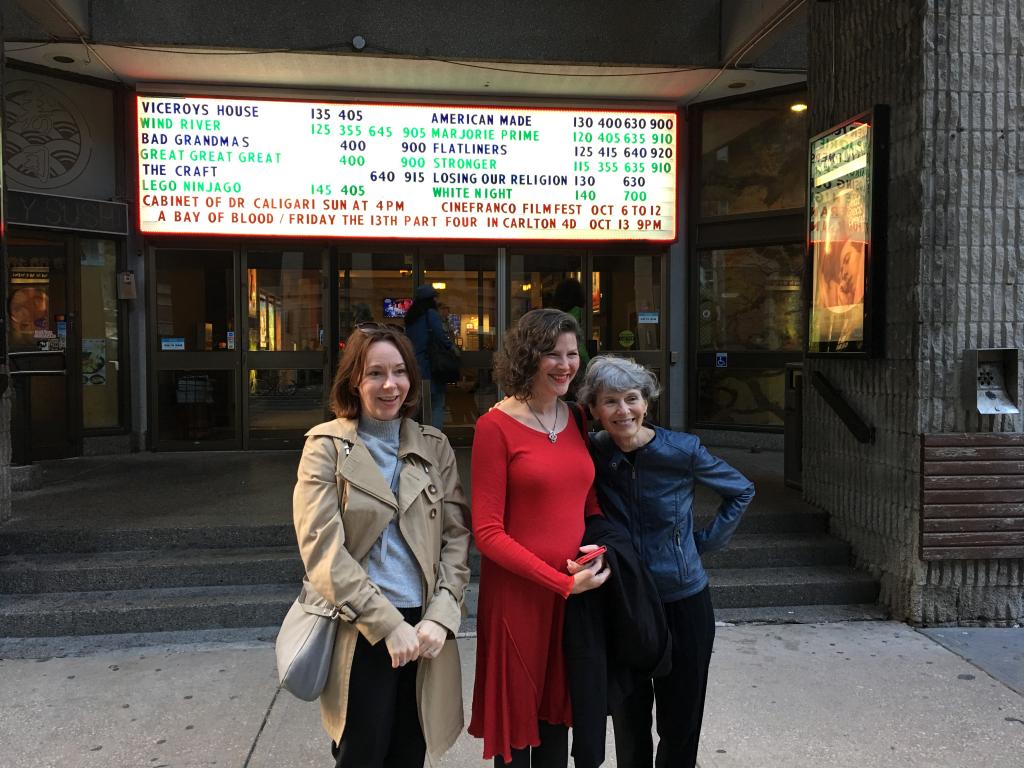 Mair: The film is essentially about preachers who are not believers and what atheists do without a church community. The inspiration for it was general curiosity — a handy trait for a documentary filmmaker.
I read Dennett and Linda LaScola's initial research paper when it came out, and I thought,
"Well, that's interesting."
I'd read lots of deconversion stories on atheist blogs, but hadn't ever read a preacher's deconversion story. A few years later they did a follow-up study and The Clergy Project was formed, making me realize that non-belief is affecting a lot of clergy, not just Christians. I contacted The Clergy Project, told them I was documentary filmmaker interested in pursuing this subject and they agreed to tell members about it.
Jacobsen:  What have been some of the more difficult recollections of people transitioning out of pastoral life?
Mair: The hardest thing is you've got the panic of having to find a job and trying to redefine yourself. Because being clergy is not just a job; it's an identity. Hiding your beliefs is very stressful. It's tied to your economic, family and social wellbeing. It becomes overwhelming.
We followed a married couple, Brandon and Jen Murphy, through their life in the ministry and all the way to getting their lives back on track after leaving. It was a tough time for them. It was incredibly generous of them to let us in on a difficult part of their lives.
Jacobsen: How do people's social relationships change?
 Mair: When you stop believing, you're still the same person you were when you were a believer. Just one of the details about you has changed. But people see the lack of belief, especially if you're a minister, as a tremendous betrayal. They react badly a lot of the time. There's a special cruelty saved for de-converts that's ten times worse for ministers. But while a minister may have stopped believing in the supernatural, the way they speak, especially Evangelicals, may not change.
Jen in our documentary describes it as "Christianese." It's as if being part of a religious community seeps into us at almost a cellular level. We don't even realize how invested we are with it or how it shapes us, even after we no longer believe in the supernatural.
Jacobsen: Gretta Vosper made the difficult transition in real time, in the national news.
Mair: Yes. Gretta is in our film! She is a member of The Clergy Project and has served on its board of directors. Gretta is interesting because she is still in the pulpit. She is not willing to walk away from it. Her United Church of Canada congregation is fine with it, but the larger church organization is not.  This surprised me. Having grown up within the institution, it never seemed like we were heavily invested in belief anyway. I think a lot of progressive churches stand to gain if they could find a way to accept secular people into their congregation.
Churches are dying out. The numbers don't lie. And the progressive churches are dying out faster than other churches. So they need to start embracing people who embrace science. Many churches do a good job of accepting science, but they're still hanging on to those threads of the supernatural that don't make sense anymore to a lot of people.
People seem fearful of taking the leap into the next thing, which Gretta is pushing them to do. Our film was reviewed in the United Church Observer.  The review didn't say anything about us being wrong, but it did mention that I lacked "nuance" in my view of religion. I found that incredibly funny because it's like,
"I'm not going to attack you on the substance of what you said. I'm going to say you don't get it."
It's similar to how a lot of church organizations reacted to Dan Dennett and Linda LaScola's study on preachers who weren't believers. They said,
"We knew that. It's not a big surprise to us."
But then they don't want to talk about it.
Jacobsen: It seems like a situation where someone knows that a person they don't like hasn't broken the law, but they can say, "Well, they went against the spirit of the law."
Mair: Yes, something like that. It's a bit of a vague thing, like –
"I don't like where you've gone with this."
Jacobsen: What have some of the early reactions to the film been outside of the United Church Observer?
Mair:  We've had actually quite positive reviews from lots of people. Surprisingly, I haven't heard much from people who are religious, or from churches or people who are believers. What I get from people in the atheist community is they quite like the film. We've had lots of positive feedback. A few people who are pastors or former pastors have sent me messages, saying things like:
"Thank you for making this film, this is great. It was so nice to see a story that is partly like my story out there."
People want talk about other ways we can organize ourselves into communities. What happens when you do stop believing? Where do you go from there?
We tried to have that conversation. We didn't want to say that all religion is bad and religious people are stupid. It's been done to death quite frankly. It's not a positive message. It's not something I was interested in exploring. But the idea of "What now?" appealed to me.
The more I talked to ministers who didn't believe anymore, the more I realized they're still ministers. Some of them, like Mike Aus, who started Houston Oasis, are continuing to be ministers in a secular way. I found utterly that fascinating. Bart Campolo is a humanist chaplain. There are people doing positive things outside of belief to provide what people have gotten from religion. It was so cool.
==================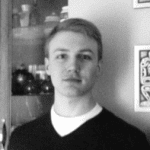 Bio: Scott Douglas Jacobsen founded In-Sight Publishing and In-Sight: Independent Interview-Based Journal.
.>>>Photo Credits:  Zoot, Arthur Siebens ; http://www.conatusnews.com/scott-jacobsen.html