Editor's Note: This is this former Lutheran minister's second post on the Rational Doubt blog – and it's a doozy.  / Linda LaScola, Editor
By Kenn Nilsen
What caused you to start seriously doubting your faith?
There were many tributaries emptying into my river of doubt over the years, but the one that really led to flood stage was a conversation I had with my then 13 year-old daughter. She approached me on day while I was working in my woodshop.
"Daddy, am I going to hell?"

"No. Why do you ask?"

"Because (older sister) Sarah said I would if I used Tarot cards and studied Wicca."

"The God I think I know wouldn't send you to hell for using your brain and curiosity. But may I ask, what do you find interesting about Tarot and Wicca?"

"So far, they seem to be more oriented towards earth things. I mean, I just don't like Church. I like your sermons, but the other stuff sounds crazy."

"Like the liturgy?"

"Yeah, and that Creed. It makes no sense."
We conversed a little more. Then I said to her,
"Em, do you remember we saw that play, Inherit the Wind, about the Scopes monkey trial? One of my favorite lines is when Bert Cates challenges that old preacher who was cursing everybody by saying, 'Religion should help people, not scare them to death!' I guess all I ask is that whatever spiritual path you take, It should be something to help people, not hurt them."
My wife and I had always told our daughters that there was nothing they could do or say that would make us stop loving them. It made me wonder what they were picking up from Christianity, or any religion, that suggested there were limits to God's love? Why would God have hell in the religious medical bag at all?
How did you initially react to the doubts?
I had already been steeped in the scientific study of the Bible at seminary. I was quite enamored of textual criticism, and fascinated by the deletions and insertions in Holy Writ. With all its contradictions, I tried to elicit what the central idea of God was in the Bible. For me, it crystalized in Exodus 3:
"I have heard the cry of (my) people, and I have come down to deliver them."
Religion – God – was supposed to help people, not scare them to death. From my experience in Christianity, the helping part wasn't happening. It wasn't happening in other religions either, apart from Buddhism, which is more of a philosophy and leaves the existence of God an open question. Terrible burdens were being laid on people by religion, and I didn't like it. Would the God who made the fantastical scenes coming in to the Hubble telescope really consign my daughter to a black hole because she studied Tarot?
If so, I was going with her.
I'm the kind of guy that, if someone breaks into my house and goes after my girls, I wouldn't be discussing gentle Jesus, meek and mild, or turning the other cheek. One of us was going to die while the girls escaped. So I decided to get to the bottom of what was the Faith was communicating. I read the triumvirate of Hitchens, Harris and Dawkins, primarily to see if I could remedy some of their objections in my ministry. But I found them very persuasive instead. They were voicing in print the very same vexations I was experiencing in the Church. It was clear to me that the distance between what Jesus said and did, and what the Church was saying and doing, was getting wider and wider. I remembered the comment by the Native American Red Jacket as he voiced his anger with the missionaries sent among his people.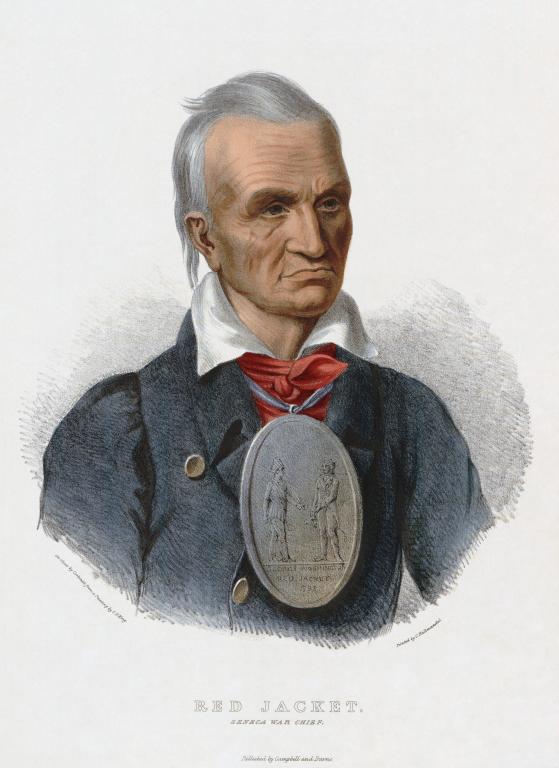 "Brother, you say there is but one way to worship and serve the Great Spirit. If there is but one religion, why do you white people differ so much about it? Why not all agreed, as you can all read the Book?"
From there it was a short step to Voltaire, who observed that if God did not exist, we would have to invent him. My suspicion was that we humans had done just that.
What caused the doubts to start becoming stronger than your beliefs?
I read. And read, and read. I paid close attention to what was happening in The Jesus Seminar, and I found very convincing their findings that Jesus was very human and made a break with traditional religion to free people. John Dominic Crossan of The Jesus Seminar went so far as to say that the gospel of John, which is the basis for our idea that Jesus is God and that the Church has authority over God's world, was probably invented out of whole cloth. My suspicion was that, rather than being a community, the Church was merely another corporation and used a carrot-and-stick method to enforce order. The hideous doctrine of the Atonement was just another way of saying,
"Look what I've done for you – you owe me. By the way, you can make interest payments through the church and its clergy."
The idea of God was being used by religion, from Pharaoh to the Pope, to enforce political order and conformity.
I also kept up with my readings of ecology and evolution from my days studying for a Master's Degree in Conservation Education. During my service as a Church Camp Director, I infused our program with "Creation Care" activities, as well as a Science and Faith Camp, which involved hands-on studies of archeology, forest ecology and astronomy. For the latter, I built an observatory out of an old farm silo, equipped it with an eight-inch telescope and engaged the volunteer services of a Unitarian astronomer who had retired from the Jet Propulsion Laboratory. The reaction from my Synod leadership was tepid at best, hostile at worst. My attempts were seen, not as an attempt to bridge deductive truth and inductive reasoning, but as an attack on the latter. Any thrust I made toward earth care, or "stewardship" as Christianese puts it, was met with the response that humans are too depraved to do anything good for the planet, and that Jesus will take care of the planet when he comes again to make all things new.
That was simple escapism dressed up as piety, and I wanted none of it.
How did the doubts affect your preaching/teaching/other responsibilities? Your interactions with your congregation and your family?
Metaphor became my chief exegetical tool. I poo-pooed literalism, and tried to show how Jesus made extensive use of hyperbole in his teaching. Much the same as the old farmers would whack their stubborn mules with a two-by-four to get their attention. Eschew obfuscation – I avoided words like "eschatology" and "prolegomenon" and phrases like "justification by grace through faith." That language was much too preppy. I reinterpreted old theological concepts, such as the Atonement (mentioned above) and Original Sin, which I took to mean that we are born selfish. It is how we survive. But as we grow, we need to recognize that we are not, in fact, the center of the universe and other people need our love, care and regard as much as we do. Sin is not cheating at cards, but thinking always of our own selves or our own tribe. That is troublesome for social creatures. It raised some eyebrows with my congregation and my bishop, but I had long ago carved out a reputation as an ecclesiastical eccentric, and they saw it as entertainment.
My wife seemed pleased with my teaching and preaching. She said I was so clear when I said it, and she always wondered about the inconsistencies in the Bible, but when she asked questions, clergy became evasive.
My daughters and their husbands/boyfriends were way ahead of me. They would say,
"We know this is all a crock, and we know you know it, but you are the most loving man we can imagine, and if we were to believe, it would be because of you, not God."
On the other hand, my parents and siblings were not happy. My father, an ordained Lutheran Minister, detected unorthodoxy and doubled down on his heated arguments with me, using belittling sarcasm as his weapon of choice. My family had always used the withdrawal of love as a disciplinary tool, and I began to feel its effects.
How did you come to the realization that your doubts were overcoming your beliefs; that you were no longer a believer?
After my mother died, the behavior of my father ran contrary to everything he said and spoke about from the pulpit. He hit on every single or widowed woman in my congregation. And sometimes married women, too. They would complain to me. He asked both my divorced sisters-in-law to come live with him. His conduct led me to construe that he didn't believe this stuff anymore than I did. I had been seeing therapists for most of my career, and began to concentrate on my doubts when I met with them. Most were believers of one kind or another, and tried to steer me towards faith again. They posed that useless question,
"What kind of God do you not believe in?"
I read John Updike's novel, In the Beauty of the Lilies, in which a pastor in the early 20th century comes to the realization that there is no God. I thought,
"That's me!"
I realized I had been living a lie. I had foisted it on others. Everything I thought I knew was wrong. Mine had been a wasted life. I felt suicidal. I confessed these thoughts, in tears, to my therapist. He asked if I had a plan. I said that I planned to go home, load my hunting rifle and blow my fucking head off. He got me a bed in the local Behavioral Health Center, and I was locked down for a week.
There I wrestled God like Jacob at the Jabbok River, and found that doubt finally won out. I beat God. Now I needed to reconstruct a life that would, as I told a subsequent therapist when I got out, help me be comfortable in my own skin before I died.
How did you think of yourself at that time? (e.g., agnostic, atheist, spiritual-but not-religious, something else)?
It's fair to say that before my emotional crash I was spiritual-but-not-religious. I said as much from the pulpit, telling my people to keep the faith; lose the religion. After I left the hospital, I joined a local secular humanist group, and when I told them I was agnostic, one of the participants smiled and remarked that agnostics were atheists without cajones. He suggested I join The Clergy Project. I laughed and told him he was right. I became an atheist. My nickname during my life had been "full throttle" and I embraced the idea.
But I still had five years to go in the pulpit before I retired with a pension.
What happened then?
I had to get through the subsequent years with a semblance of integrity. I had good people who really believed all this religious stuff, and I saw no point in blowing them out of the water. I stressed the ethics of Jesus, and encouraged my people to practice behaviors that would do good. In teaching or counseling contexts, I did not respond to what I thought about the Divine, but instead asked people to share how they saw God in their lives. We would then proceed with "Have you thought of this?" type of questions, and prod to see how their "spirit" could reflect positively in human society and nature. I tried to have them see "God" as an ally, not a judge.
Gretta Vosper's book, With or Without God, with its theme that it doesn't matter what you believe, it's your behavior that counts, was enormously helpful to me.
But I did not openly come out until after my retirement, and then only to a select, close group of friends. I didn't want anything to jeopardize that pension!
Anything else you would like to say?
For me, the role of pharmacology in treating my depression was critical. Most church types thought I should be able to pray myself out of depression. But that was a canard. I was prescribed lithium, Prozac and Lamictal, and tried to wean myself off them several times with disastrous results. Anger, nay, rage, was the defining emotion after the deconversion dam broke, and I must use these drugs to even out the mood so I can talk about it. I continue to use these drugs under the guidance of a licensed psychiatrist, and I maintain contacts with secular and non-believing friends such as those in The Clergy Project. Un-faith is not something I could do alone.
A closing word about addiction: I smoked a pipe extravagantly for most of my life. I felt it gave me an aura of wisdom as well as a calm demeanor. I developed alcoholism during my ministry, fortunately staying under church radar until I kicked the habit largely on my own. I tried AA, but the whole notion of a "higher power" was anathema to me. God was not the answer; he was the problem. It is interesting to me that I kicked my addictions largely on my own. I see now that religion – God – was just such an addiction. My mission now is to try and help others in its grip break free. That seems like a healthy thing to do with whatever is left of my life. A sobering thought.
==================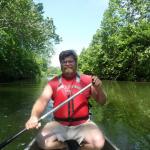 Bio: Kenn Nilsen is a retired ELCA Lutheran minister, who came to unfaith by reading the unholy trinity of Hitchens, Harris and Dawkins and witnessing the hypocrisy of the institutional church. He lives in a notch of the Bible belt, the Shenandoah Valley of Virginia, with his freethinking wife of 38 years, Dee. He currently creates furniture out of lumber he reclaims from decrepit barns and buildings around the Valley. As his picture suggests, he is happiest when canoeing the storied Shenandoah River.
> Photo Credits. Red Jacket, By Chromolithograph by Corbould from a painting by C.B. King; printed by C. Hallmandel – Library of Congress Public Domain, https://commons.wikimedia.org/w/index.php?curid=4782008