Editor's Note: The leader of The Clergy Project tells more of his story and displays more of his personality in these responses to the "Doubt" questions. Like many former fundamentalists, he is bitter about the time spent believing, but thrilled to finally be on "Atheist Highway." /Linda LaScola, Editor
=====================
What caused you to start seriously doubting your faith?
Many of us are familiar with the chorus:
"I Have Decided to Follow Jesus." "I have decided to follow Jesus, I have decided to follow Jesus, I have decided to follow Jesus, No turning back, No turning back."
The song seems to suggest that a U-turn was always a possibility that needed to be constantly and intentionally resisted. There are U-turns and then there are U-turns. For me, it wasn't like a sudden realization that I was heading in the wrong direction and slamming on the brakes to execute a U-turn at the next quickly approaching intersection.
No, it was more like a huge, gradual, barely discernable arc away from the strait gate and narrow way until I found myself driving parallel to sparsely trafficked wide road marked by rational thought and naturalistic explanations. Though I hardly noticed, the arc was complete, and I had only an easy merge before I could then ease on down Atheist Highway.
Decades earlier, my parents allowed our Pentecostal lady co-pastors to take eight-year-old me to a fire and brimstone tent meeting where the thundering music and screaming evangelist had me convinced that Jesus was returning that very night and the end of my world was upon me. The possibility loomed that I would never get home alive and may never again see my parents and siblings. Well, Jesus didn't return that night. The rapture did not happen, and I was not left behind. Much to my relief, I even survived long enough for the preacher ladies to get me back home with only minor invisible psychological injuries. They happily reported that I had decided to follow Jesus. Well, it was more coercion than decision. The seed of doubt was planted at that time, but would lay dormant for years.
How did you initially react to the doubts? 
Later in life came opportunities for repeated salvations, reaffirmations and total immersions. I had theological questions but more particularly, eschatological questions. Malevolent eschatology had gotten me into this mess and I hoped that a better understanding of scriptures would eventually make sense of it all. When I began my ministerial studies at the age of forty-one, my concerns only increased. Especially concerning were the words attributed to Jesus recorded at Matthew 16:28,
"I assure you and most solemnly say to you, there are some of those standing here who will not taste death before they see the Son on Man coming in His kingdom"
There are similar statements in the other gospels and it looked like Jesus lied, was mistaken, or couldn't tell time. My quest for understanding eventually led me to discover the preterist movement which essentially teaches that every event associated with the end times, Jesus' second coming, the tribulation, the resurrection of the dead, the final judgment, had already happened. Jesus' return to earth was a "spiritual" return and the establishment of the Kingdom of God was likewise spiritual. I had only to check my spiritual rear view mirror to see it. Preterism was briefly satisfying, but as we all know, eschatology is a bitch, and then we die. Atheism ahead, merge left.
What caused the doubts to start becoming stronger than your beliefs?
My secular work took me to Osaka, Japan in 2007. Six years before, I had given up the ministry, as ordination of a divorced and remarried matrilineal Jew was not happening in the Central New York District of the Wesleyan Church. In Japan, Christians are a small minority, but while there I attended a local church and found the Christians there to be just as petty and disagreeable as many back home. The non-Christian Japanese people were, by contrast, always friendly, polite and cordial.
4. How did the doubts affect your preaching/teaching/other responsibilities?  Your interactions with your congregation and your family?
My questions and doubts, while pastoring, were primarily theological and not really an obstacle.
How did you come to the realization that your doubts were overcoming your beliefs; that you were no longer a believer? 
It was in Japan that I visited a local book store and picked up copies of Dawkins' "God Delusion" and Hitchens' "God Is Not Great." My "spiritual" journey had already taken me to a place of practical deism with brief rest stops at preterism, liberalism and universalism. I realized that what little was left of my faith in god was not only far less toxic, but also totally worthless. It is only a matter of practicality to discard worthless trash. From here merging onto the Atheist highway was easy. I was no longer a believer.
How did you think of yourself at that time (e.g., agnostic, atheist, spiritual-but not-religious, non-believer, different-believer, something else?) 
It was during my assignment in Japan that my father died. I returned home for the funeral, no longer a believer. I attended my father's funeral and burial as an atheist, with absolutely zero empathy for the for the Christian ideals and hopes expressed at the funeral service and burial.
Since embracing the atheist and existential nihilist labels have I ever experienced any atheist doubts?
No, never a doubt in my mind. I could never turn back to religious faith of any kind. I cannot imagine any scenario that could possibly motivate me to turn back to religious faith of any kind.
Regrets?
To borrow a few lines from Ol' Blue Eyes: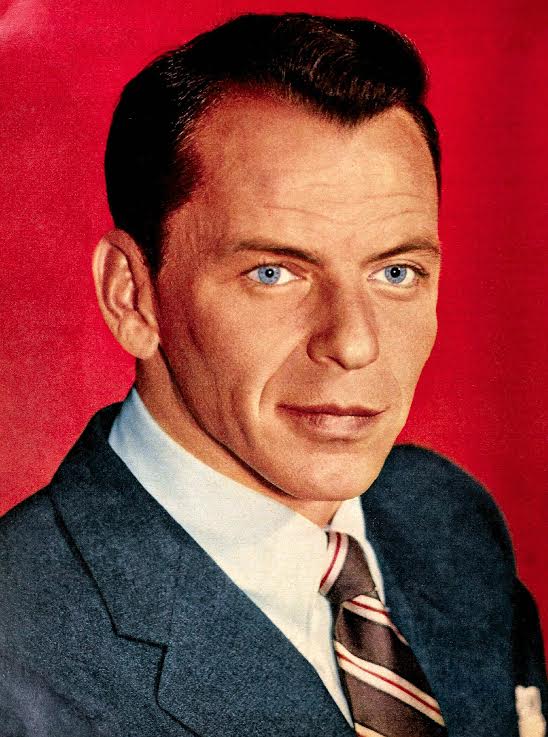 "Regrets, I've had a few, But then again, too few to mention. I did what I had to do and saw it through without exemption."
I'm still seeing it through and would only add,
"No turning back, No turning back."
=================
Bio: Lon Ostrander, the current Clergy Project president, recently introduced himself on the Rational Doubt blog. He's a former Wesleyan minister, now happily working in a secular job.
>>>>Photo Credits: strait gate designed by John W. Barber, is an ingenious representation of "The Broad and the Narrow Road;" the one leading to Everlasting Destruction, and the other to Eternal Glory http://pre1900prints.com/Religious/Broad&NarrowRd.htm  By TV-Radio Mirror publisher-Macfadden Publications, New York – page 28, Public Domain, https://commons.wikimedia.org/w/index.php?curid=44091864