Editor's Note: Doubting is different for everyone and this religious historian had his own set of issues. As a teacher, he was naturally curious and eager to keep up with the latest academic information. Meanwhile, he was guiding his students to a career in a field that he himself was questioning more and more. Complicated! Listen as this former seminary professor explains how it unfolded for him. /Linda LaScola, Editor
====================
By Brandon Withrow
What caused you to start seriously doubting your faith?
My loss of faith occurred over time. I think it may have started with my need to constantly update my theology to match the world around me. I'm an academic, so I try to think critically about the world and what is true, and that makes it hard to ignore the areas of life where faith may not match the facts. So over time, I left theological ideas behind for those that were more representative of the world (e.g., creationism for evolution). I remember several important points of doubt along the way, though I frequently found theological concepts that allowed me to continue on in faith in some form—that is, until it finally didn't.
How did you initially react to the doubts?
Doubting for me was prompted by curiosity. When I see something in the world that doesn't fit my current perspective, I feel the need to figure it out.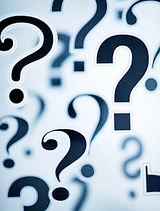 Doubt, then, is a necessary step in gaining knowledge, and it is only resolved by going where the evidence takes me. I didn't experience it as a bad thing, but as a chance to understand my world and myself more honestly.
What caused the doubts to start becoming stronger than your beliefs?
There was a moment when I realized that I was just fixing up my theology so it felt less archaic or less disconnected from reality. I was patching up the obvious holes. I didn't necessarily accept myself as being a non-believer at that moment, but used it as a marker to ask myself some questions and allow myself time to reach my own definition of who I am.
From what I've seen, by the time people decide to change their minds about religion, it is usually less a single moment or idea that caused it. It is more of a build up of doubts and experiences that manifest themselves in the realization of where they were heading the entire time. In fact, in looking back, I learned more about myself and just how complicated (and murky) the intellectual process of leaving a religion can be.
How did the doubts affect your preaching/teaching/other responsibilities?
I was never a pastor, but as a professor teaching in a seminary I compartmentalized my doubts. I respected the community while I was still there by trying to teach within a religious studies framework—meaning that I taught Christian views fairly and accurately like I would any other religion. I'm primarily an historian, so I try to stick to the facts and keep my own opinions out. It is hard to teach in a seminary without advocacy for a theological view, but I gave it my best shot. When I came to the conclusion that I was definitely no longer just a liberal Christian, but a secular humanist, I made plans to exit my position.
What would you like others to know about you and your departure from faith?
In a recent set of interviews I did for
The Daily Beast
("
Does Faking Religion Lead to Depression?
"), I asked this question. One of my interviewees (Kevin) said it best, when he told me:
"Others should know that, at least in my case, dropping out of my religion is not a decision made lightly…it is not the result of some tragedy, nor a momentary lapse of reason," rather, "one cannot simply believe something one no longer believes."
No longer believing isn't an "I'm mad at God" moment; it isn't that flippant.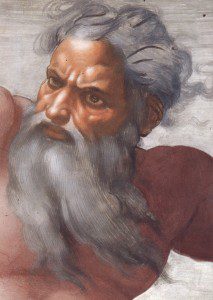 For many of us, it comes after long deliberation and personal risk. Personally, it was very rewarding to finally make that step out into the sun and be myself.
==================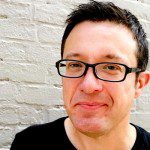 Bio: Brandon G. Withrow is a freelance journalist, author of nine books, Clergy Project member and occasional adjunct lecturer in religious studies at a local university. His newest book (co-authored with Menachem Wecker) is Consider No Evil: Two Faith Traditions and the Problem of Academic Freedom in Religious Higher Education. His work has appeared in The Religion News Service, The Guardian, The Chronicle of Higher Education, Inside Higher Ed, and The Huffington Post. His blog is thecuriousape.com. Follow him on Twitter at @bwithrow.
>>>>Photo credits:  Question marks — Image by © Gregor Schuster/zefa/Corbis photo credit: <a href="http://creativecommons.org/licenses/by-nc-nd/2.0/">cc</a> ; "Creation of the Sun and Moon face detail" by Michelangelo – https://commons.wikimedia.org/wiki/File:Creation_of_the_Sun_and_Moon_face_detail.jpg#/media/