Editor's Note: Another resurrection story– just in time for Orthodox Easter. This one features a modern-day savior, who was also cut down in his prime. His work wasn't done, but it lives on after him. But the lesson this time is quite different. Maybe we can learn something from it. / Linda LaScola, Editor
==================
By Chris Highland
Has it been told? Have you not heard? A word is swirling as a whirlwind, a tornado. Something incredible, amazing, wonderful has happened! They are telling a story and I can hardly believe my ears:
Martin is no longer in his tomb!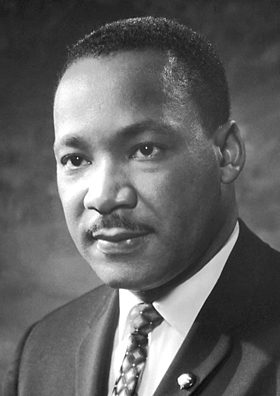 They say they saw him, those who were close to the preacher. They tell us they saw him, walked with him and even ate with him.
Then, he instructed them not to tell anyone. He vanished. Some say he went up into the clouds; others say he evaporated like the mist in the morning sun.
What are we to do? 
We don't know. 
We aren't sure what to feel, to say, to do.
He taught us about justice, about peacemaking, about the strength of love, about giving our lives in service to others. He gave us an example of non-violent resistance to injustice. He embodied the call to human rights for all people, regardless of skin color, background or belief.
What are we to do?
If he showed us how to live.
If he shouted until our ears were ringing:
We Can't Wait. We can't wait for someone to give us what we must have—our humanity.
If he was killed standing for those who have to stand for themselves.
Should we just live as he taught us to live? Or should we throw that all aside and tell this incredible story? Should we create a new organization, even a new religion
in his name?
Is this incredible event the heart of our story—the intent of everything Martin did or said?
Martin is no longer in his tomb!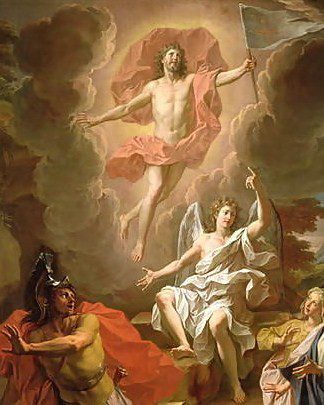 Can that really be? I believe that it could be true? I haven't seen it for myself, yet, I trust some who are saying these amazing things. They say we should pass the word and gather everyone who accepts the story.
But, what if I choose not to believe? What if I can't pass it along? Does this disrespect Martin's message, his whole life, even his death?
Could I just live the life he told us is the best life to live?
I have a hard time saying these words, but I almost hope that the story isn't true! I'm so sorry, Martin. But I simply can't understand why you would come back. Did we miss your message? Were we meant to spiritualize your words and your life? Was it really all about the supernatural, about miracles and strange, inexplicable things?
Does believing you are divine matter more than living like you did?
That's just too hard to believe. I think you preached something better, greater than that. I think you gave lectures and sermons, you wrote and prayed because you were committed to this world, this life, our communities and our human family.
I hope you're still dead, Martin.
That sounds so awful. I want you to still be alive and with us, to inspire and push us to be better human beings. But you're not here—you're dead in your grave and I'm full of joy.
It doesn't feel right, but it's the truth.
Does this mean I'm on my own, that I forfeit the coalitions and congregations you fought for? I want to belong. I need to feel the supportive encouragement of colleagues and comrades. I don't want to be alone in this struggle you led us into.
What am I going to do?
If others create some kind of Martinist faith, I may eventually join and even recite the story, but I hope not. I hope I'm strong enough to look my friends in the eye and say,
"I can't accept that. I don't think that's what he wanted to do and I don't think he wants us to imagine he was more than the good man that he was. We were supposed to follow his way in the world, not dream of other worlds. We were supposed to Live like him, in service to others, not Die like him as a martyr for a perfect world somewhere. I cannot follow this ghost. I cannot follow this dream. I must find ways to live Martin's own dream, and my own."
Martin is no longer in his tomb!
It doesn't matter. I don't care one way or the other. Martin is gone; he's not here. We'll miss him with a pain too deep for words. Yet, if we're willing to accept he's gone, we can also accept that, in some way, we are Martins for our day—but wait! We're even better than Martin! We live in a time he never knew, facing more challenges than he ever faced. It's up to us to do what he did, and much more — so much more.
We are the ones to carry his message forward, to add our own message, our own questions, our own solutions and keep adding to that revolutionary, inclusive gospel— if it should be called a gospel.
We are not in our own tombs, yet!
Let's live, not for Martin, but for each other, for those he cared about the most—poor and vulnerable people, powerless and oppressed, those who are downtrodden and depressed. We honor Martin by walking and working alongside those who need uplifting, and to rise with them, to live and serve beyond the tales of tombs and spirit-world stories, doing our best in the world Martin loved, lived for and died for.
=================
Chris Highland was a Protestant Minister and Interfaith Chaplain for many years. He renounced his ordination in 2001. He is the author of My Address is a River, Nature is Enough and ten other books. Chris is currently a member of The Clergy Project, the American Humanist Association and Americans United for Separation of Church and State, while he blogs at Secular Chaplain. He teaches a class on early American freethinkers at the Reuter Center, UNCA. Chris and his (reverend) wife Carol, live in the mountains of North Carolina. To learn more see www.chighland.com.
>>>>By Nobel Foundation – http://nobelprize.org/, Public Domain, https://commons.wikimedia.org/w/index.php?curid=9719576 ; Noel-Coypel/The-Resurrection-Of-Christ,-1700.html, Public Domain, https://commons.wikimedia.org/w/index.php?curid=8811059