Editor's Note: I asked a few Clergy Project members to discuss their career transition out of religious work into the secular world.  Though it is not necessarily easy (i.e., not like being called by God), from what I've seen so far, it's always better.   Here's a happy-ending story from someone who left without a new job because he was outed by a member of his congregation. He landed on his feet, though, as you will see.  And he's still preaching.
================
By Brendan Murphy
Background Questions:
Before changing careers, what kind of religious work were you involved in?
I started in ministry as president of my college's Campus Crusade for Christ club.  I also spent five years as a volunteer youth worker.  From there I was hired as a part time youth/associate pastor for five years.  Finally I was a full time senior pastor for five and a half years. This makes a total of 10 years in church ministry employment.
Did you continue in ministry as a non-believing clergy until you were able to find a new career?
Yes and no.  When I realized I had become an atheist I was trying to find work so that I could transition out.  I ended up leaving before finding another job.
What was your transition period like?
The transition was horrible, I hated it and it filled me with fear.  Eventually I was forced out (sort of) and it took me a couple months before I landed the job I'm currently in.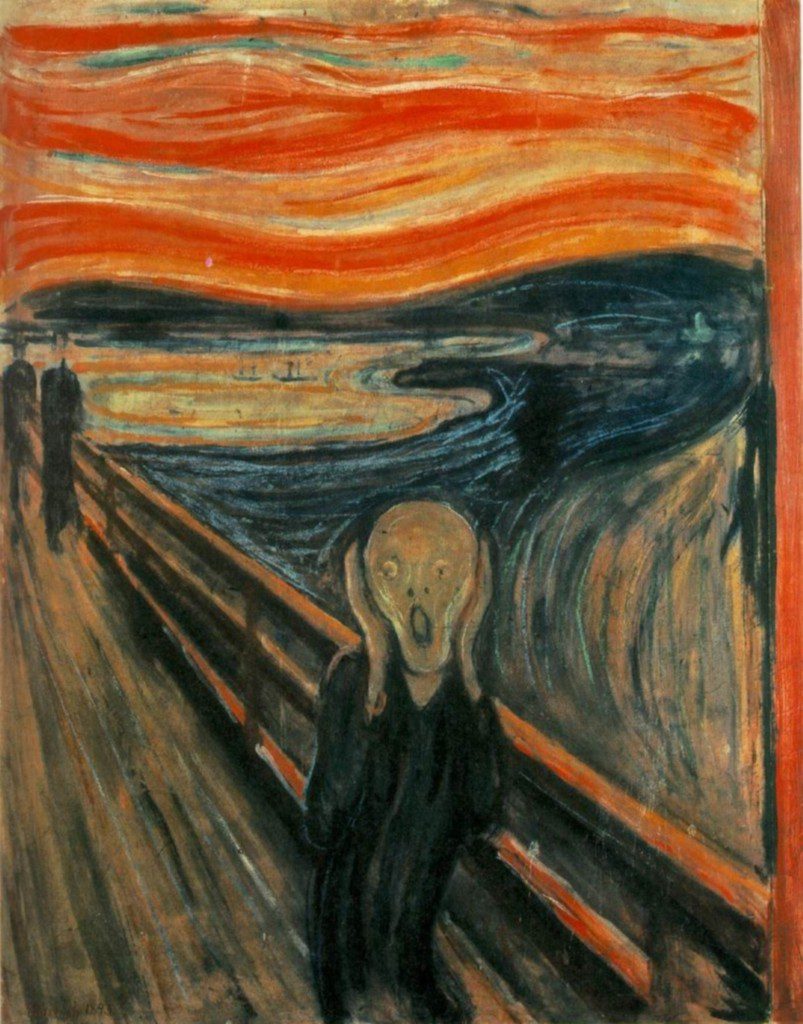 Did you experience any negative physical or emotional symptoms because of your career situation, (e.g., anxiety, depression, suicidal thoughts, other health problems)?   Any positive symptoms?
Mostly negative.  I was very depressed and had frequent anxiety/panic attacks.  I gained a ton of weight and picked up an alarming drinking problem.
 Job Seeking Experiences:
What did you tell people (colleagues, family friends) about your reasons for leaving?
I was mostly honest — mostly.  I told people I no longer had enough faith to be a pastor. I didn't use the "A" word until I was out of ministry for a few months.
How long did it take you to find a secular job? 
I realized I was an atheist in Feb of 2015, left ministry in Aug 2015, got a new career in Oct 2015 – so eight months.
Were you unemployed between ministry and new career? If so, how long?
A little over 2 months
What did you consider as your transferable marketable job skills that you gained in ministry?
What I considered to be marketable ended up being a bit different than what was actually marketable.  I figured my communication skills would help me.  I thought my experience at running an organization might be useful.  But while I was searching for a job I was extremely distraught, thinking that nobody would want to hire me since I had practically zero experience outside of church ministry.
You know what ended up being transferable and extremely marketable?  Knowing how to listen deeply to people.  Knowing how to put people at ease.  Knowing how to organize groups.  Knowing how to be the commanding voice in the room.  Knowing how to run a meeting.  Knowing how to come up with ideas.  Knowing how to focus.  Knowing how to tell a story.  But the most marketable skill was the sheer grit and determination to take care of my family.  Never quit, never give up, at all costs provide.  This is why I succeeded.
What kind, if any, financial hardship did you experience during this transition time? 
We were fairly fortunate that my blogreaders funded me through my transition.  We tightened the belt quite a bit, got super-frugal.  But being able to tell my story in a compelling fashion, and let people in on my life, helped me survive until I started actually earning commission.
Did you have a secular degree or training to fall back on? If so, what was it and how did it help?
While I do have a BA in Psychology from Cal Sate Fullerton, I'm not sure I was able to "fall back" on it.  That's not to say it was entirely useless however.  I've always been fascinated with how people think and why they make the decisions they do.  This is the heart of psychology.  It helped me in ministry. It helps me in sales and continues to serve me in corporate management.
Did you return to school for training? 
No.  Though I've often thought about going back for an MBA, I just can't justify the cost.
If you used a job coach or employment service, how did that work out?
I was fortunate in that the Clergy Project provided me with a job coach who set me up for success in a BIG way. It is not the role of a job coach to find a job for you. She convinced me I could do something else and succeed at it.  My coach made it possible for me to believe I could get a job.  And I did.
If you used online job searches/sites, how useful did you find them to be?
While I used online job searches, I didn't find them helpful.  I ended up getting referred to job by a former church member.
What role did networking play in you securing a new career?
It's how I got it.  A former church member knew there was an opening at his company and thought I would be good at it.  He recommended I apply and I got it.
Adjusting to the New Career:
What changes/compromises/improvements did you experience to start your new career (e.g., relocation, cut or increase in pay or benefits, etc.)? 
Well that's a huge question!
I pastored a relatively small church; my pay was about $48k a year when I left.  It was the most I'd ever been paid in my life and I was 36 years old.  The next job I had was selling security systems for a local alarm company.  I remember when I was interviewing with the person who would become my boss.  He asked me, "How much money do you need to live on?"  I said,
"Well, I guess at least $48k. I'm trying not to go backwards."
He looked me dead in the eye and said,
"If you are making $48k within a year, I'm firing your ass.  If all you make is $48k at this position, it means you're not doing your job."
I have made significantly more money in my current career than I ever did as a pastor.  But it wasn't like that at first.  Going into sales was really hard financially for the first six months.  For three months I didn't make anything more than base pay, which worked out to about $2,400 a month.  That's hard for a family of four to live on.  I was scrounging, hustling, and busting my ass everyday with very little to show for it.  I wanted to give up and maybe do something else, anything else. I just wanted a steady paycheck.
But I got lucky; I had a good boss. He kept me calm and focused.  Hard work and a dedication to learn eventually got me to where I am now.  I earned the "Rookie of the Year" award for my sales team.  After only 18 months with the company, I was promoted to management and tasked with rebuilding and restructuring one of our sales divisions.  I took huge risks that paid out handsomely in my career.  The fight to survive helped me succeed.  The desire to thrive continues to push me forward.
Now I'm faced with the dilemma of needing to relocate in order to advance my career.  It's a hard decision, but this life is all I got.  I need to take advantage of the few opportunities that are presented to me.  My corporate office is located 90 miles away from my home.  We have a local branch office, but I spend way too much time in our corporate offices not to live closer.  Hell, I'm nearly 40 years old and I couch surf at least once a week just to be closer to my job.  Seriously, at least once a week I spend the night on the couch of someone who lives near my home office.  It's a sacrifice I make to provide for my family.  But housing prices are so high in and around the big city, that I'm not sure how I can afford to move my family.
In the end I suppose I'll just have to make a decision and live with it.
How satisfied are you with your new career?
Absolutely.  Ministry really does transfer over directly into sales leadership. I love what I do.
How has your career change affected your family?
Well, I'm home much less but I also make significantly more money.  I guess it's complicated.
Post-Career Change Issues:
Do you think you will stay in your current career or are you still searching?
If I've learned anything, it's to always be open to new possibilities.  I like where I am, but I'm flexible.  If something else comes along then I might need to check it out.
Looking back on your career transition, what would you have done differently if anything? Why?
I would have believed in myself more.  Unlike what I thought, it turns out I wasn't useless or hopeless.  The simple ability to believe you can succeed is hugely helpful in actually succeeding.
Anything else you'd like to convey?
I would encourage every pastor who needs to find another job to believe in yourself.  People already trust you. They look up to you and follow you; they listen to you and rely on you.  You have NO IDEA how hugely important that is in the business world.  If you can run a board meeting, you can be useful.  If you can organize volunteers, you can be useful.  If you can preach or teach, you can be useful.  If you can be useful, you can successful.  Don't give into the lie that nobody would want to hire you.  Don't give into the lie that you wouldn't be good at anything else.  Don't believe it's too late.  Believe in yourself, push yourself, work you ass off!  Your time in ministry has already taught you everything you need to be successful.  Use the gifts and skills that you have been refining over the years to help you succeed in business.   It worked very well for me.
===================
Bio:  Brendan Murphy is a former non-denominational pastor who was featured, along with his wife and two young children, in the Canadian documentary, Losing Our Religion.  He is now happily working in sales.  While he was recognizing his atheism and transitioning out of ministry, he wrote a very popular blog, "Pastor No Faith", which you can check out here.
>>>>>Photo Credits: "The Scream" by Edvard Munch – WebMuseum at ibiblioPage: http://www.ibiblio.org/wm/paint/auth/munch/Image URL: http://www.ibiblio.org/wm/paint/auth/munch/munch.scream.jpg. Licensed under Public Domain via Wikimedia Commons –