Editor's Note:  This TCP member and regular blog contributor shares his thoughts on a recent Facebook discussion he was involved with on the subject of school prayer. 
=====================
By John Lombard
I recently participated in a Facebook post with a graphic that had a Christian praying to God, asking why he allowed so many school shootings.  And God answers,
                           "What did you expect when you took me out of your schools?"
This was followed by a long string of comments debating about prayer in schools.
Not a week goes by that some religious leader isn't publicly condemning the persecution of Christians, by not allowing prayer in schools.  Or by not allowing Christian symbols in government offices.  Or many other such abuses.
Their case is argued quite thoroughly.  They'll point to numerous verifiable situations where Christians have been ordered not to pray in school, and even punished if they do so.  They'll cite verifiable news stories where Christian symbols and quotations have been removed from government buildings.  In fact, they'll have quite a long list of such stories.
I do not dispute the truth of those stories.  This is happening.
But it is not atheists, or other religions, which are causing this to happen.  Quite the opposite, it is Christians themselves who are the greatest opponents of prayer in school, or of having religious symbols in government buildings.
Before you condemn me as a raving lunatic, let me ask you this question.  What would happen if we were to ask the average conservative Christian,
"Would you agree to allow Muslim prayers in school?  What about Wiccan?  Or Hindu?"
The vast majority would respond that they are absolutely opposed to any such notion.  Ask those same people if they would support the idea of having Muslim religious symbols in their government buildings? Or Buddhist symbols?  Or atheist symbols?  Again, most of them would quite vehemently object.
"Our nation is a Christian nation!" they will respond, as a justification for this.
I am a Secular Humanist and an atheist.  But I am also a passionate believer in freedom of speech, and freedom of religion.  I actually support the idea of prayer in school, as do many other atheists and Humanists. As I support having religious symbols in government buildings.
But prayer in school means that all religions have the same rights and freedoms.  Not just Christians. And the same for religious symbols in government buildings.
And there's where the problem comes in.
When Christians are denied the opportunity to do something connected with their religion, it is condemned as persecution and religious discrimination. It is unacceptable, an attack on their freedom. But when Christians then seek to deny those very same rights to any non-Christian group, it suddenly is no longer persecution or religious discrimination.  Instead, it's called "protecting our country's religious heritage" or some other such justification.
It is important here to remember that the original Europeans who came to the U.S. did so because of religious persecution.  At that time in Europe, countries had official state churches.  Belonging to the official church got you tons of benefits; belonging to any other group denied you many of those benefits, and in many cases resulted in direct persecution.  The United States was founded on the principle that this should not happen in the U.S., that no religion should get special status or treatment from the government.  That is why separation of church and state are such fundamental and important parts of the American Constitution, and American law.
When Christians argue that they should have a special right or freedom that they would seek to deny to other religions, they are violating one of the most fundamental principles on which their country was founded.  They are asking their government to give their religion a special status and special treatment, which will be denied to all other religions. They are not patriots.  Quite the opposite, they are opposing both the American Constitution and one of the most basic principles of the Founding Fathers.
If you disagree with my claim that Christians are the greatest opponents to prayer in school or to all other such claims of religious persecution, simply give them this choice: You can have no prayer in school; or you can allow all groups an equal right to pray in school.  While there are more liberal Christians who would choose the latter option, the conservative Christians would (and do) quite vehemently oppose it. They would, instead, choose no prayer.  And repeatedly, this is actually the choice that they have made.
Moreover, all those atheists who are depicted as trying to end prayer in school?  Nope.  The vast majority of them would completely agree with the latter choice.  It's not atheists (or liberals in general) who are preventing prayer in school.
It is Christians.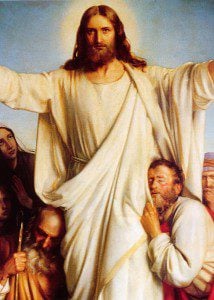 It is not only dishonest, it's fundamentally hypocritical for Christians to argue that it is religious persecution or a violation of their religious freedom or any other such argument, when they are simultaneously arguing that all other religions should be treated in the manner that they themselves object to.
Now, if you're a Christian reading this, and you support the idea of allowing all religions equal rights — congratulations!  Despite our different beliefs, we are allies.
But I guarantee that if you were to line up all the atheists who oppose allowing all religions the same rights and freedoms and all the Christians who oppose allowing all religions the same rights and freedoms, it would not be the atheists who would be the main barrier.
So remember:  the next time you hear a Christian raising this issue, the first thing you should ask them is,
"How do you feel about allowing other religions the same rights and freedoms that they want for Christians?"
If they oppose that, then they are hypocrites, seeking to do to others the very thing that they condemn others doing to them. And they are the ones responsible for taking prayer out of our schools, and out of our government buildings.
=======================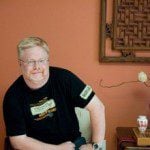 Bio: John Lombard is a Humanist and ex-missionary who grew up in Ontario and has been living and working in China for more than 20 years. He currently works as a cross-cultural consultant to help foreign companies seeking to do business in China.  He is launching an exciting new business, The Language of Culture, to teach Cultural Intelligence, at languageofculture.net.
>>>>Photo Credits: "Christ The Consolator" by Carl Heinrich Bloch (1834-1890) – Private Collection. Licensed under Public Domain via Wikimedia Commons – https://commons.wikimedia.org/wiki/File:Christ_The_Consolator.jpg#/media/File:Christ_The_Consolator.jpg