Editor's Note:  Welcome back to VBS, Rational Doubt Blog style.  This year, we're looking a whole new set of Bible stories, as told by Clergy Project members who have deep knowledge of the Bible.  In my case, growing up Catholic, I was spared much biblical interpretation and was instead steeped in Catechism.  I'm beginning to think I was lucky!  Some of these Bible stories are pretty scary. I'm glad that numerous TCP members have agreed to sort them out for us, from their newfound secular point of view.  Here's the first one. /Linda LaScola, Editor
==========================
By David Madison
Randel Helms has called the Bible "a self-destructing artifact." Thus it's no surprise that we keep tripping over embarrassing texts that should make Christians say,
"Oh dear, can't we just hit the delete button?"
Especially when an episode reflects so poorly on Jesus. In Mark 5 we find story of Jesus' encounter with a man whom we can suppose was mentally ill. He resided amongst the tombs, yelled a lot and abused himself with stones. He was so strong that he couldn't be bound with chains.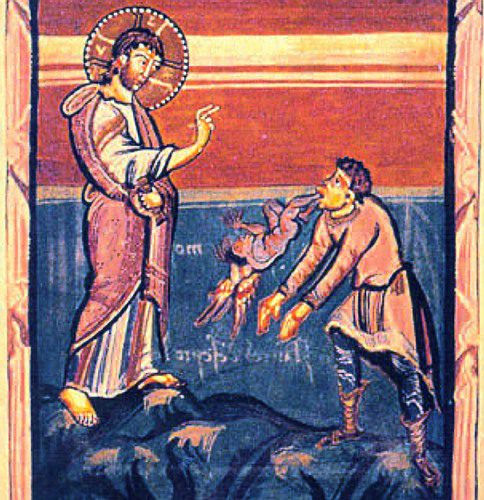 Mark went along with the ancient superstition that construed mental illness as demon possession. And he locates Jesus squarely in this delusion. He portrays Jesus carrying on a conversation with the demon(s), and he/they know who he is because Jesus has higher ranking in the realm of spirits:
"…he shouted at the top of his voice, 'What have you to do with me, Jesus, Son of the Most High God? I adjure you by God, do not torment me.'" (Mark 5:7)
The indwelling demons didn't want Jesus to banish them from the country, but begged him to transfer them into a nearby herd of swine.
"So he gave them permission. And the unclean spirits came out and entered the swine…" (Mark 5:13)
This turned out not to be such a good thing for the pigs. Suddenly agitated by the demons, they ran off a cliff into the sea and drowned—all 2,000 of them. So there was a great loss of livestock, and the folks who owned them probably faced financial ruin. There's no hint whatever that Jesus was sorry about the death of so many animals. We can't blame the local residents for begging him to move along.
So Christians, come clean: Are you okay that demons are a real thing, that Jesus could have chats with them, and by voice command make them into pigs?
Christianity is dragged down by bizarre folklore designed to advance the gospel writer's even more bizarre theology. Yes, go ahead and hit that delete button. This story is a stumbling block for those who champion sane religion.
=================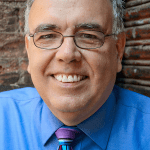 David Madison, a Clergy Project member, was raised in a conservative Christian home in northern Indiana. He served as a pastor in the Methodist church during his work on two graduate degrees in theology. By the time he finished his PhD in Biblical Studies (Boston University) he had become an atheist, a story he shares in the Prologue of his book, published in 2016: 10 Tough Problems in Christian Thought and Belief: a Minister-Turned-Atheist Shows Why You Should Ditch the Faith.
 >>>Photo Credits: Public Domain, https://commons.wikimedia.org/w/index.php?curid=351548