Editor's Note: The virgin birth has always been hard for some people to accept (unless, you're Catholic, like I was, and you learn it as a rote part of Catechism).But who knew that the Jesus being baptized was also an issue?  /Linda LaScola, Editor
========================
By David Madison
With all the Christian hype about the Virgin Mary, it commonly goes unnoticed that the virgin birth of Jesus is a minority opinion in the New Testament.
The apostle Paul wrote long before the gospels were created, and makes no mention of it. He might have disdained the idea; for him, the only Jesus-credential that mattered was the resurrection.
The author of John's gospel had put Jesus at the creation of the world, so he might have considered virgin birth frivolous; in any case, it doesn't appear in his narrative. Only Matthew and Luke saw fit to graft the common pagan virgin birth superstition onto their Jesus stories.
The author of Mark's gospel introduces Jesus to his readers as an adult, showing up to be cleansed of his sins in the river Jordan by John the Baptist.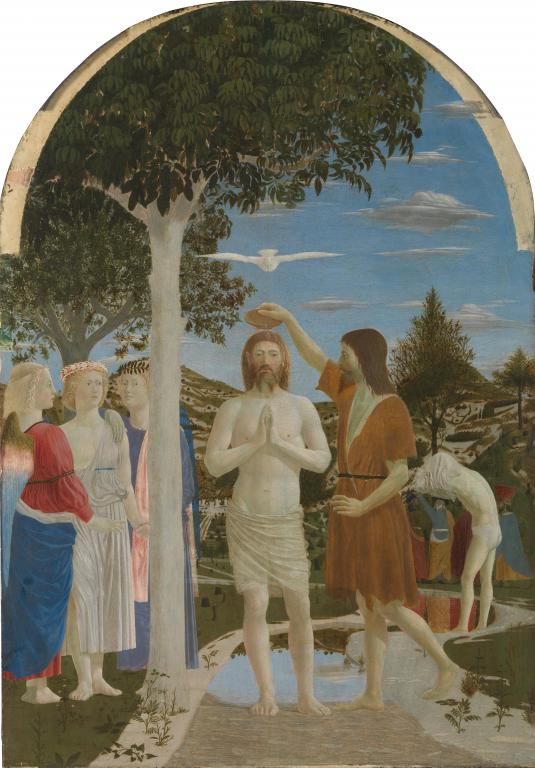 Yes, the text says that John was "…proclaiming a baptism of repentance for the forgiveness of sins." When Jesus stepped out of the water, a voice from heaven announced, "You are my beloved son, with whom I am pleased." This is the first hint of who Jesus was. Mark got along fine without the virgin birth.
But he seems to have made a theological blunder. Some early Christian commentators cringed at the idea that Jesus neededto be baptized. How could that make sense? Jesus had sinned? Matthew stepped in to make a correction. He created new script (3:14-15):
"John would have prevented him, saying, 'I need to be baptized by you, and do you come to me?' But Jesus answered him, 'Let it be so now; for it is proper for us in this way to fulfill all righteousness.' Then he consented." Jesus seems to be saying, "Let's do it for appearances."
Luke mentions the baptism only in passing, 3:21-22,
"Now when all the people were baptized, and when Jesus also had been baptized and was praying, the heaven was opened, and the Holy Spirit descended upon him in bodily form like a dove."
The author of John's gospel, however, deftly skips the baptism altogether. Jesus doesn't set foot in the water, but the dove gets worked in (John 1:32-34):
"And John testified, 'I saw the Spirit descending from heaven like a dove, and it remained on him. I myself did not know him, but the one who sent me to baptize with water said to me, 'He on whom you see the Spirit descend and remain is the one who baptizes with the Holy Spirit.' And I myself have seen and have testified that this is the Son of God.'"
It's a pretty good bet that the author of John's gospel made up these two verses; they're not found in Matthew, Mark, and Luke.
Hard facts about Jesus are hard to come by, for a variety of reasons, to the great vexation of New Testament scholars. It's clear that Jesus stories—if unknown to begin with—were altered to fit the theological agendas of the gospel writers.
=================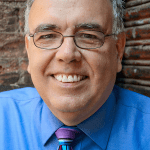 David Madison, a Clergy Project member, was raised in a conservative Christian home in northern Indiana. He served as a pastor in the Methodist church during his work on two graduate degrees in theology. By the time he finished his PhD in Biblical Studies (Boston University) he had become an atheist, a story he shares in the Prologue of his book, published in 2016: 10 Tough Problems in Christian Thought and Belief: a Minister-Turned-Atheist Shows Why You Should Ditch the Faith.
>>>>>Photo Credits: By Fra Angelico – Based on same source tiles as File:La Anunciación, by Fra Angelico, from Prado in Google Earth.jpg but cropped. JPEG compression quality Photoshop 9., Public Domain, https://commons.wikimedia.org/w/index.php?curid=15262356; by Andrea Reese
By Piero della Francesca – National Gallery, London, online collection, Public Domain, https://commons.wikimedia.org/w/index.php?curid=48004885