Editor's Note:  Over a year ago, I watched the 47 minute film discussed in this post and had the pleasure of meeting the filmmaker shortly afterwards. Now he's responding to some questions about his film.  I know a lot of people who have already seen and enjoyed it.  If you haven't seen it yet, here's a chance to learn more it about and to  see it, too. It's just a clickaway – and it's free!
======================
Your documentary is LEAVING GOD: Why I left God and why so many others are too. https://vimeo.com/208442766 Can you tell us about it and what inspired you to make it?
Sure. The film explores one of the most profound American cultural shifts of our generation — the shift away from traditional religion and belief in God. Referencing multiple research studies and news reports, it exploresthe factors behind the shift and why it's likely to continue. The film also documents my own journey, a 40-year search for truth that parallels this trend.
I made it because I find it a fascinating subject and I believe others will too. God and religion touch practically everyone and often on a very personal level. Because the film is also about a current culturalshift, it's extremely relevant and something I feel people want and need to know. Lastly, I felt I had a story to share and I believed that if I told it well many viewers would identify and find the film more personally engaging. And, based on a recent comment on the film, it appears that my thinking was correct:
"Great documentary, exactly how I feel"
2)  What is the main takeaway you hope people get from the film?
Based on the title I realize some people will assume this as an anti-God film. It's really not. Like any good investigative reporter, I knew I had to keep it unbiased and ensure that all statements and claims included a reference to the legitimate source. And mystory was just that; mystory and myexperience — notwhat I think viewers should think or believe. So, my goal was simply to inform viewers and have them come up with their own takeaway.
3)  How is the film getting out? How (or where) can people view it?
Besides vimeo.com, it's also on topdocumentaryfilms.com, and Facebook. So anyone, anywhere can view it anytime. For free.
4)  What's been the overall response to it?  What kind of negative responses have you   gotten? What kind of positive responses?
Overall response is very positive. It got accepted in multiple Film Festivals and won multiple awards including one from The Hollywood International Independent Documentary Festival. It was featured on, Top Documentary Films— a site dedicated to showcasing the best docs from around the world. It also got great reviews from the likes of Daniel Dennett:
"Fascinating"
and the BBC:
"Compelling"
Perhaps most validating are the views and shares it's gotten. Currently, it has 25k views from 98 countries in just over a year.
Surprisingly, it's only gotten a handful of negative responses —  mainly from religious people who felt I'm attacking them, their religion and God. My hardcore Catholic cousin said simply,
"Sad"
I'm just not sure if she meant the film, or me.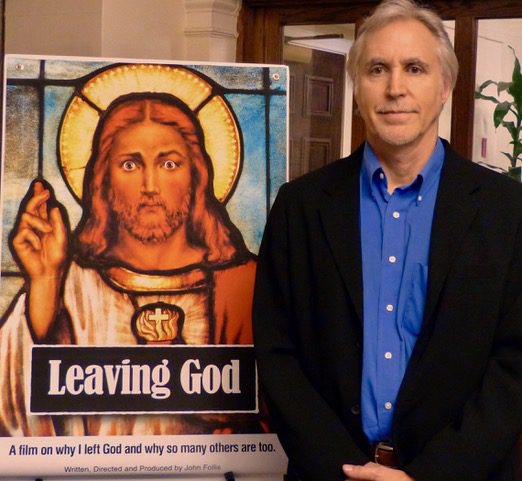 5)  Your old New York church plays a prominent and somewhat dubious role in the film. What's been the response from people in the church. What about the pastor?
Well, the Head Minister died years ago. The other ministers are retired or long gone. I have no connection to the Board and haven't been socially active with the church for 20 years. So, the only church-related response is from the handful of old friends I reached out to. Of those, most really liked it, one didn't, and a couple never responded. That said, I do wonder how the Head Minister would have responded.
6)  I notice you reference The Clergy Project.  What response, if any, have you gotten from  TCP members?
I'm still hoping to hear from Dan Barker, TCP co-founder, but I did from other people including several past and present Board Members (e.g., Mason Lane and Jerry DeWitt). All were extremely complimentary and supportive. They even posted it on the TCP site. And you, Linda, shared it with your colleague and fellow TCP co-founder, Daniel Dennett.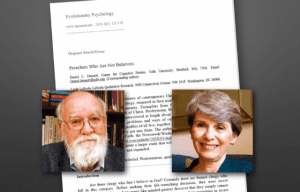 He then tweeted about it to his 262K Followers!
7) Tell us about any plans or hopes for the future of your film.
PBS, Netflix, and HBO would be great and I'd love to see that happen. Top Documentary Films  gets 1.5 million viewers a month so thousands of people continue to find it via that. But there are still a ton of other venues to explore such as the College Campus circuit, the Student Secular Association, the many other Secular, Humanist and Atheist groups and conferences, The Ethical Culture Societies across the US, the many online talk shows and podcasts (like this https://bit.ly/2D7HQt7), blogs, etc. Because the film is easily accessible online several groups (Meet-ups, etc.) around the US have screened it and then beamed me in via Skype for a Q&A afterwards. It's worked out well.
Of course, for exponentialexposure nothing beats word-of-mouth and social media. So, as more and more people find out about it and view it online I'm hopeful they'll continue sharing the link https://bit.ly/2MOCZAw and spreading the word.
==================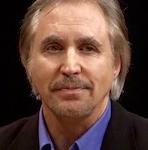 Bio: John Follis is a filmmaker via Madison Ave where he spent 30 years conceiving, writing and designing award-winning campaigns. For one successful TV campaign, addressing Child Abuse, he was honored at The White House. In 2013, John founded Big Idea Video, a video marketing company. LEAVING GOD is his first film.