Editor's Note: This essay, written a few months ago about church sexual abuse, is sadly applicable to the recent Brett Kavanaugh Supreme Court hearings. The essay is hopeful, though, in that it offers a humanistic ten commandments that everyone could live by, irrespective of religious faith or lack thereof. A Canadian former pastor wrote the essay, and a British philosopher wrote the Ten Commandments. /Linda LaScola, Editor
==================
By Bob Ripley
I take no glee in observing that it has been a tough couple of weeks [Summer, 2018] for Christianity.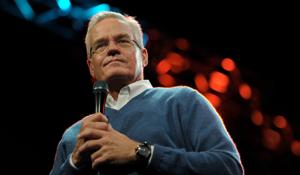 Bill Hybels, the founder of Willow Creek Community Church near Chicago, one of the largest megachurches in the United States, has been accused by several women of inappropriate behavior over the last four years. He denied the allegations and planned to take early retirement. But last week, the New York Times reported that Hybels' executive assistant had come forward with serious allegations of sexual abuse by the church's founding pastor, whom I once admired for his network of leadership forums aimed at bringing Christianity to a skeptical culture. While the church's elders had allegedly done their own investigation of the allegations and cleared Hybels, top leaders of the church have now resigned over both the allegations and the way the elders of the church handled them.
At the other end of the church spectrum, this past Tuesday [in August 2018], a Pennsylvania grand jury released their report. It found more than 1000 viable victims of abuse at the hands of priests in six of the state's eight Catholic dioceses. The report documents priests who engaged in rape and child pornography for decades, using "whips, violence and sadism" as well as the accounts of bishops who had actively defended the accused priests in order to protect the church at all costs and who "showed a complete disdain for victims."
While the scope of abuse is clearly broader and more sadistic in the Catholic diocese, the reaction to reports from both Willow Creek and Pennsylvania are disheartening at best and appalling at worst. Those who placed trust in their spiritual leaders are left with a sense of grief, betrayal and anger. All of us, religious or not, want to believe that leaders who are held in high regard by the faithful should automatically manifest an ethically high standard.
Nope.
The two instances I've mentioned evidence a fundamental reality I appreciated years ago when dealing with the power and politics of religion. There is absolutely no direct correlation between what people believe and how they act. Believing in a god doesn't make you an angel.
Put another way, I'm more interested in the kind of person you are than what it is you believe. We should all advocate and elevate behavior over doctrine.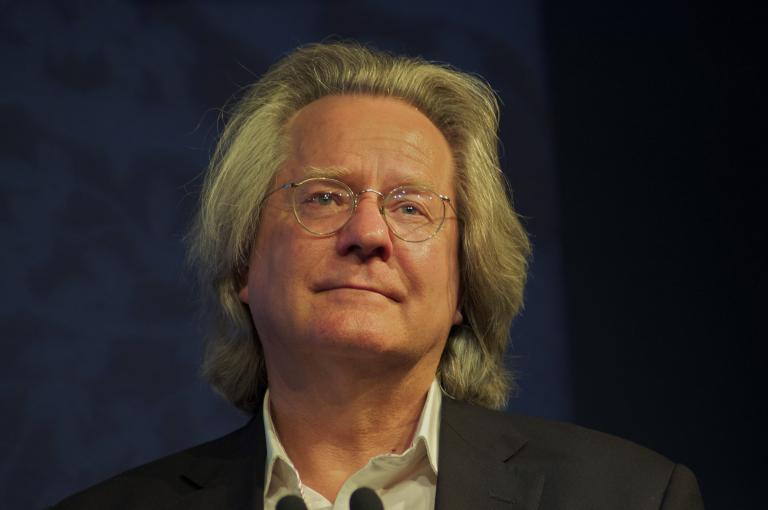 To that end, I'm fond of British philosopher A.C. Grayling's version of the ten commandments which should be on display in the public square for all of us to observe and, as much as possible, obey. I leave them with you.
Love well.

Seek the good in all things.

Harm no others.

Think for yourself.

Take responsibility.

Respect nature.

Do your utmost.

Be informed.

Be kind.

Be courageous.

==================
Bio: Bob Ripley was a syndicated religion columnist, broadcaster, former preacher and author of Christian devotional material. His book, which came out in October 2014 is titled Life Beyond Belief: A Preacher's Deconversion. Find out more about the book and his other writing here. The above essay is reposted with permission.
>>>>>Photo Credits: https://commons.wikimedia.org/wiki/File:Bill_hybels_photo.jpg; By Ian Scott – Own work, CC BY-SA 3.0, https://commons.wikimedia.org/w/index.php?curid=16166289